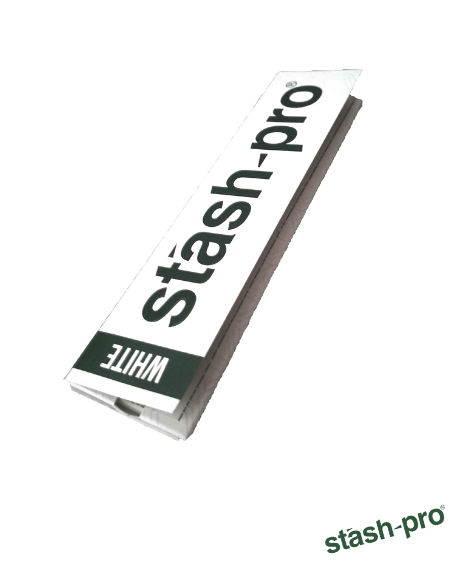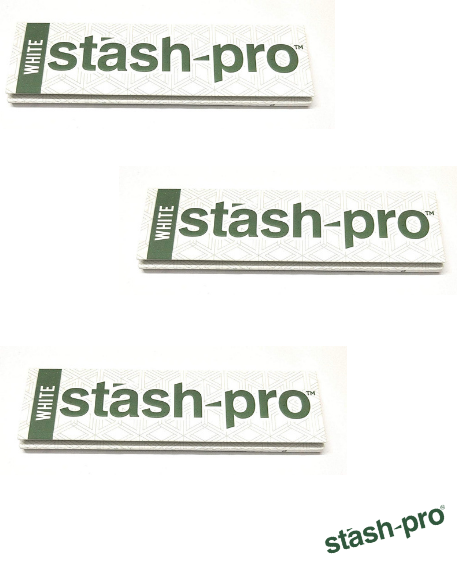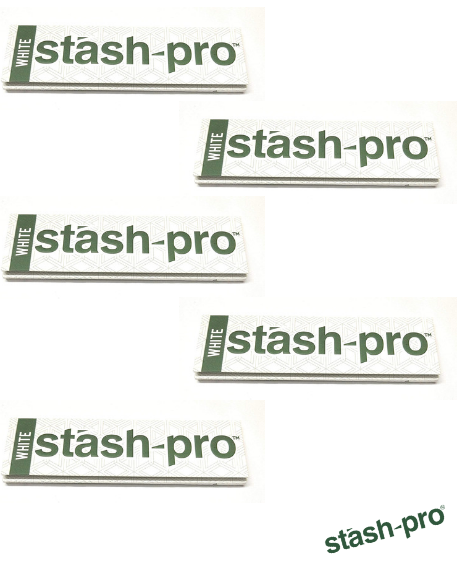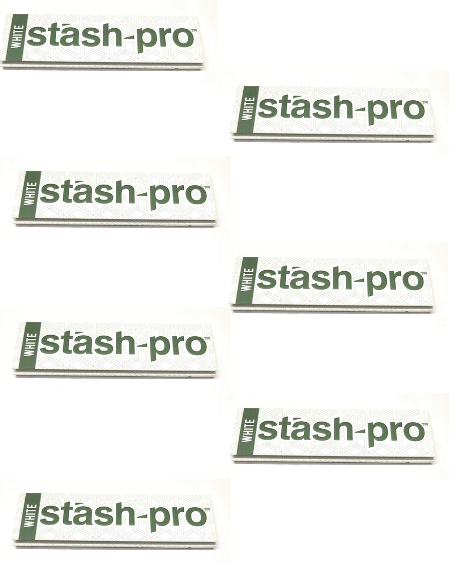 Stash-Pro White Rolling Paper King Size
"Stash-Pro runs with the passion to bring to you the finest smoking products." Stash-pro Cigarette Rolling Paper is unbleached and of the best quality. They come in a pack of 50 units and each unit consisting of 32 leaves. 
Stash Pro always provide Ultra Thin joint rolling paper which is perfect for your favourite smoke on a Sunday afternoon which can be rolled with Cigarette Filter Tips.


The main problem with general Indian rolling papers they burn at an uneven rate decreasing/destroying the taste of your favourite herb, Stash- pro rolling papers are for Pro, Stash pro provides slow and steady Burning windmill-powered rolling paper for an excellent smoke session. 

 Stashpro papers come with a natural hemp gumline is designed to match the burn rate of papers. Windmill powered, GMO-free, total chlorine-free, vegan-friendly product. Produces clean tasting smoke that is described as light & pure.
You acknowledge and guarantee that by using or buying this product, you have reached the age of 19 years. This offer is intended solely for persons who are 19 years of age or older, and any registration, use or access to the Website/Products/offer by anyone under the age of 19 is unauthorized, unlicensed, and in violation of these General Terms. You agree that the use of the products / Website, including the webshop, is at your sole risk. You agree that all products, including but not limited to bongs, rolling papers, water pipes, glass tubes, and pipes displayed, advertised or sold within the Website are expressly intended for ornamental purposes, collector purposes, or use with legal smoking products or other lawful purposes only. No other use for these items in any way is either intended or condoned by you or our webshop/website.