Clapton got into the habit of dropping into Friar Park from time to time, with the expectation that George wont be around. This one time...
His unrequited love for Pattie Boyd undoubtedly made him a more creative musician.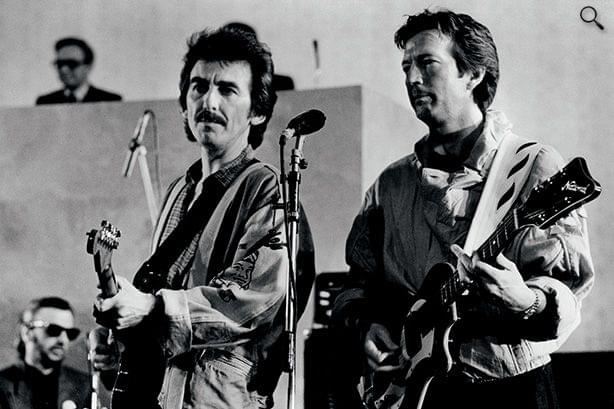 Clapton got into the habit of dropping into Friar Park from time to time, with the expectation that George won't be around. This one time, he found both Pattie and George Harrison there along with John Hurt, and George offered Clapton a guitar and they both started playing.

To the actor John Hurt it appeared as though they were duelling, locked in a fight to the death for Pattie Boyd, love.

At the end of it, Eric Clapton had won. But he had won only the fight and not the battle.

A party at Robert Stigwood, Clapton finally admitted to George that he really was in love with his wife. George appeared pretty hurt, but he joked about the situation in a stoical, disaffected manner.


This marked the end of Clapton, relationship with Paula, and the beginning of what could be called a consensual affair between him and Pattie. She was still bent on not leaving George, and this deeply saddened and frustrated Clapton. He dived headlong into his music and started a UK tour of the Dominos, as well as writing material for their album.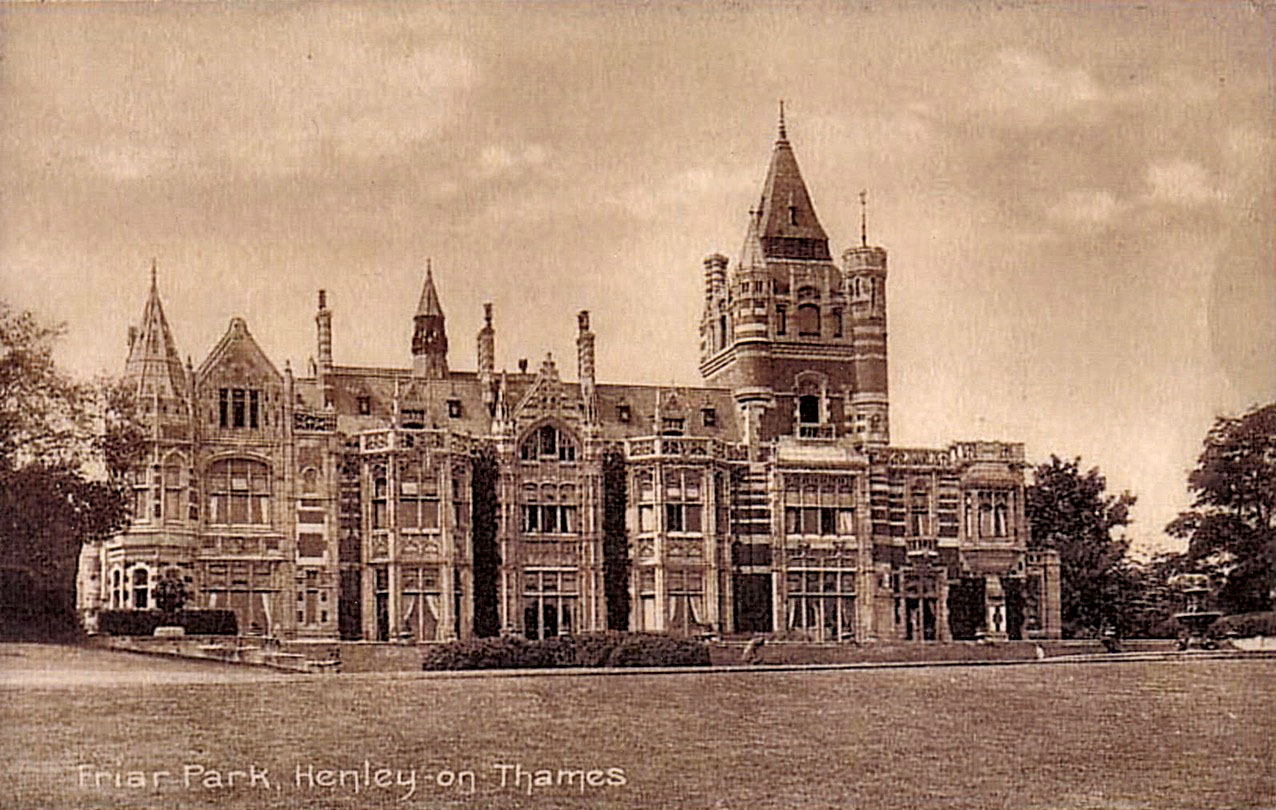 For Derek and the Dominos' first record Layla and Other Assorted Love Songs', Clapton had penned 3 songs to the woman who had clouded his mind for the most part of the last 3 years as well as his 3 past relationships.

He wrote  'Bell Bottom Blues', a track that had very little to with bell-bottom jeans themselves, but talked more about Clapton and Pattie, situation, with the lyrics echoing  'Bell bottom blues, don't say goodbye/I'm sure we're gonna meet again'. It was also a reference to how she had asked him to bring a pair of bell bottom jeans for her from Miami, where he was going to record the album. He penned  'I looked Away' as a response to Pattie constantly telling him that they can only be just friends: 'She took my hand/And tried to make me understand/ That she would always be there/ But I looked away'. And lastly of course there was  'Layla', the song that changed the definition of love for years to come.

Clapton was wholly convinced that if he could just get Pattie to listen to the record, she would be overcome with emotion and finally leave George.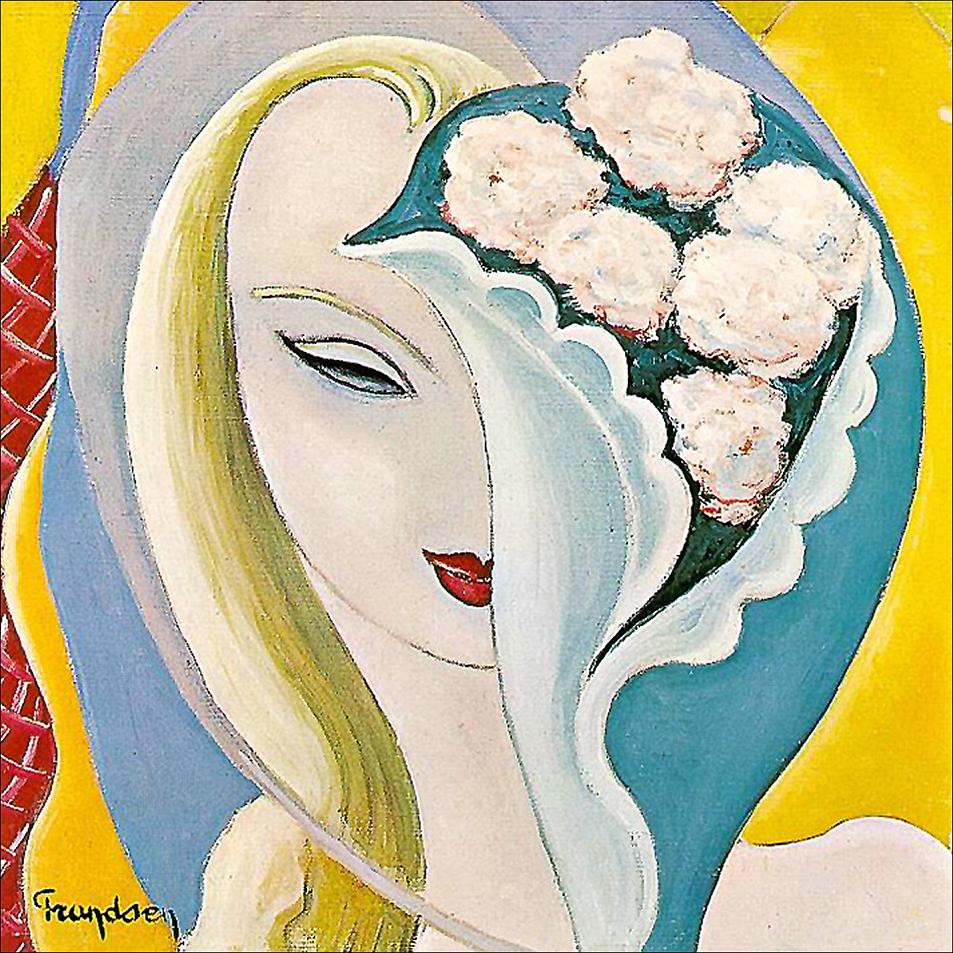 Having completed the recording of the Derek and the Dominos record, and after touring the States, he came back to the UK and called Pattie over one afternoon for tea, to listen to the new album. It didn't work: Pattie, although she was completely overwhelmed by the music that Clapton had recorded, did not promise to break to be with him, or to break things off with George.

After this Clapton embarked on some of the darkest and most unproductive years of his life.

He blackmailed Pattie into agreeing to ditch George, threatening her by saying that if she didn't he would start taking heroin. Pattie didn't agree, and for the next three years, they didn't see each other.

 The threat however had been a bluff: Clapton had already been doing heroin full time.

He receded into Hurtwood with Alice, who had now agreed to come back to him, and they both started using heroin, with Alice going out to score whenever they needed their fix.

In the summer of 1971, George asked if he would fly over to New York to play a concert for the victims of the famine in Bangladesh. He did end up flying there, but on the condition that George had to keep heroin ready for him when he reached.

And Heroin was indeed waiting for him there, but it was of terrible quality and made Clapton lose his mind as well as his sleep. He barely recovered enough to play the concert he just somehow got through it and returned to Hurtwood with Alice, where they continued their junkie lifestyle, with a significant addition: they had by now left eating any kind of food, except for chocolate.

The journey uphill from the abyssal depths of addiction entailed Clapton to break up with Alice. He was sent to a farm outside Oswestry to be able to completely recover from the crippling addiction. Once he was there, however, he turned to another substance, alcohol, and started working, with the help of Robert Stigwood, on the album that was to become 461 Ocean Boulevard.

In the studio he met and had yet another passionate affair. She was a singer, Yvonne Elliman, and they fell in lust with each other in between recording songs. In fact, Clapton even got a terrible bout of conjunctivitis from her later, which left him nearly blind for one his shows.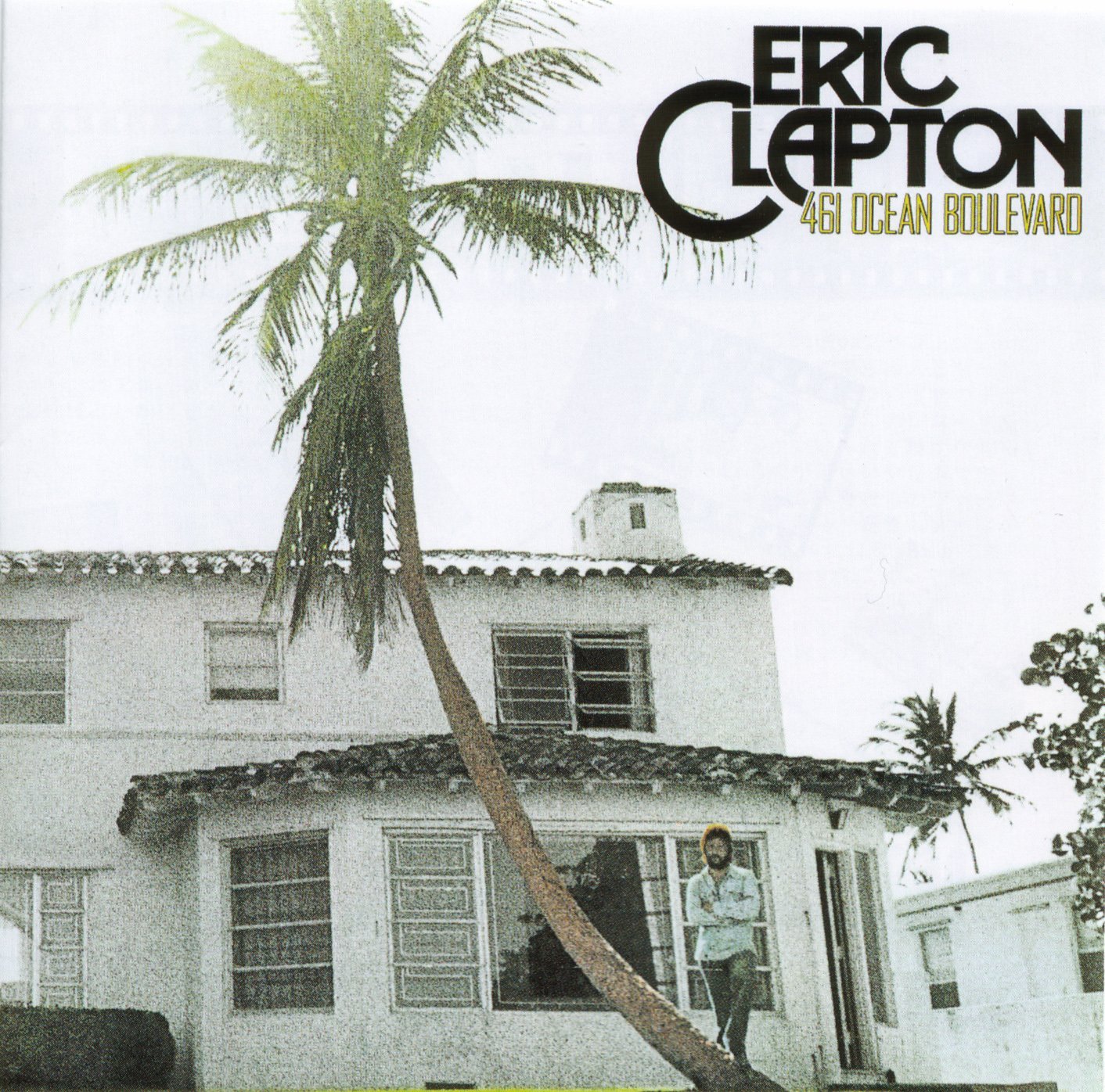 Concerns regarding Clapton, drinking were mounting; the guy Stigwood had hired to manage Clapton, Roger Forrester, became his enabler. He kept Clapton happy as long as he would do what was required of him, all the while asking everybody  'Where, Eric? What, he up to?'

Clapton was often very drunk before he got on stage. It was almost expected of him, as an artist to be drunk while performing. Once, he played an entire show lying down on the ground. And the audience didn't mind because they were drunk too.

Stigwood had planned a six-week, 28-city tour of 461 Ocean Boulevard, beginning as soon it was released in July 1974. Clapton, while preparing for the tour, was asked by Roger to give Pattie a call he had heard from somewhere that she had finally left George Harrison. And Clapton, though tentatively, had mustered up the courage to give her a call and to invite her for the tour.

On July 6, 1974, Pattie Boyd came and joined Eric Clapton for the 461 Ocean Boulevard tour. And so, after having nearly been driven insane through loneliness, drugs and alcohol, he was finally reunited with the reason he wrote one of his most best songs, and with the reason that he wanted to continue to live so as to be able to write more of them. His inspiration of the last seven years had finally come to meet him, and there was nothing stopping them from being with each other.

What happened next is a different story altogether.