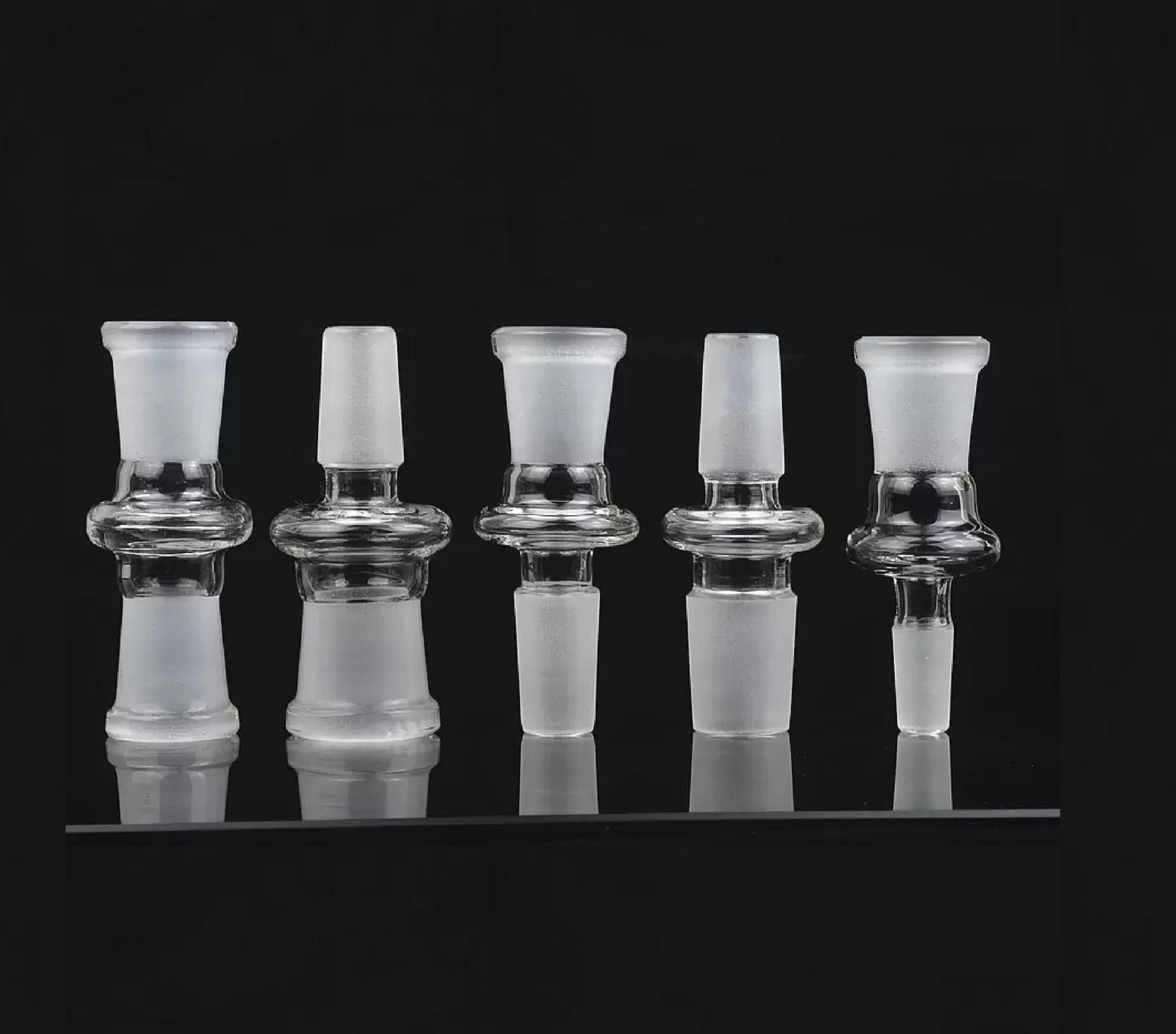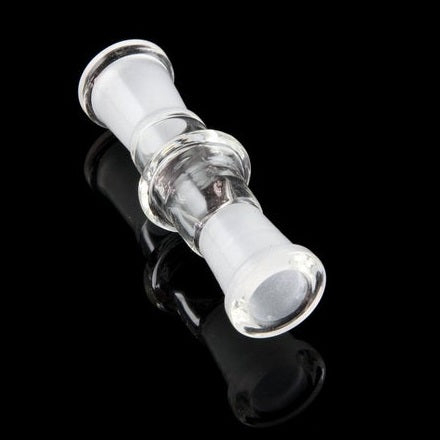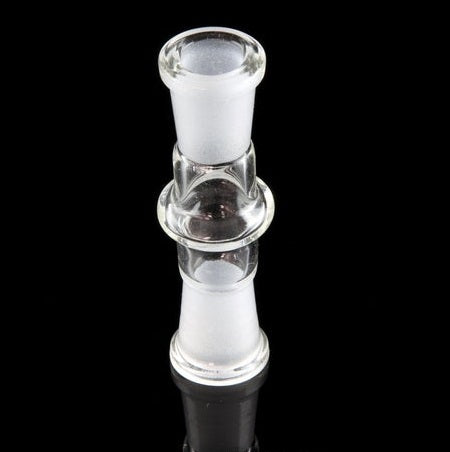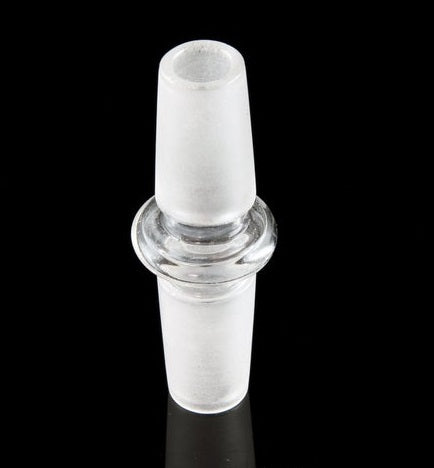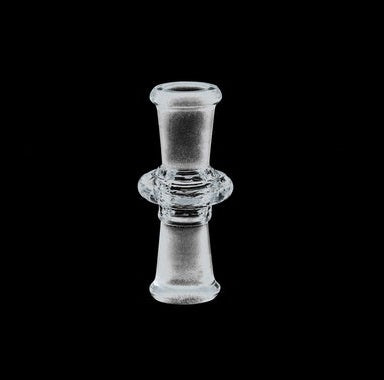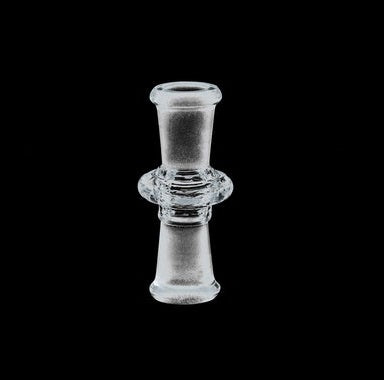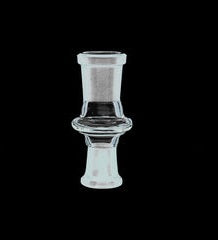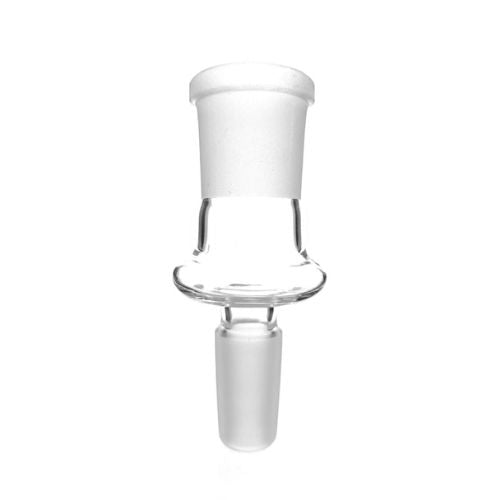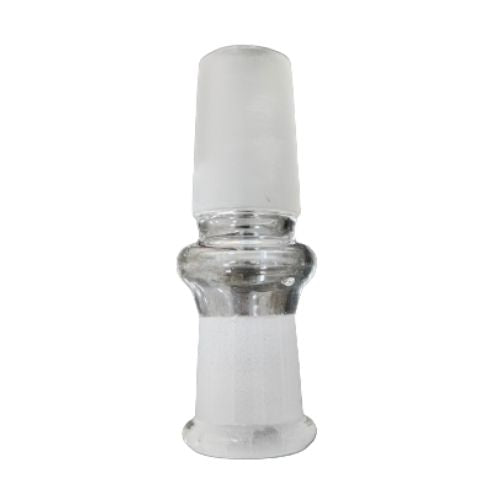 ADAPTERS - Bong Accessory - Pack of 2
Size:
MALE - 14.4MM+14.4MM
Bong adapters are nifty little tools that you can use for so many different things when it comes to making changes to your bong. They can be a bit confusing at first. That is, until you read this handy little guide to adapters.
What are Bong Adapters Used For?
Adapters are used for three different things: changing the size of your bong's joint, converting a bong into a dab rig, and converting a dab rig into a bong. Now, why would you want to change your bong's joint size? Say you have an awesome bowl that you want to use, but it's an 18.8mm size bowl and your downstem only fits 14.5mm bowls. You can use an adapter to convert the size from 14.5 to 18.8mm and then you can use any bowl you want, provided they are one of those two sizes.
Types of Adapters
There are three different types of glass on glass bong adapters: male to female, female to female, and male to male. Each serves a different purpose.
Male to female adapters are used to convert your bong's joint size. The male end goes in the joint and the female end sticks out of the bong, which is of course where you put the bowl. All you need to know is the joint size of your bong and the joint size that you need. There's an easy way to do this. If the joint size is the size of your pinky finger, then it's 14.5mm. If it's the size of an American dime, it's 18.8mm. Any smaller and it's 10mm, larger is 29.2mm.
Female to female bong adapters are used to convert dab rigs, which come with male joints, into bongs, which have female joints. Female to female adapters can come in the same size at both ends, or one end can be smaller or larger. This way you can adjust your rig's joint size and convert it into a bong while you're at it.
Male to male adapters are used to convert bongs into dab rigs. They work the same way a female to female adapter works, except they fit inside the downstem. You know, kinda like sex, hence why they're called "male" and "female" in the first place. Again, just make sure you know the size of your joint and the size of the nail you're using.
It sounds like a lot to take in at first, but it's simple once you get it down. Next, we'll go over some of the less commonly used adapters, as well as some scenarios where you would need an adapter and how you would use one. You'll be an expert in no time!
You acknowledge and guarantee that by using or buying this product, you have reached the age of 19 years. This offer is intended solely for persons who are 19 years of age or older, and any registration, use or access to the Website/Products/offer by anyone under the age of 19 is unauthorized, unlicensed, and in violation of these General Terms. You agree that the use of the products / Website, including the webshop, is at your sole risk. You agree that all products, including but not limited to bongs, rolling papers, water pipes, glass tubes, and pipes displayed, advertised or sold within the Website are expressly intended for ornamental purposes, collector purposes, or use with legal smoking products or other lawful purposes only. No other use for these items in any way is either intended or condoned by you or our webshop/website.