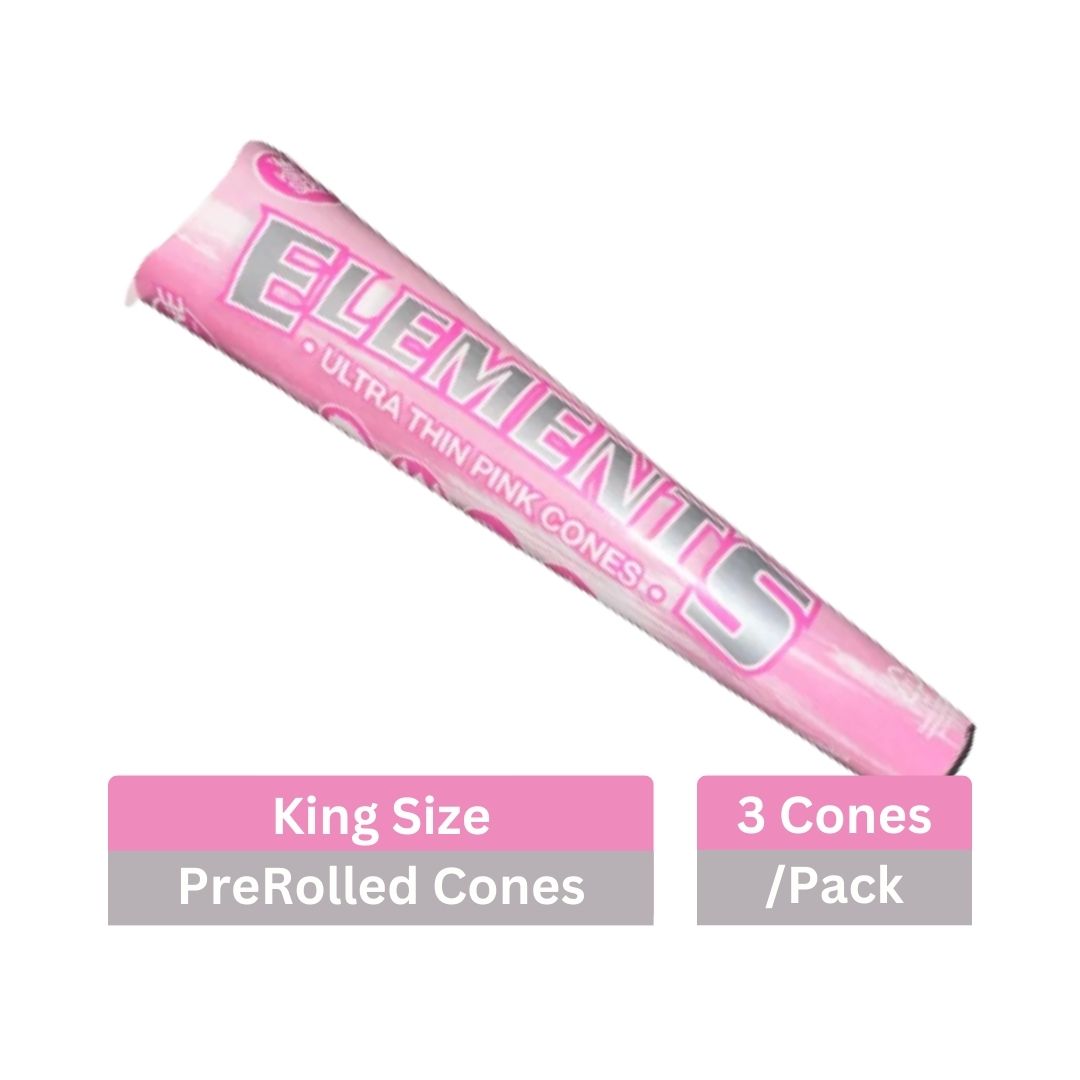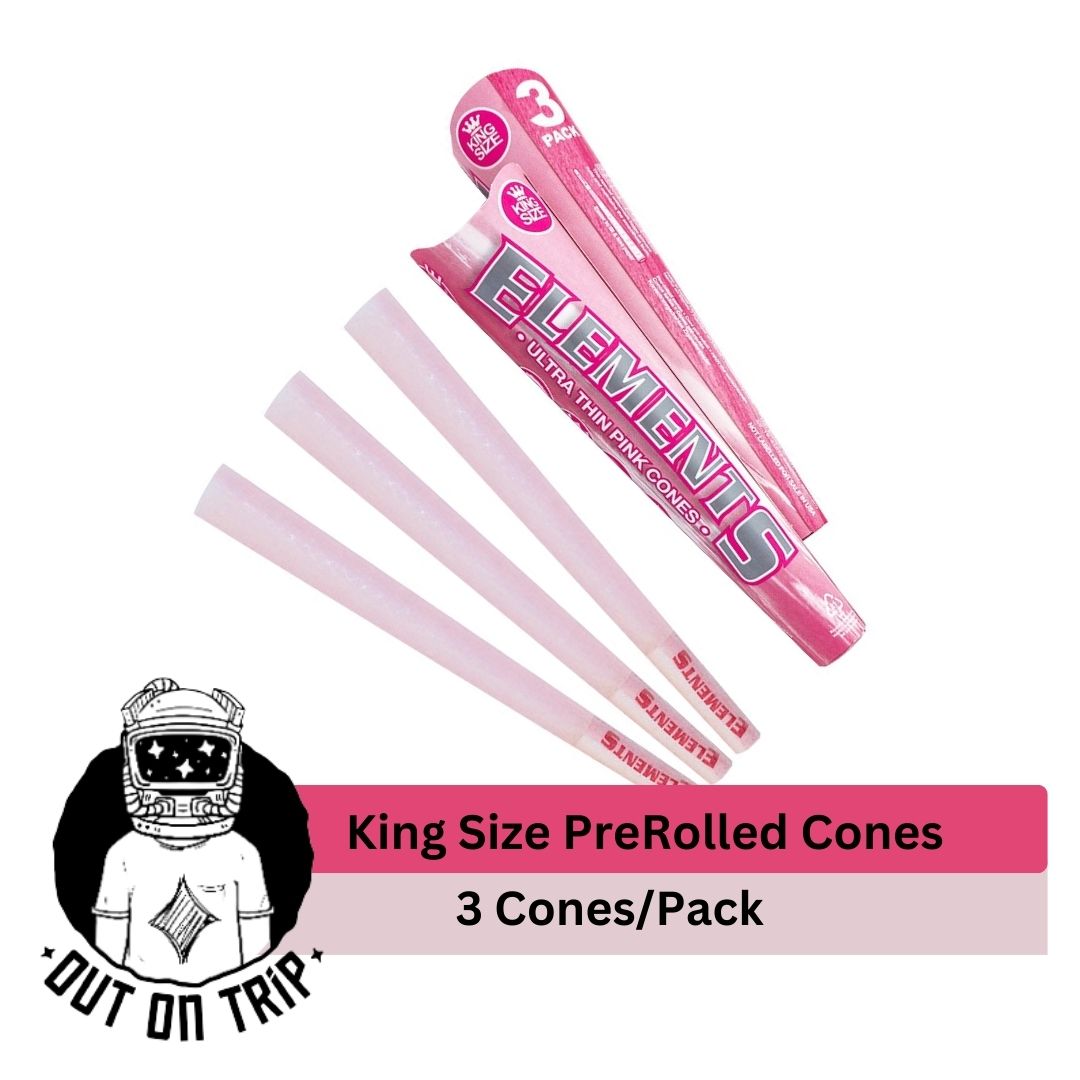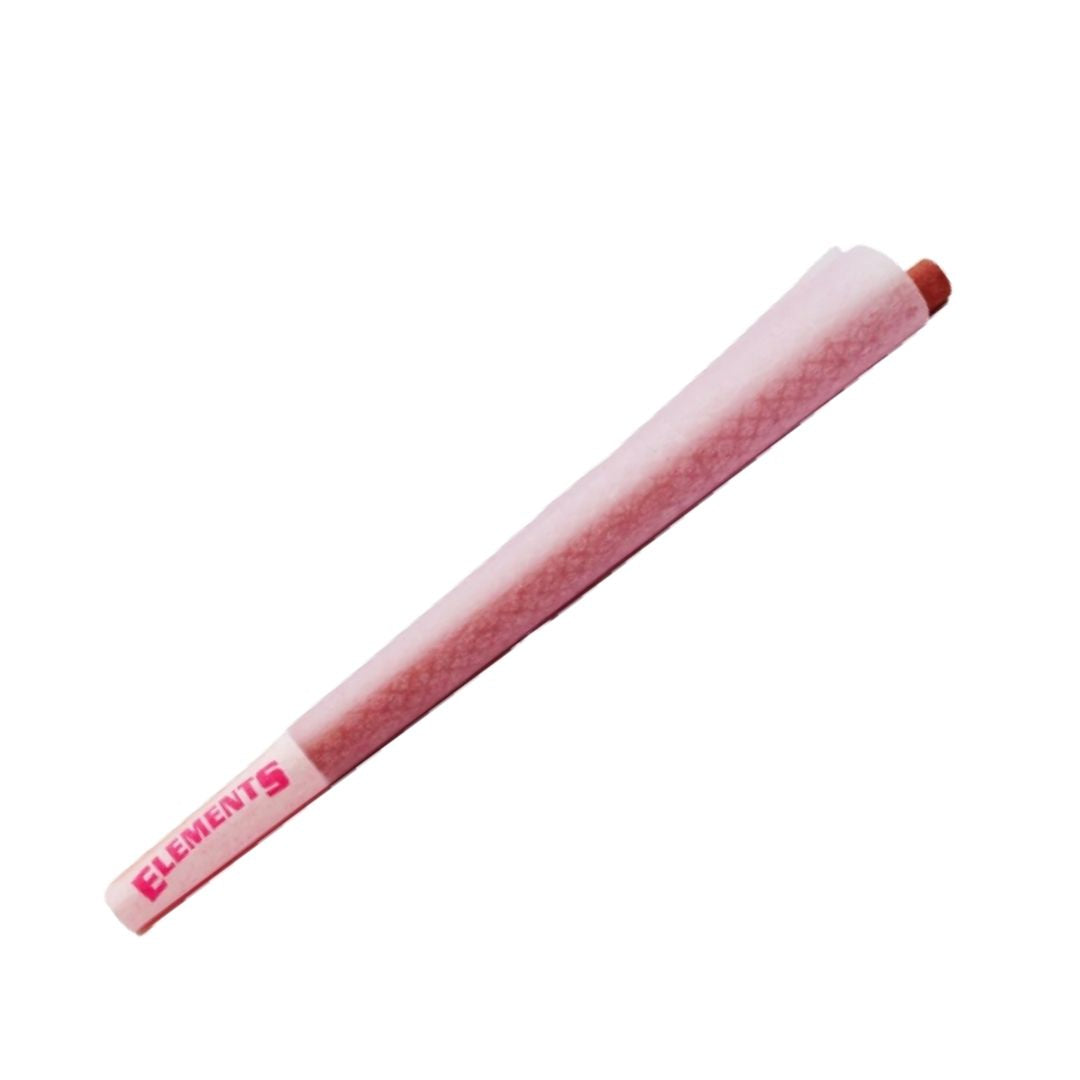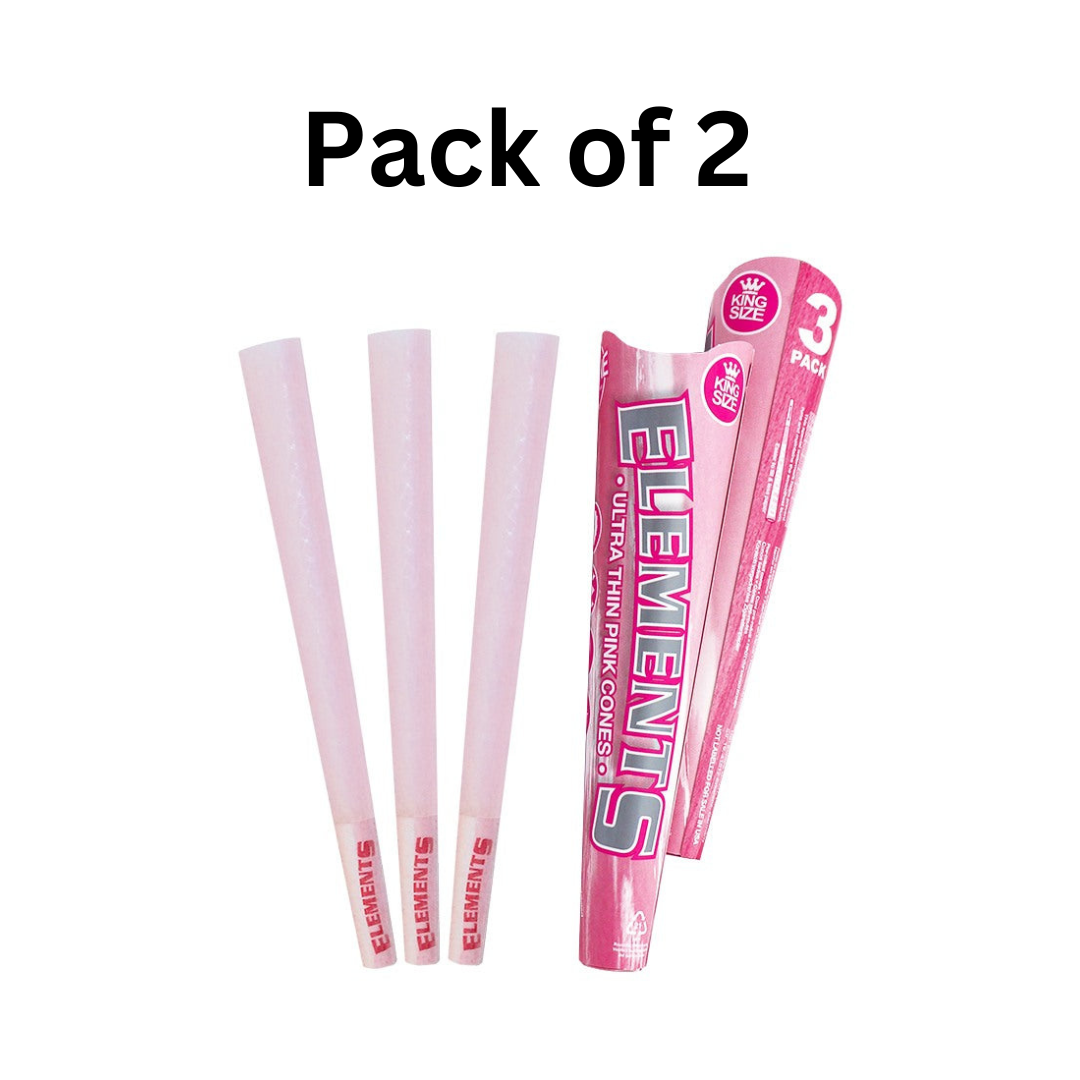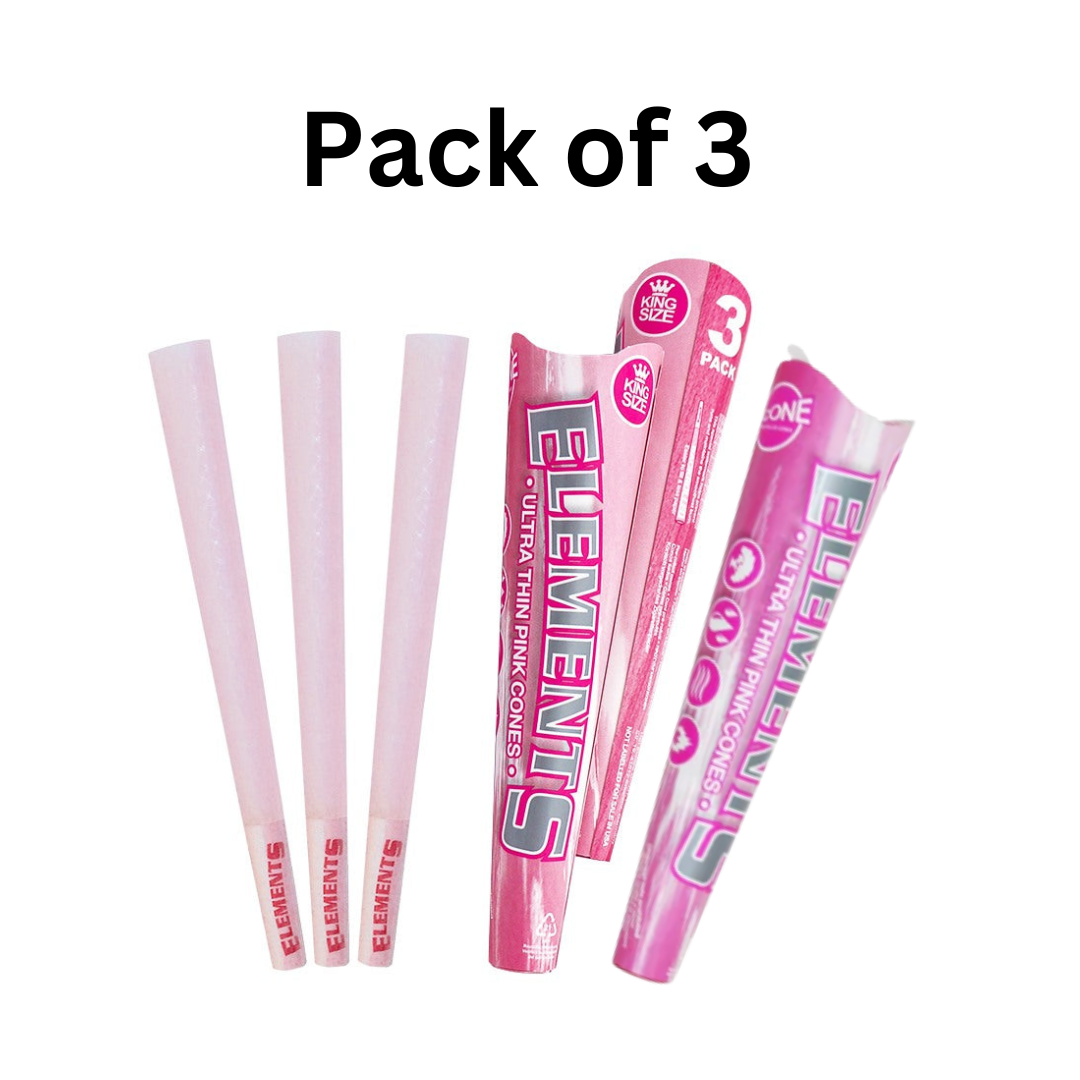 Elements Pink Prerolled Cones King Size - 3 Cones
Introducing Elements Pink Pre-rolled Cones King Size - a delightful and convenient way to enjoy your favorite herbs. Each package comes with 3 perfectly rolled king-size cones, elegantly tinted in a charming shade of pink.
Crafted with the utmost care and precision, these pre-rolled cones are made from premium, all-natural materials. Elements takes pride in using pure rice paper, ensuring a smooth and slow burn that complements the flavors of your chosen herbs without any added tastes or odors.
The king-size cones provide ample space for loading your desired blend, making them ideal for sharing with friends during gatherings or for indulging in a prolonged solo session.
With their user-friendly design, these pre-rolled cones save you the time and effort of hand-rolling, allowing you to focus solely on the enjoyment of your chosen smoking experience.
Whether you're a seasoned smoker or a curious enthusiast, Elements Pink Pre-rolled Cones King Size are a must-have addition to your smoking essentials collection.
Elevate your smoking ritual with these eye-catching, high-quality cones, and experience a level of convenience and luxury that only Elements can provide.
Please note that this product is intended for use with legal smoking herbs only and should be used responsibly and in accordance with local laws and regulations.
You acknowledge and guarantee that by using or buying this product, you have reached the age of 19 years. This offer is intended solely for persons who are 19 years of age or older, and any registration, use or access to the Website/Products/offer by anyone under the age of 19 is unauthorized, unlicensed, and in violation of these General Terms. You agree that the use of the products / Website, including the webshop, is at your sole risk. You agree that all products, including but not limited to bongs, rolling papers, water pipes, glass tubes, and pipes displayed, advertised or sold within the Website are expressly intended for ornamental purposes, collector purposes, or use with legal smoking products or other lawful purposes only. No other use for these items in any way is either intended or condoned by you or our webshop/website.