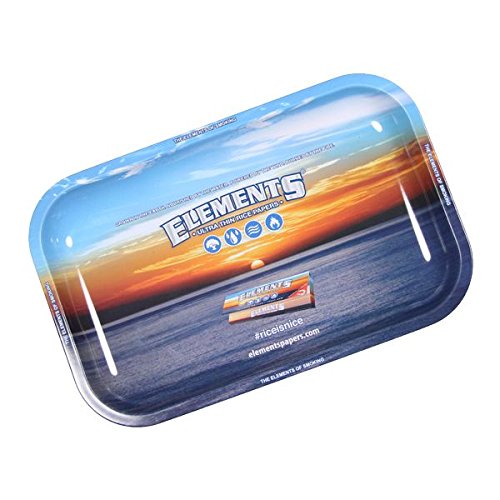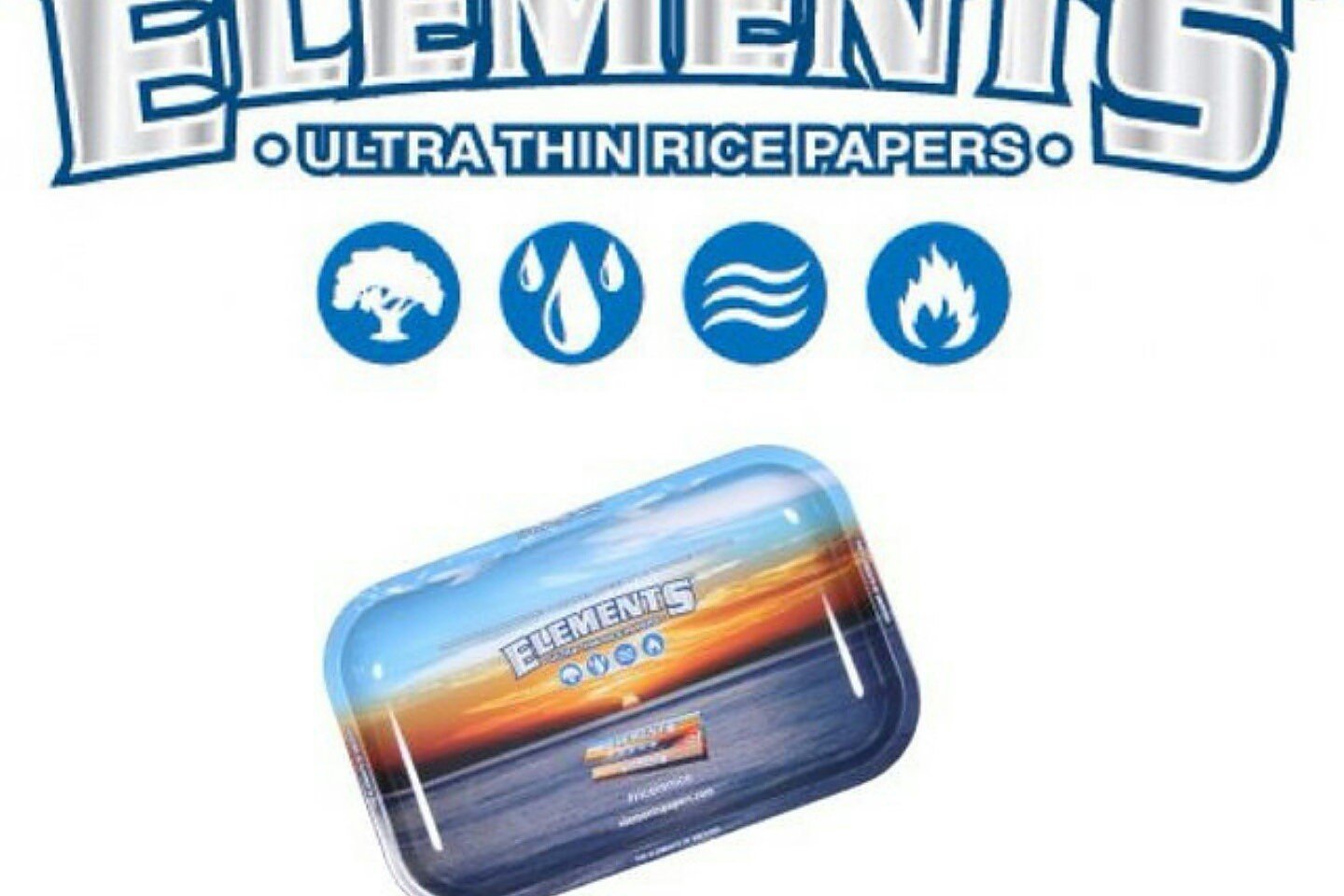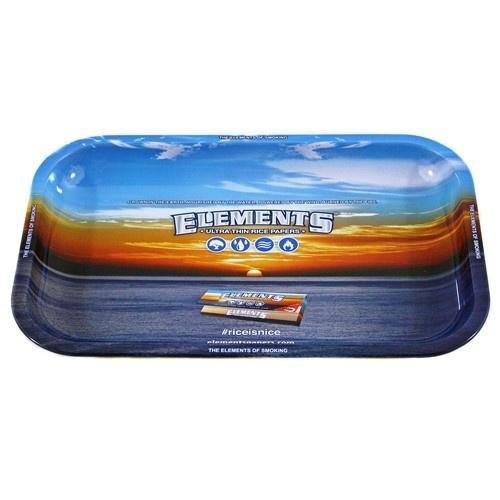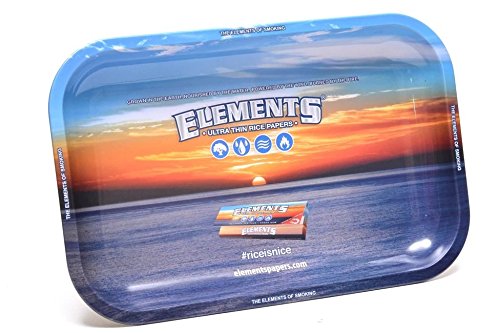 ELEMENTS Metal Rolling Tray - Small
Elements metal rolling tray smoking accessory is the perfect way to keep everything in one spot as the sides and corners are all rounded up. No mess, No fuss. This is a Elements Small Rolling Tray measuring 11 inches by 7 inches. The Elements Small Metal Rolling Tray is a great way to keep all of your cigarettes roll in one easy location. Elements metallic rolling tray is made of strong Metal and has high sides to keep everything nicely contained inside. This is a smaller version of the original Elements Rolling Metal Tray. The compact size makes this rolling tray easy to take with you on the go.
Elements Small Metal Rolling Tray. This metal tray measures in at 11x7 inches giving you the perfect amount of space for storing your Cigarette Rolling Papers.

The heavy-duty metal design makes it durable and easy to work with and features an awesome Elements logo design.

These Elements metal rolling trays serve their purpose perfectly. This rolling tray is nice and convenient. It can fit some of your custom smoke supplies. Grab your favourite pack of rolling papers, Cigarette Filter and Smoking Accessories

It has high sides to help keep your precious tobacco contained so it can be used to make more cigarettes. It also serves as a great storage area to neatly keep all your roll-your-own supplies handy for your next rolling session. This Elements Rolling Metal Tray is made of a very durable metal and will give you a long service life.
You acknowledge and guarantee that by using or buying this product, you have reached the age of 19 years. This offer is intended solely for persons who are 19 years of age or older, and any registration, use or access to the Website/Products/offer by anyone under the age of 19 is unauthorized, unlicensed, and in violation of these General Terms. You agree that the use of the products / Website, including the webshop, is at your sole risk. You agree that all products, including but not limited to bongs, rolling papers, water pipes, glass tubes, and pipes displayed, advertised or sold within the Website are expressly intended for ornamental purposes, collector purposes, or use with legal smoking products or other lawful purposes only. No other use for these items in any way is either intended or condoned by you or our webshop/website.