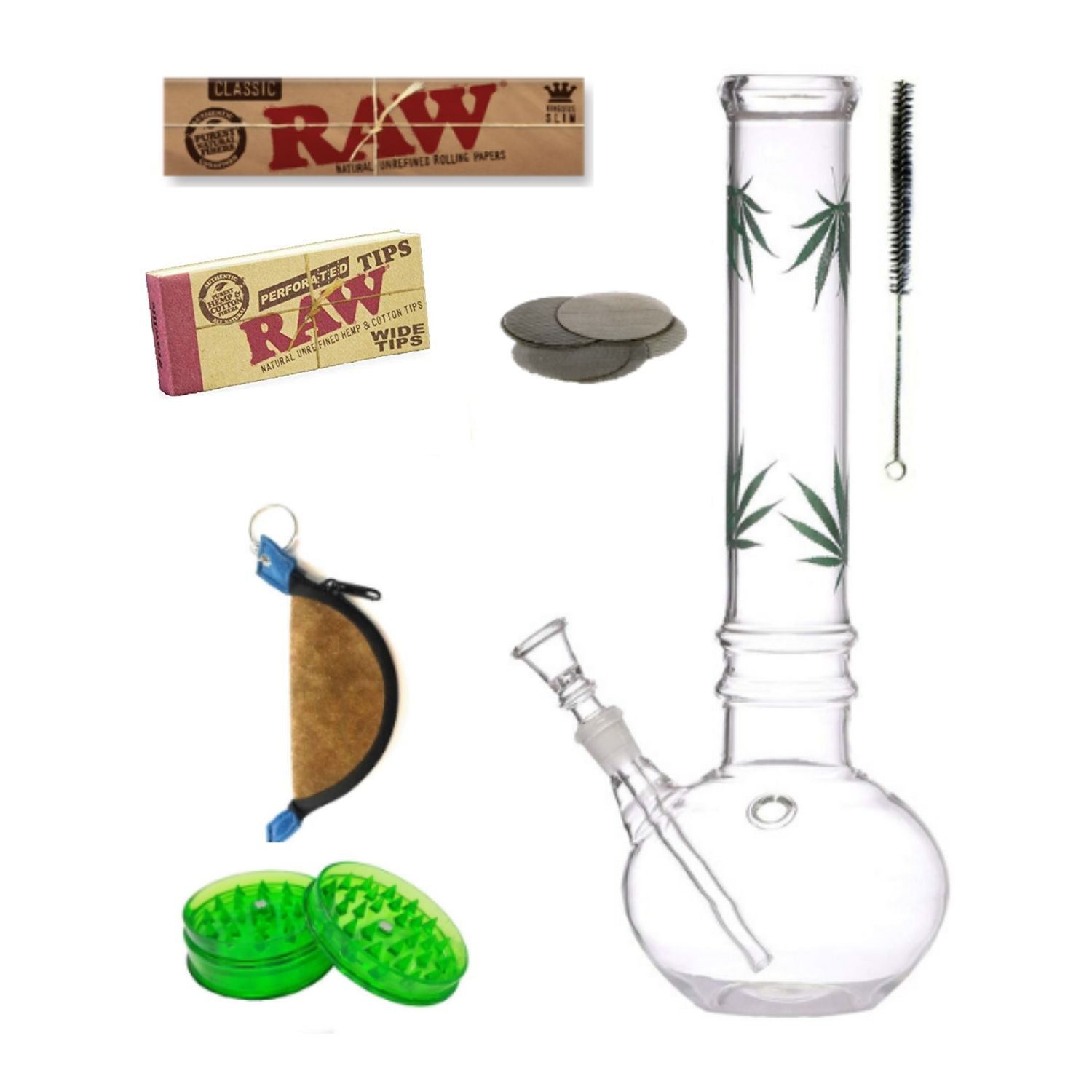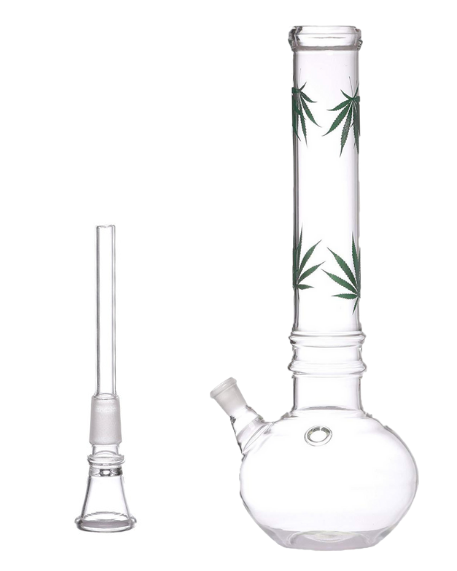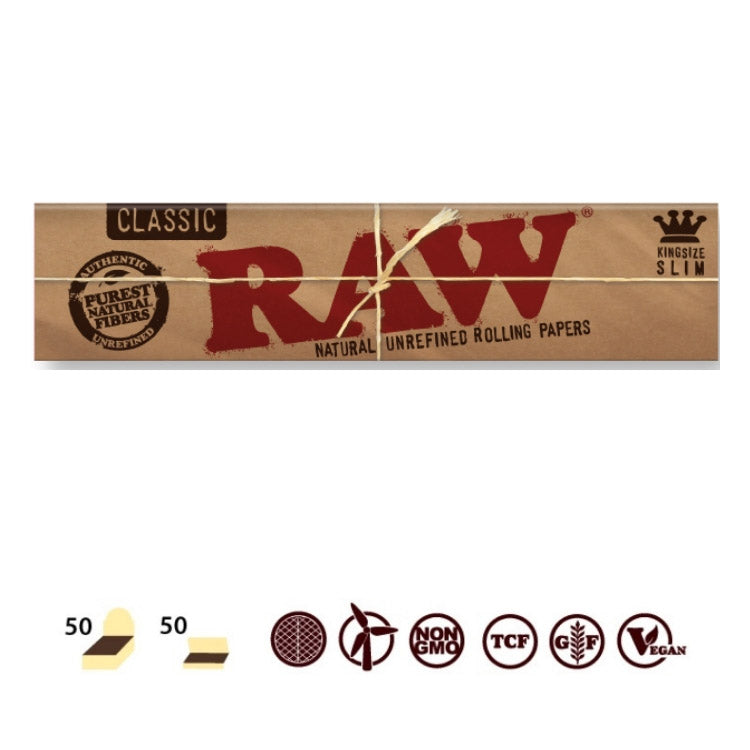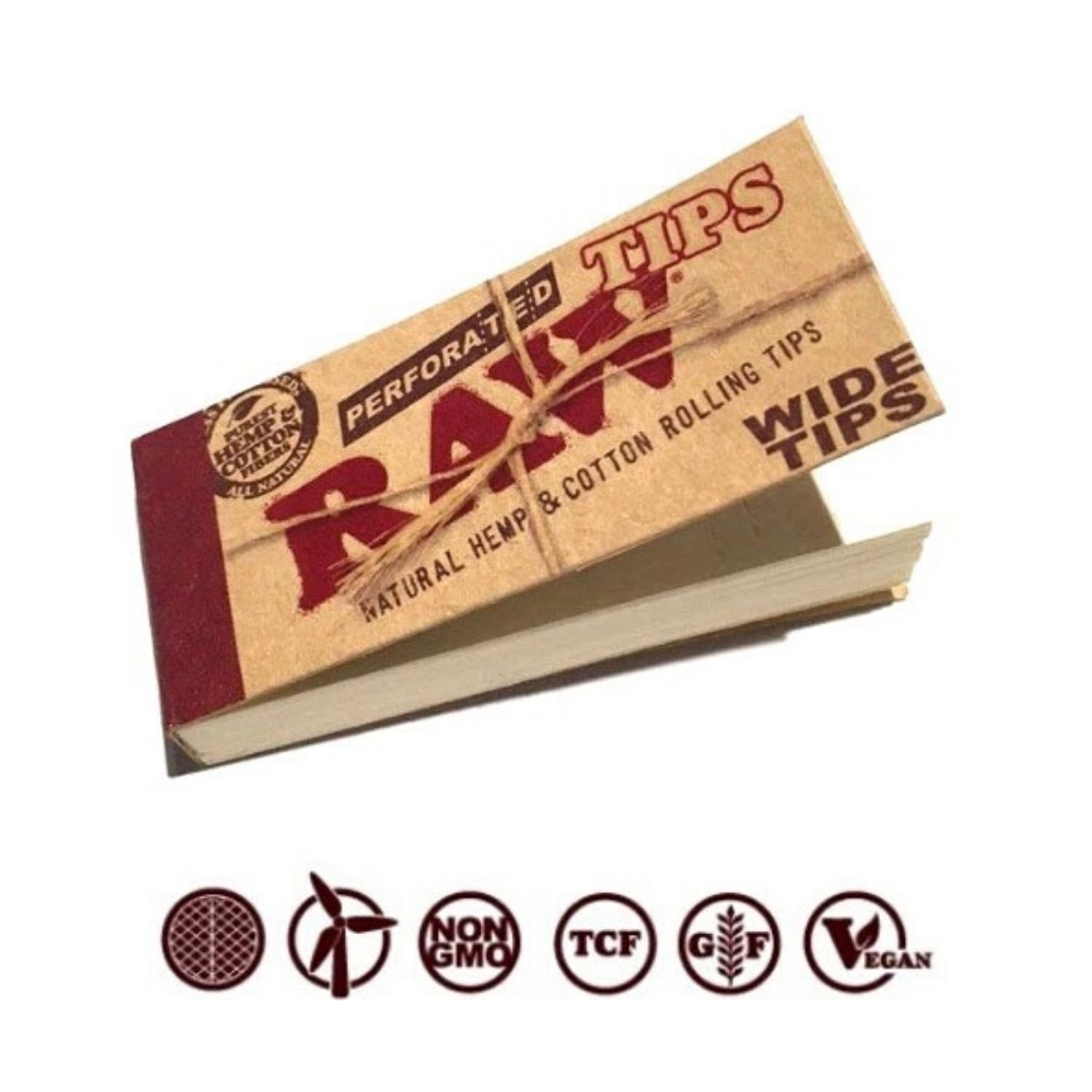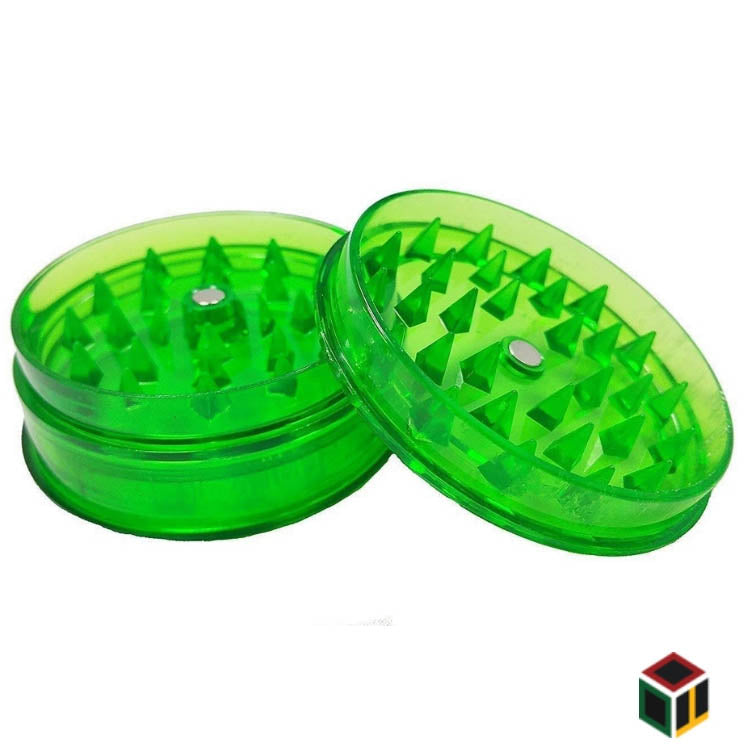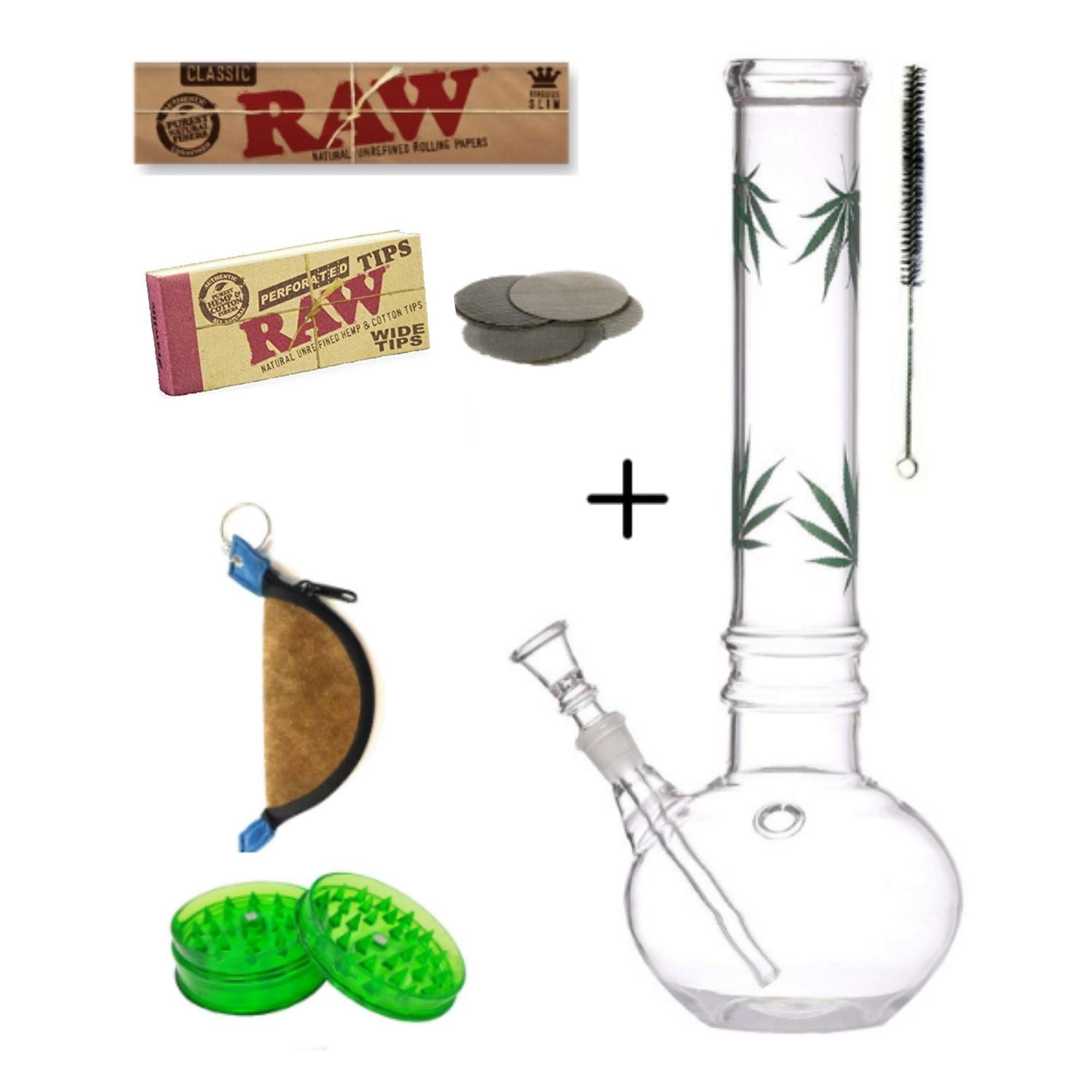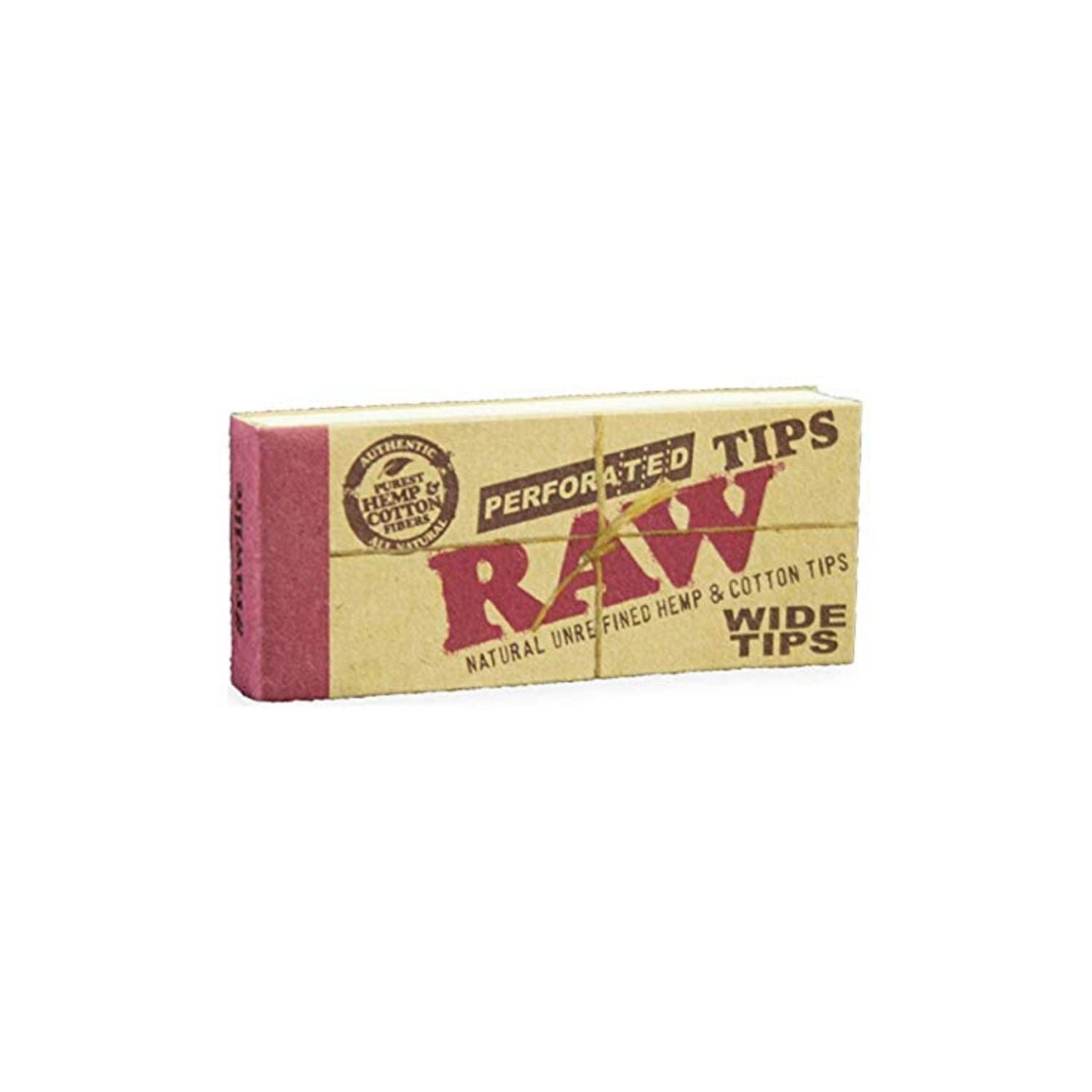 OutonTrip 12 Inch Glass Bong Combo (Includes 6 Perfect accessories)
With this combo you will get RAW Classic King Size Slim + 12-inch Transparent leaf bong + 14.4mm Long shooter + RAW Wide Tips + Acrylic Grinder + Screen filter 10mm 5pieces/pack Bong Cleaner + TOBACCO POUCH.

Raw king-size slim rolling papers, 32 papers each pack these papers are a totally natural vegan rolling paper, completely unbleached and made from unrefined paper. Each rolling paper is individual watermarked with a crisscross which helps prevent runs and creates a more even burning rolling paper

This bongs contains ice chamber, which means that the neck of the water pipe is designed in a way the neck of the water pipe allows the user to put ice cubes into the pipe. The smoke passes through the ice and is cooled for smoother hit

RAW Wide Filter tips are a fine collection of organic, natural, textured tips. RAW Wide Filter Tips are perforated which makes it easy to roll a tip for a joint or a cigarette. RAW Wide Perforated Filter tips are internationally sold and enjoyed by customers globally.

Please ensure you buy only from OutonTrip, OutonTrip deals into only original Rolling paper, Tips/Roaches and genuine high quality smoking accessorizes.
You acknowledge and guarantee that by using or buying this product, you have reached the age of 19 years. This offer is intended solely for persons who are 19 years of age or older, and any registration, use or access to the Website/Products/offer by anyone under the age of 19 is unauthorized, unlicensed, and in violation of these General Terms. You agree that the use of the products / Website, including the webshop, is at your sole risk. You agree that all products, including but not limited to bongs, rolling papers, water pipes, glass tubes, and pipes displayed, advertised or sold within the Website are expressly intended for ornamental purposes, collector purposes, or use with legal smoking products or other lawful purposes only. No other use for these items in any way is either intended or condoned by you or our webshop/website.