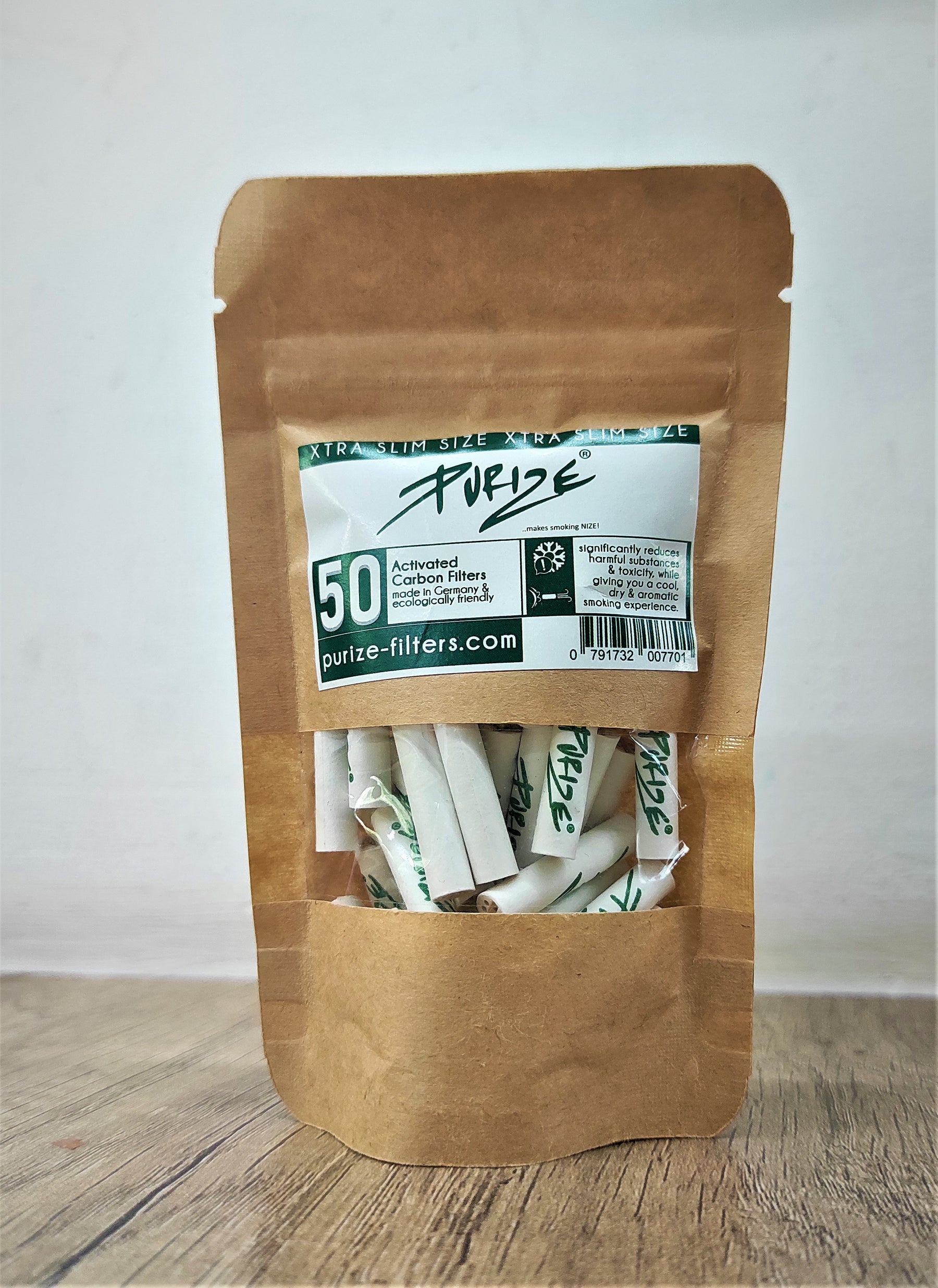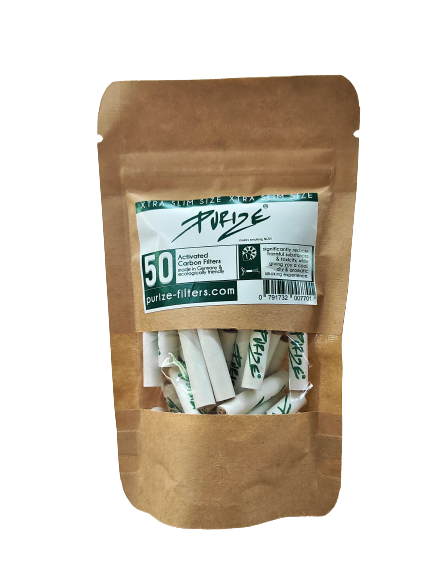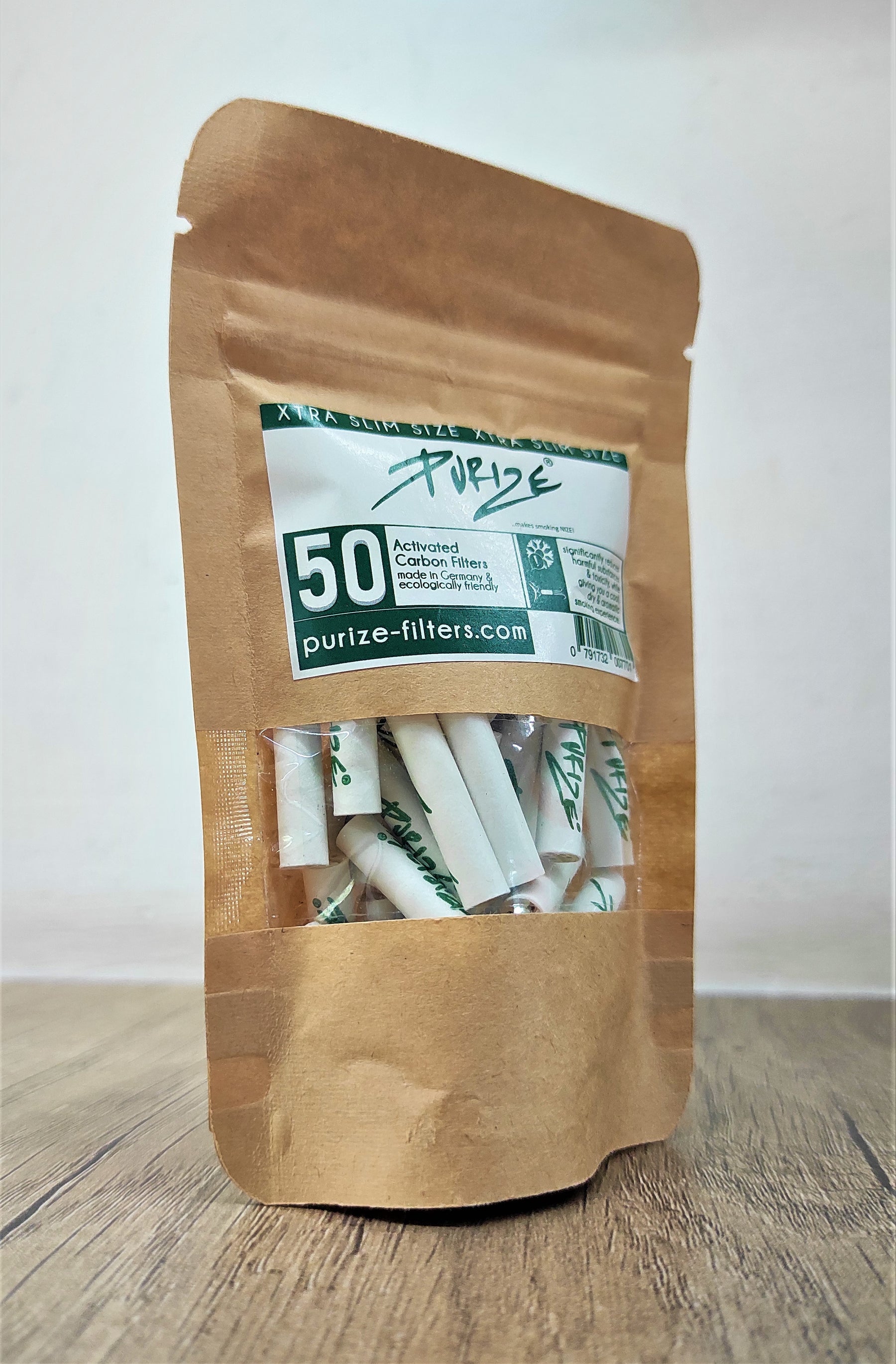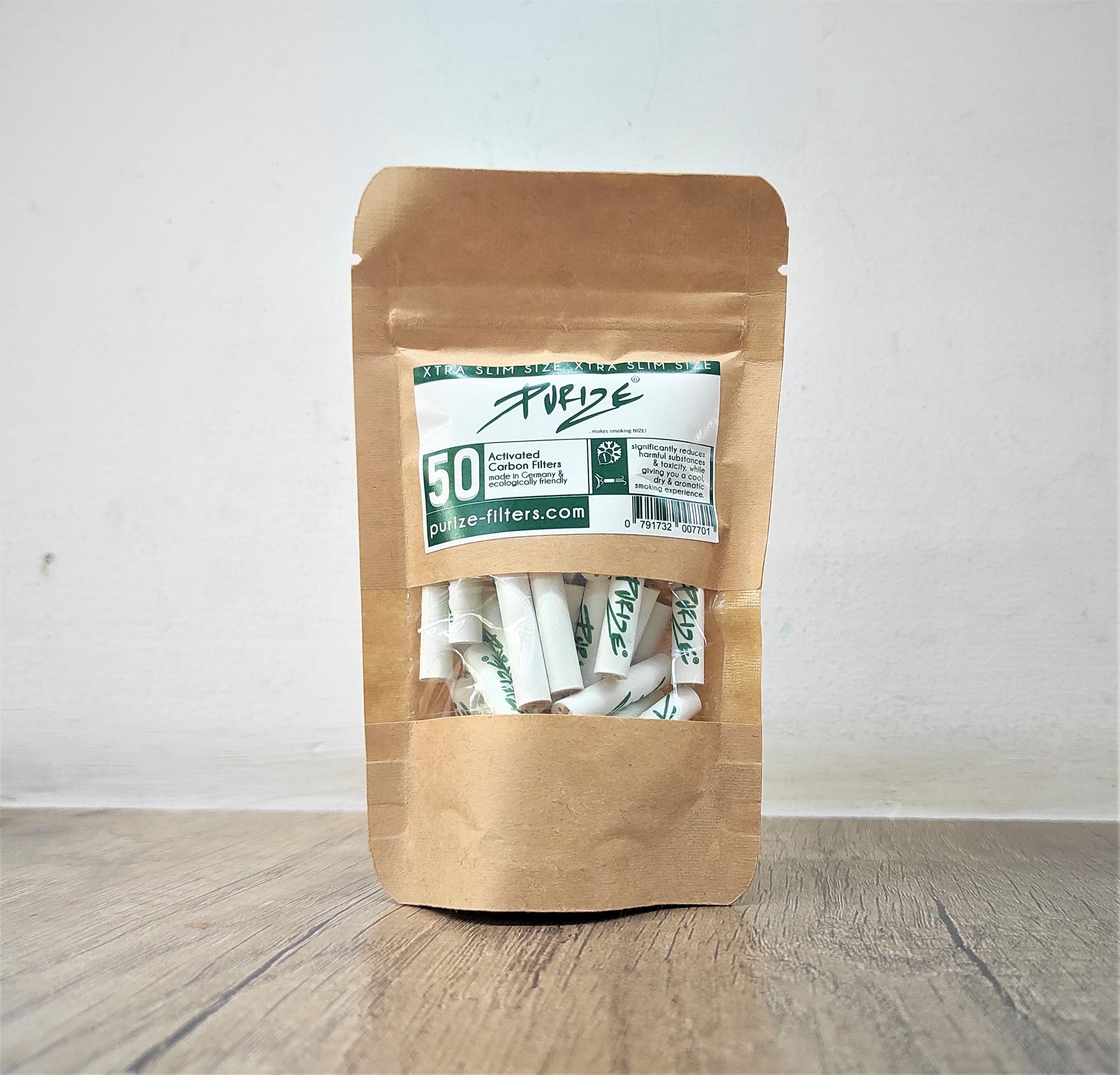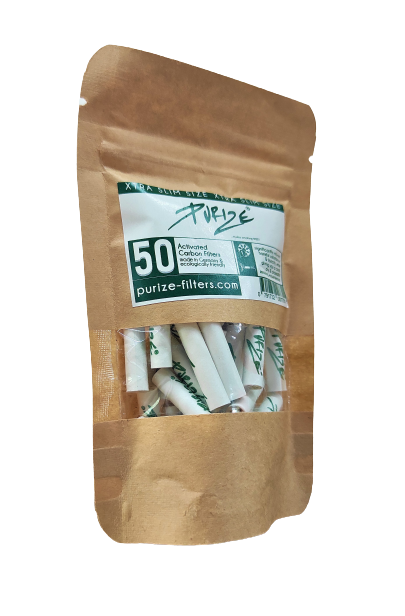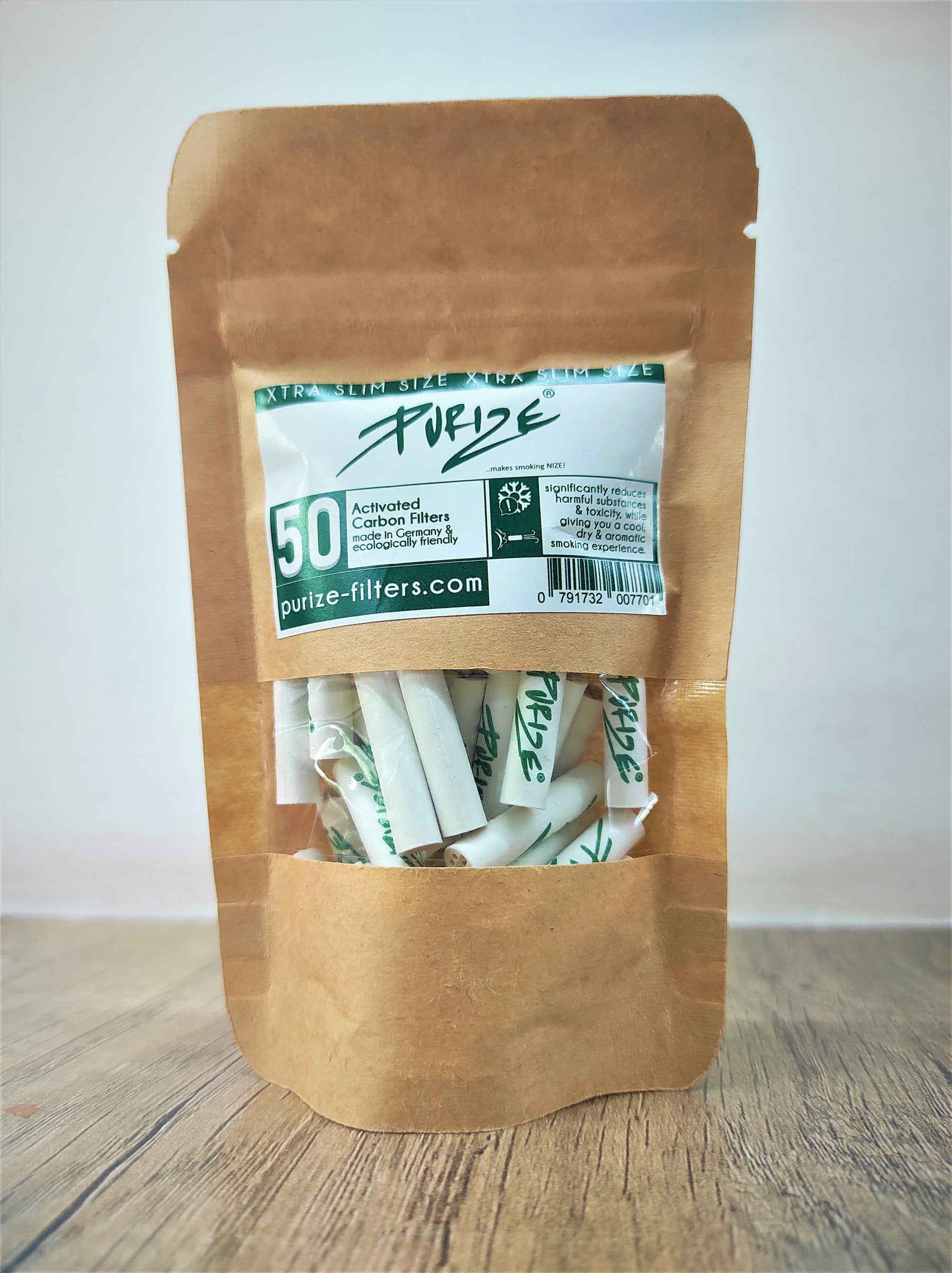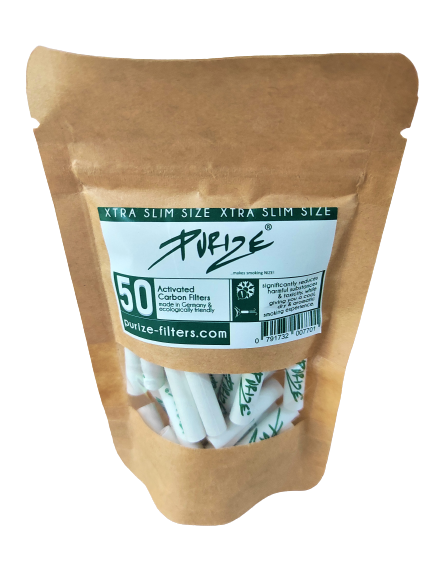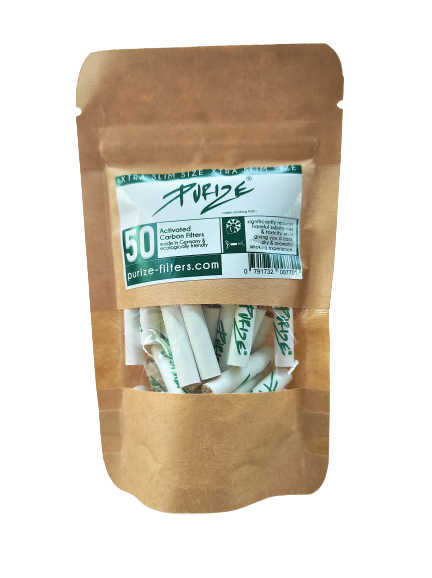 PURIZE White Xtra Slim Roaches - 50 Tips
Key points:
Slimmest Activated charcoal Filter 5.9mm

Cools and enhances the taste of smokeable

Flavour better retained opposed to other filters

Reduces burning and irritability
Product Description:
PURIZE Cigarette Filters are high-quality active charcoal filters Made in Germany. The highly effective activated charcoal in this filter is organic in origin and absorbs harmful substances in the smoke. 

These XTRA Slim Size tiny joint-rolling filters are almost the same size as a normal roach and are a pleasure to roll with your favourite Smoking Rolling Paper.

The activated charcoal which is in a PURIZE Filter has a surface area which is comparable to a modern Jumbo jet wing. This enables undesirable substances such as tar and dust to be filtered out with each puff of smoke.

ONLY the desired active substances, aromas and flavours come through with the smoke. Making the entire experience incredibly SMOOOOTH. 

Additionally, they rely on 2 heat-resistant ceramic caps on both sides of the filter. No matter which way round you place the activated charcoal filter it will work, with PURIZE there is no confusion.
You acknowledge and guarantee that by using or buying this product, you have reached the age of 19 years. This offer is intended solely for persons who are 19 years of age or older, and any registration, use or access to the Website/Products/offer by anyone under the age of 19 is unauthorized, unlicensed, and in violation of these General Terms. You agree that the use of the products / Website, including the webshop, is at your sole risk. You agree that all products, including but not limited to bongs, rolling papers, water pipes, glass tubes, and pipes displayed, advertised or sold within the Website are expressly intended for ornamental purposes, collector purposes, or use with legal smoking products or other lawful purposes only. No other use for these items in any way is either intended or condoned by you or our webshop/website.