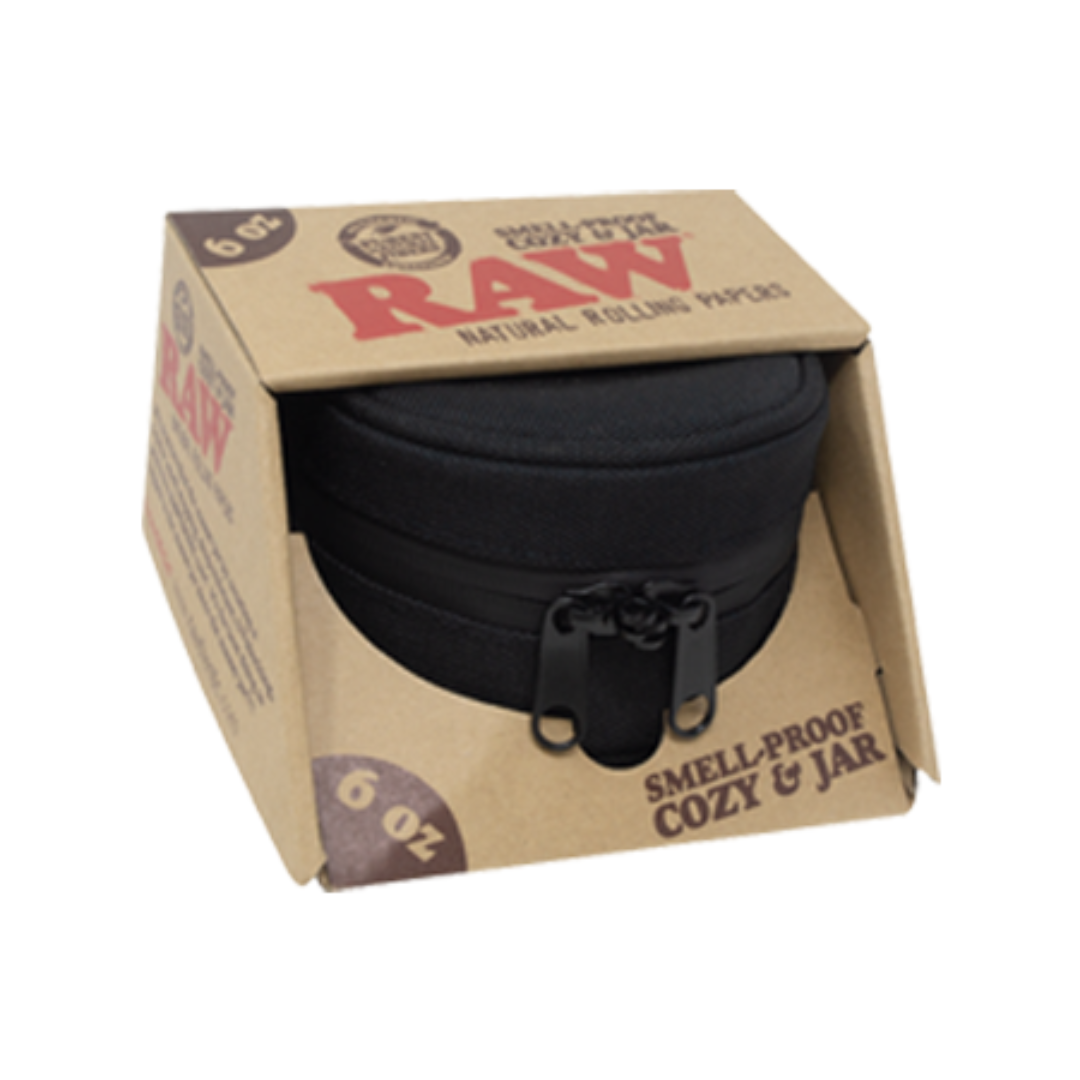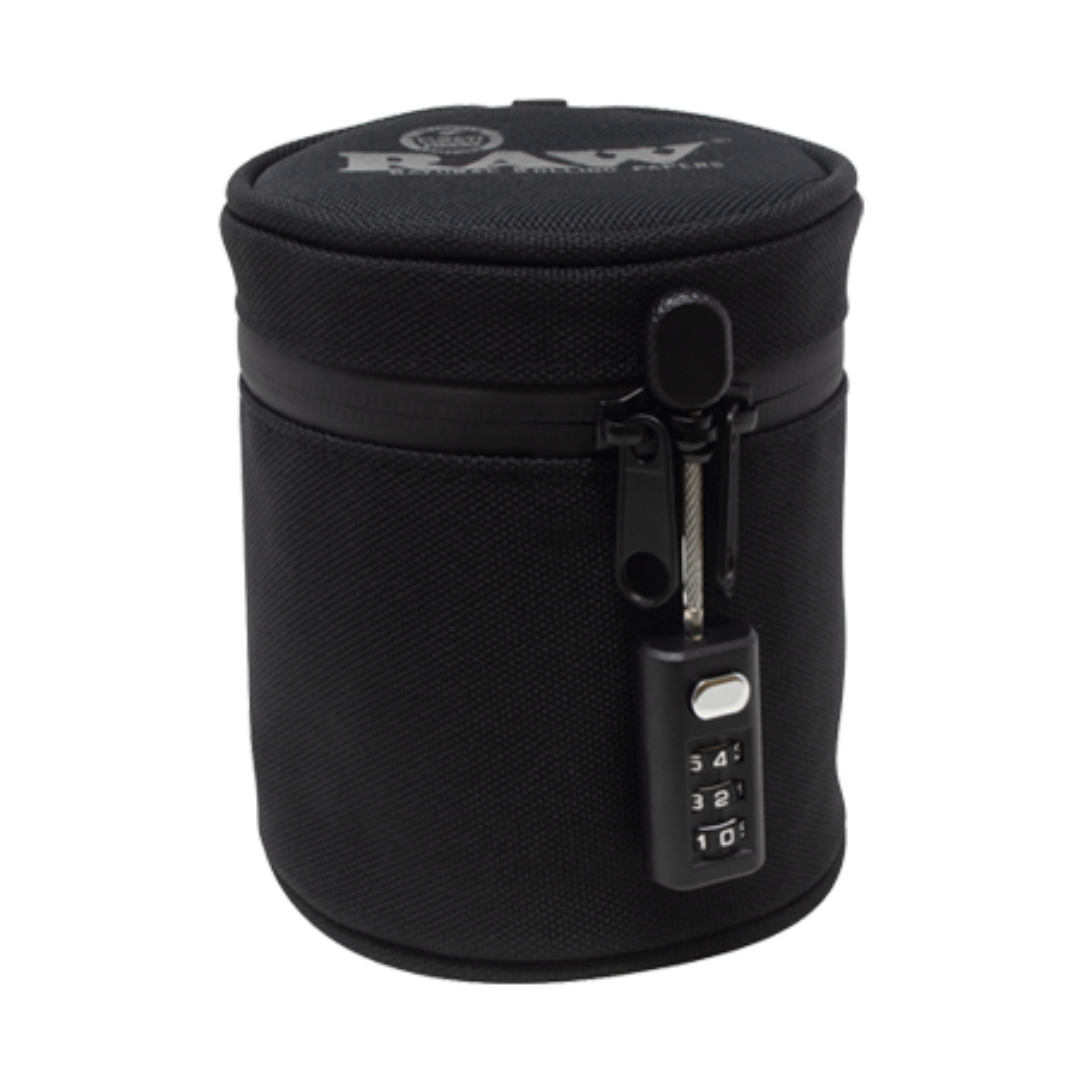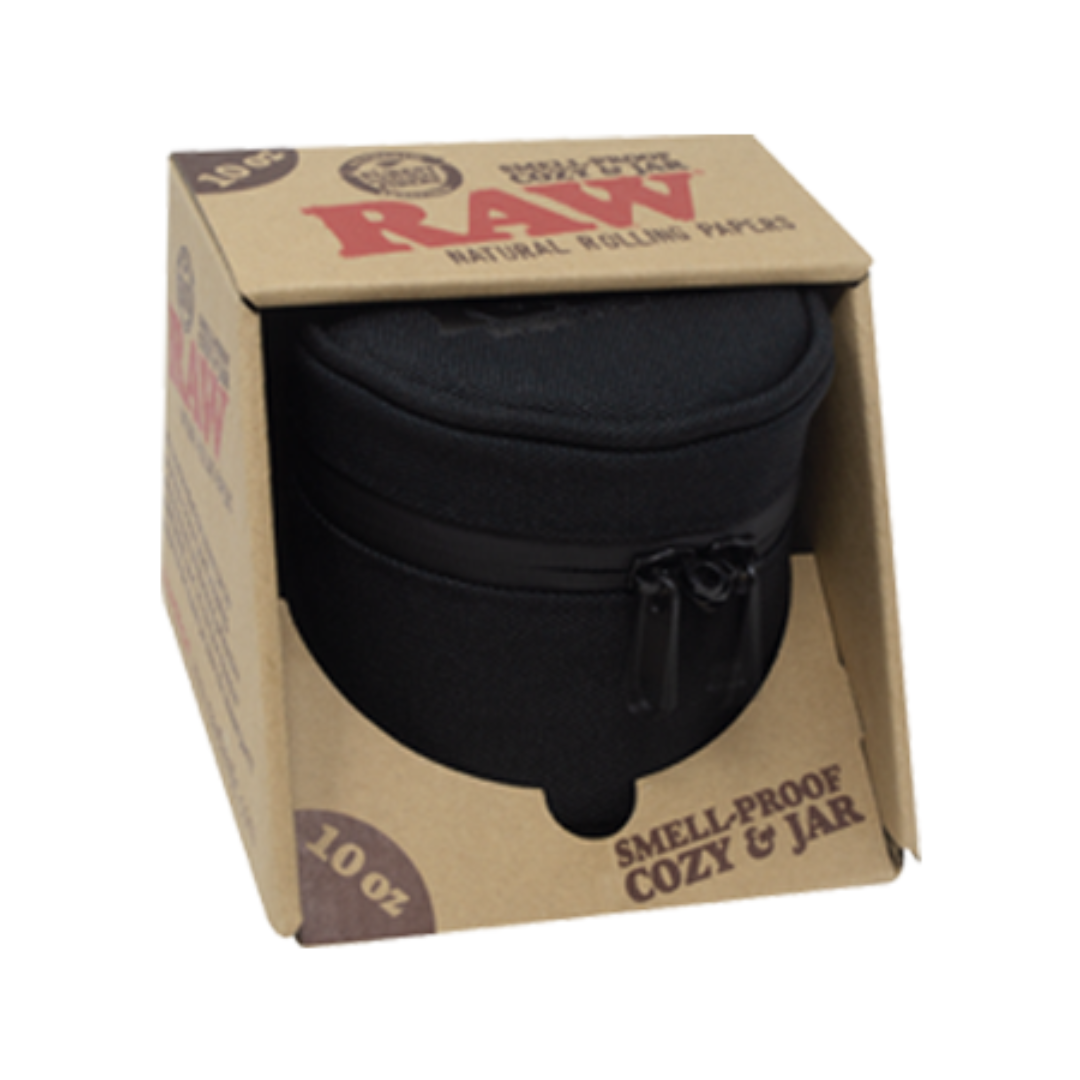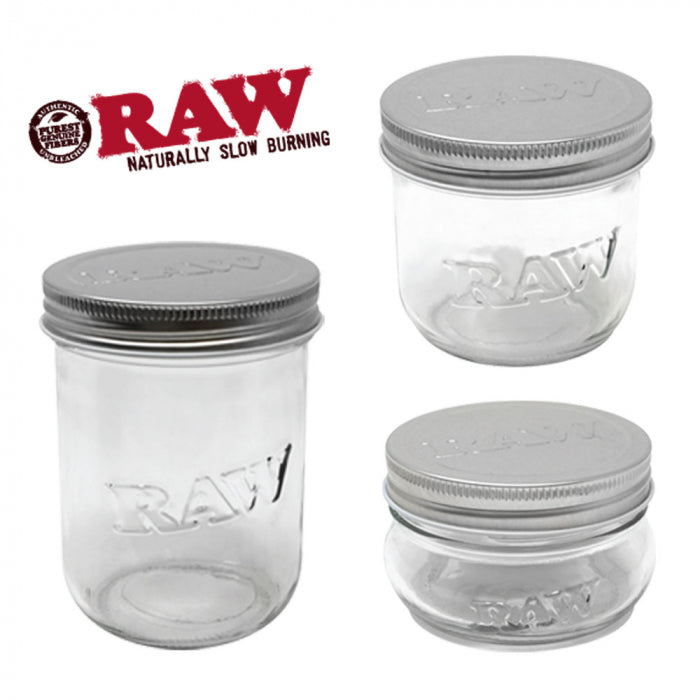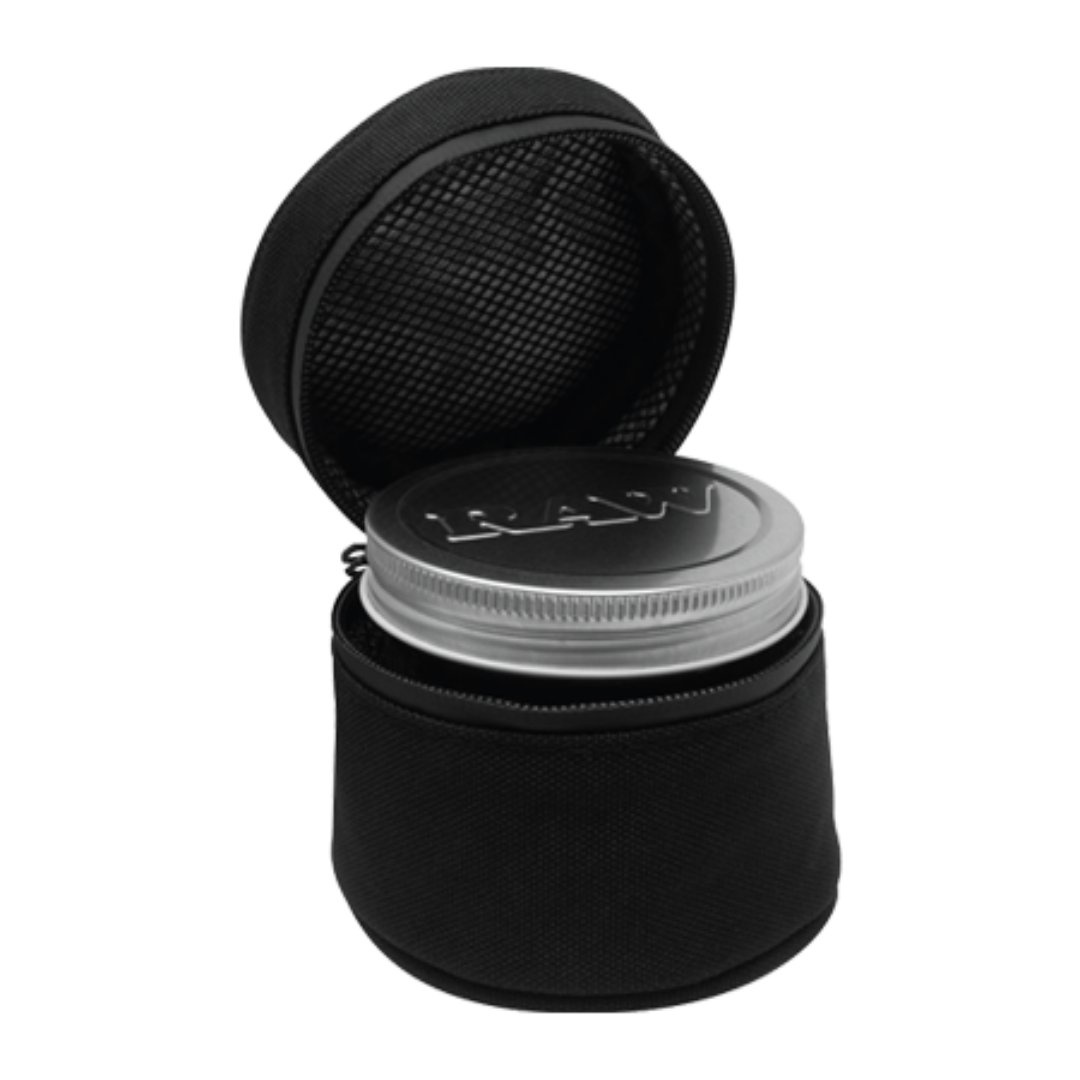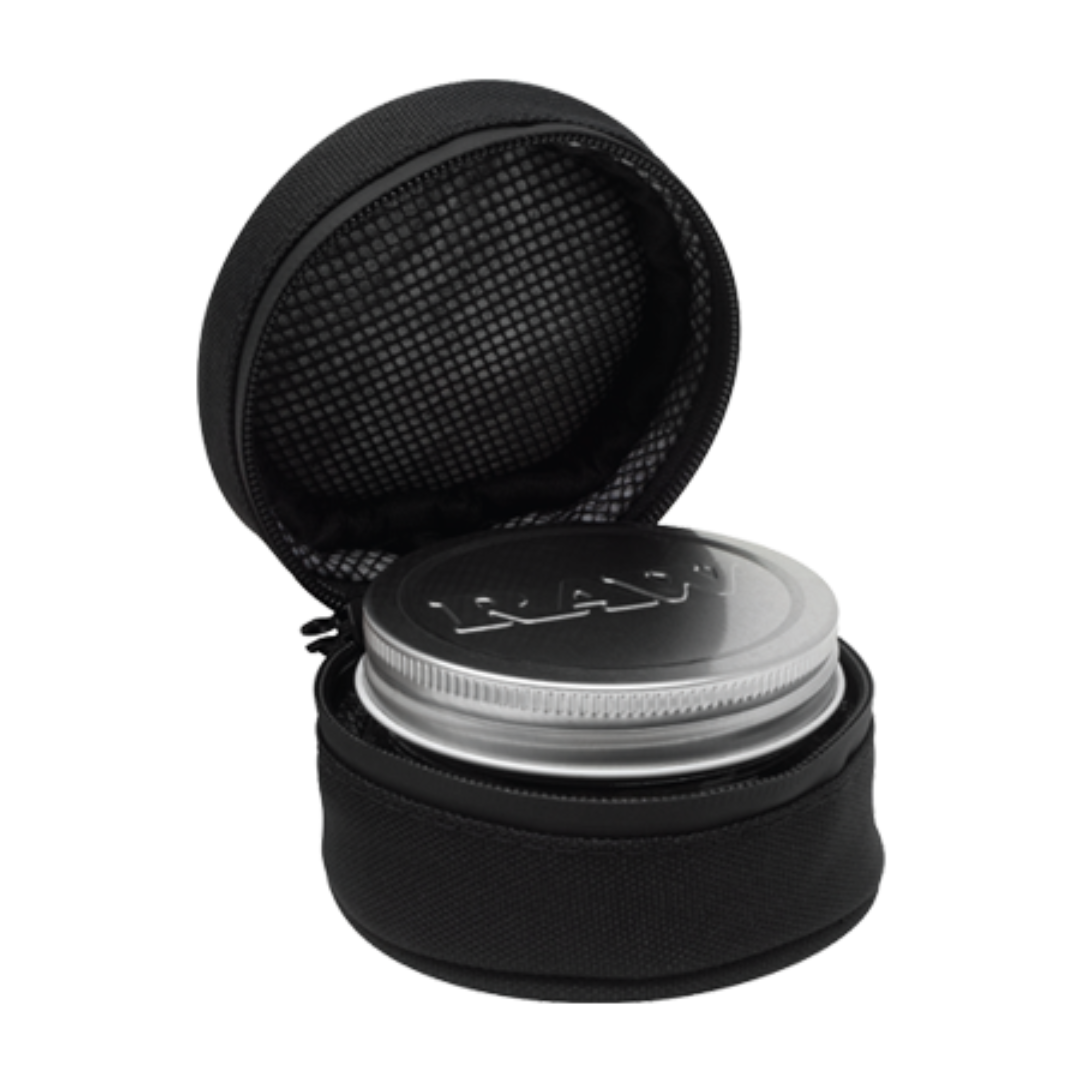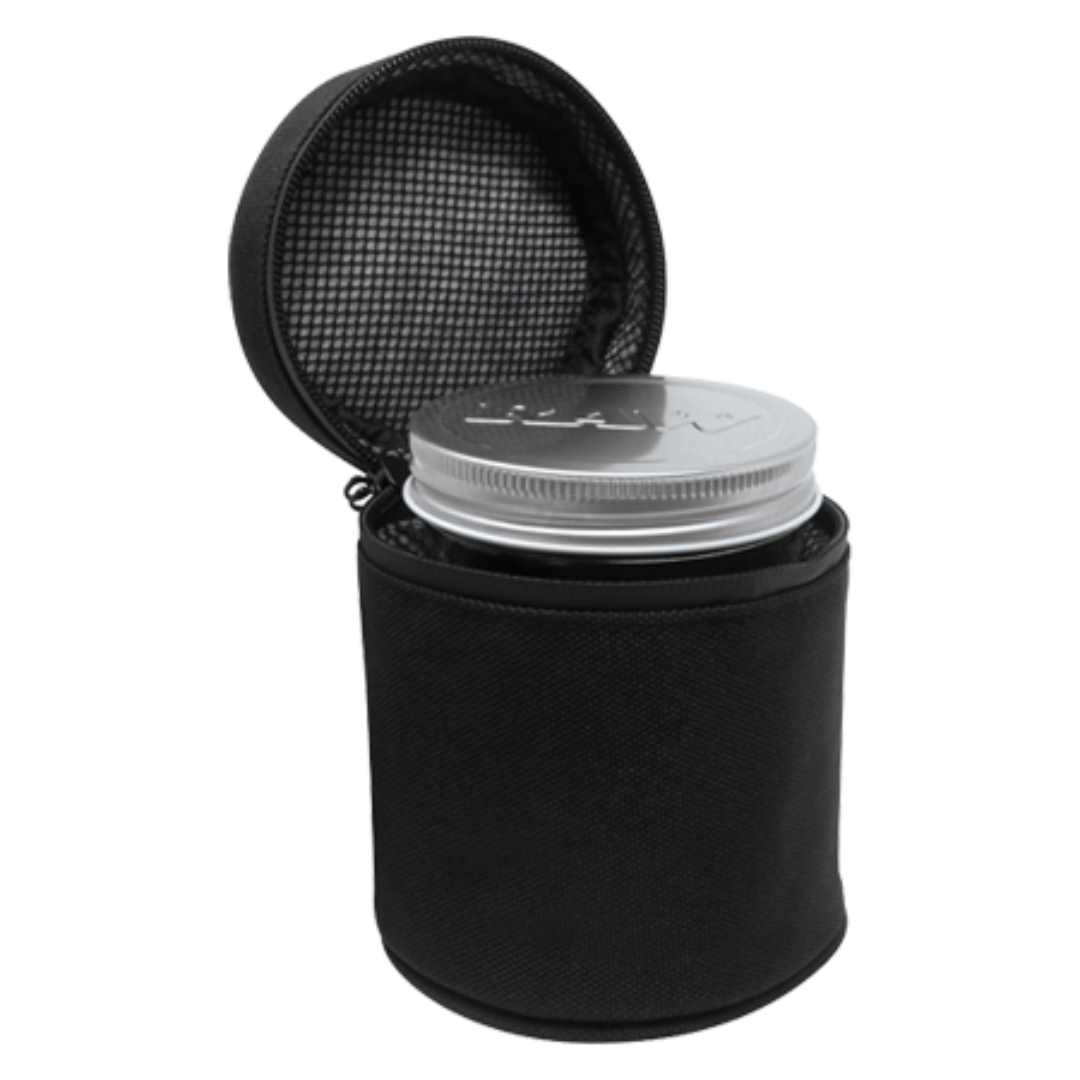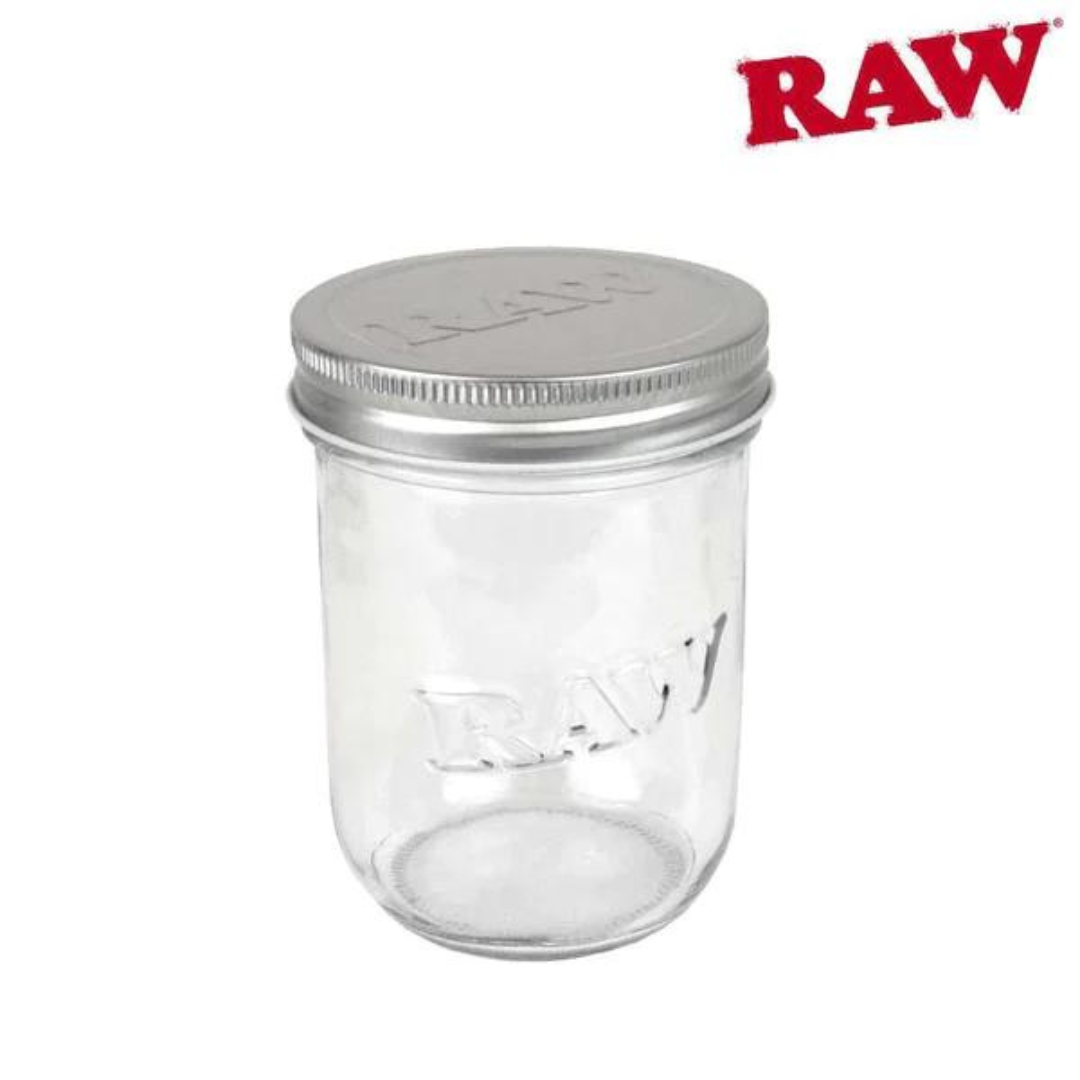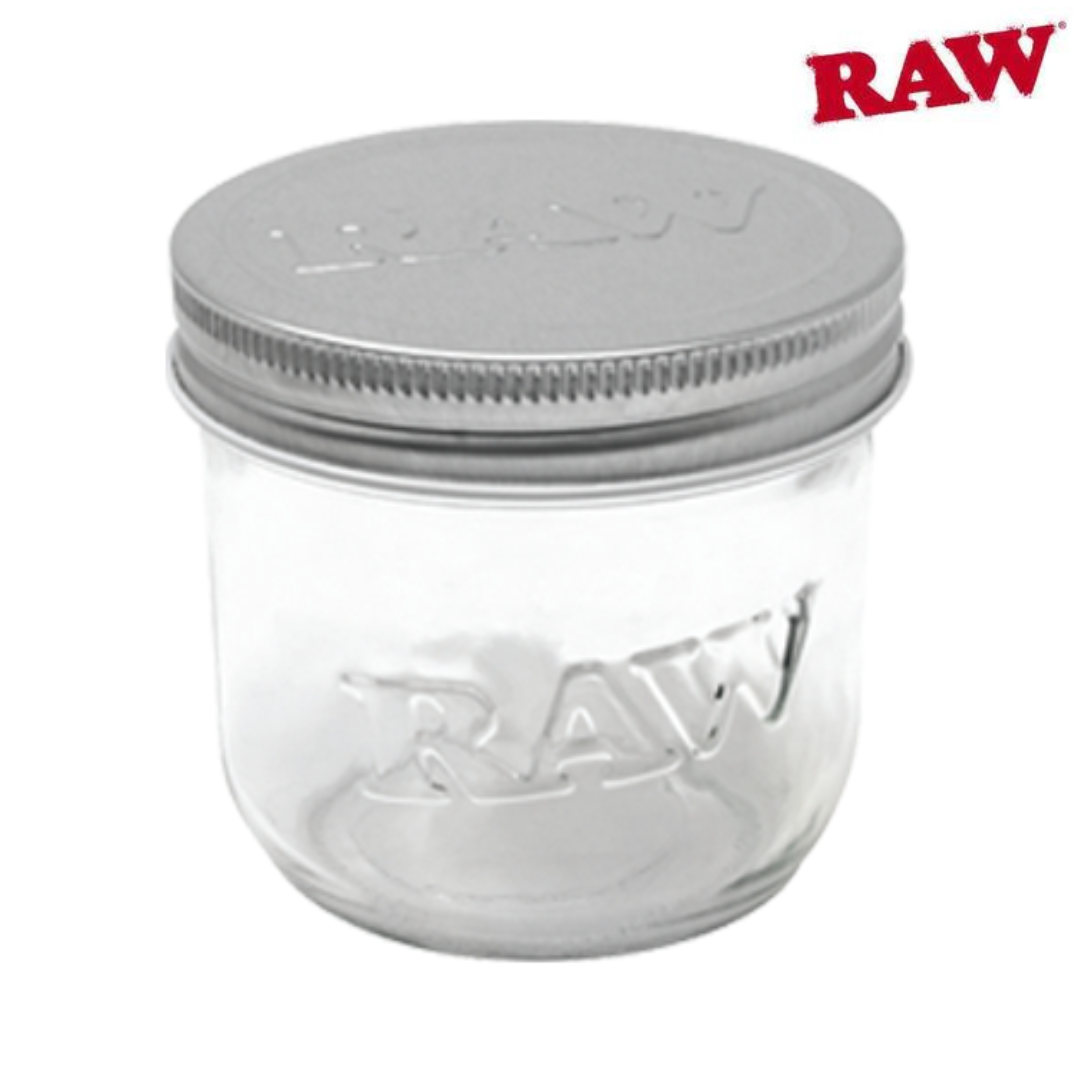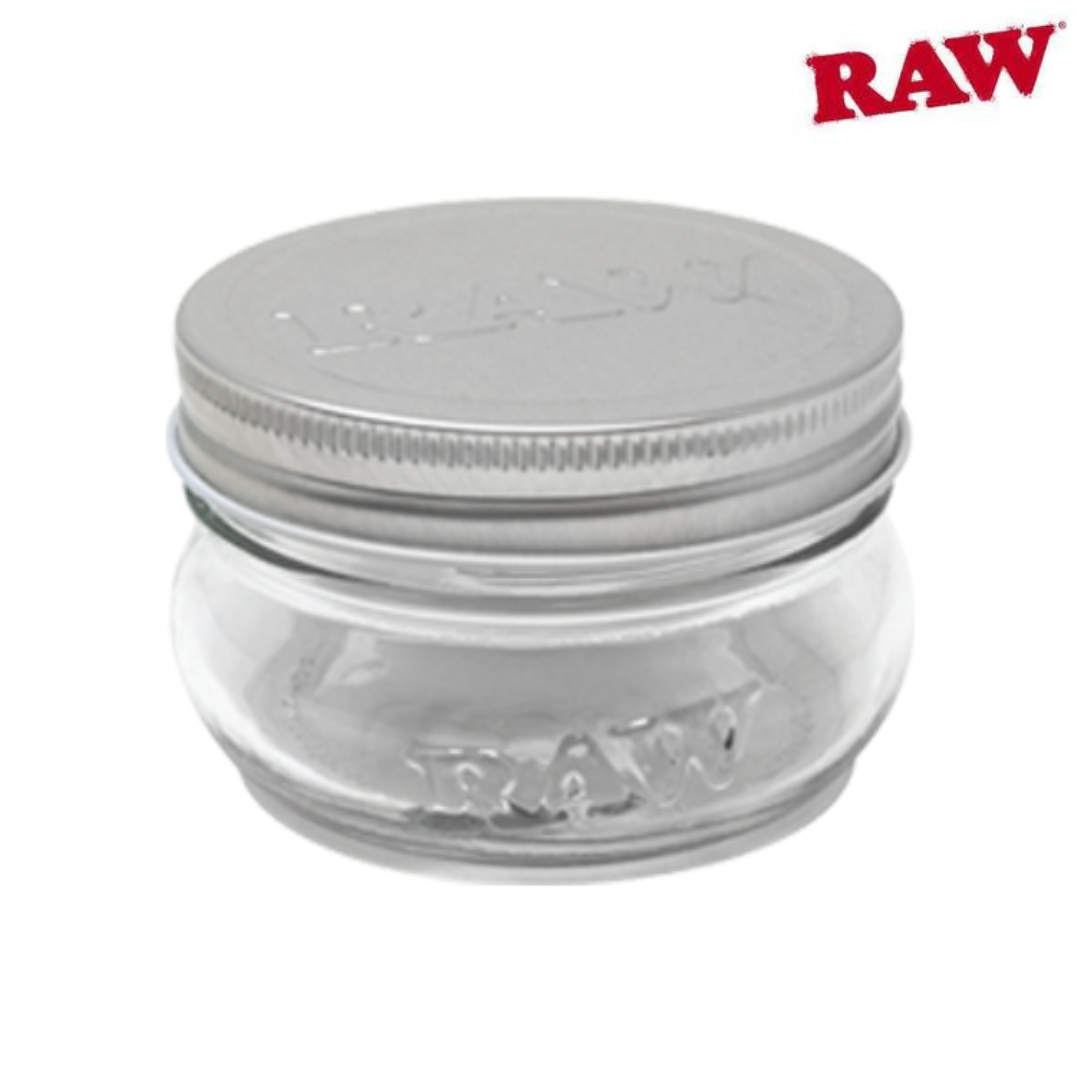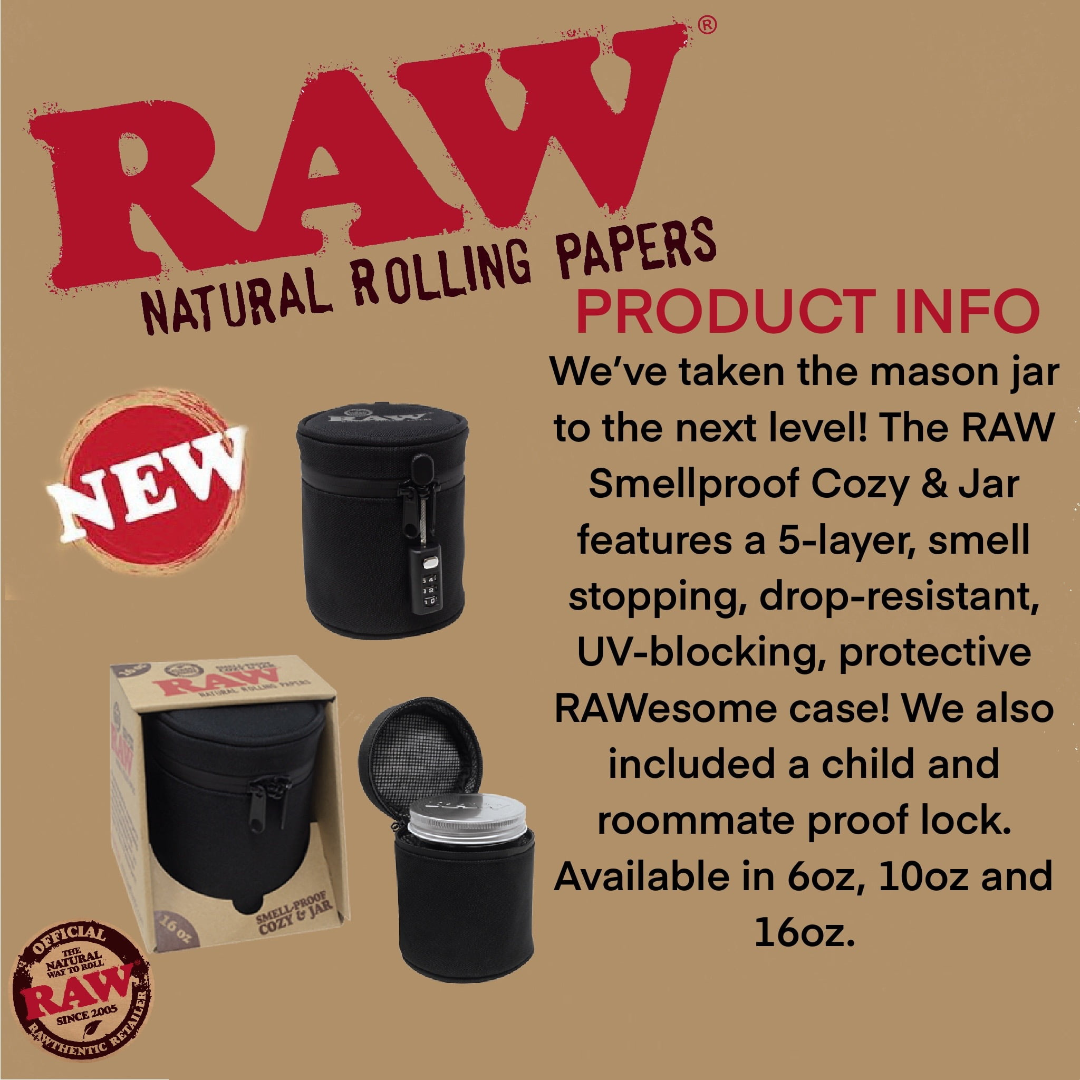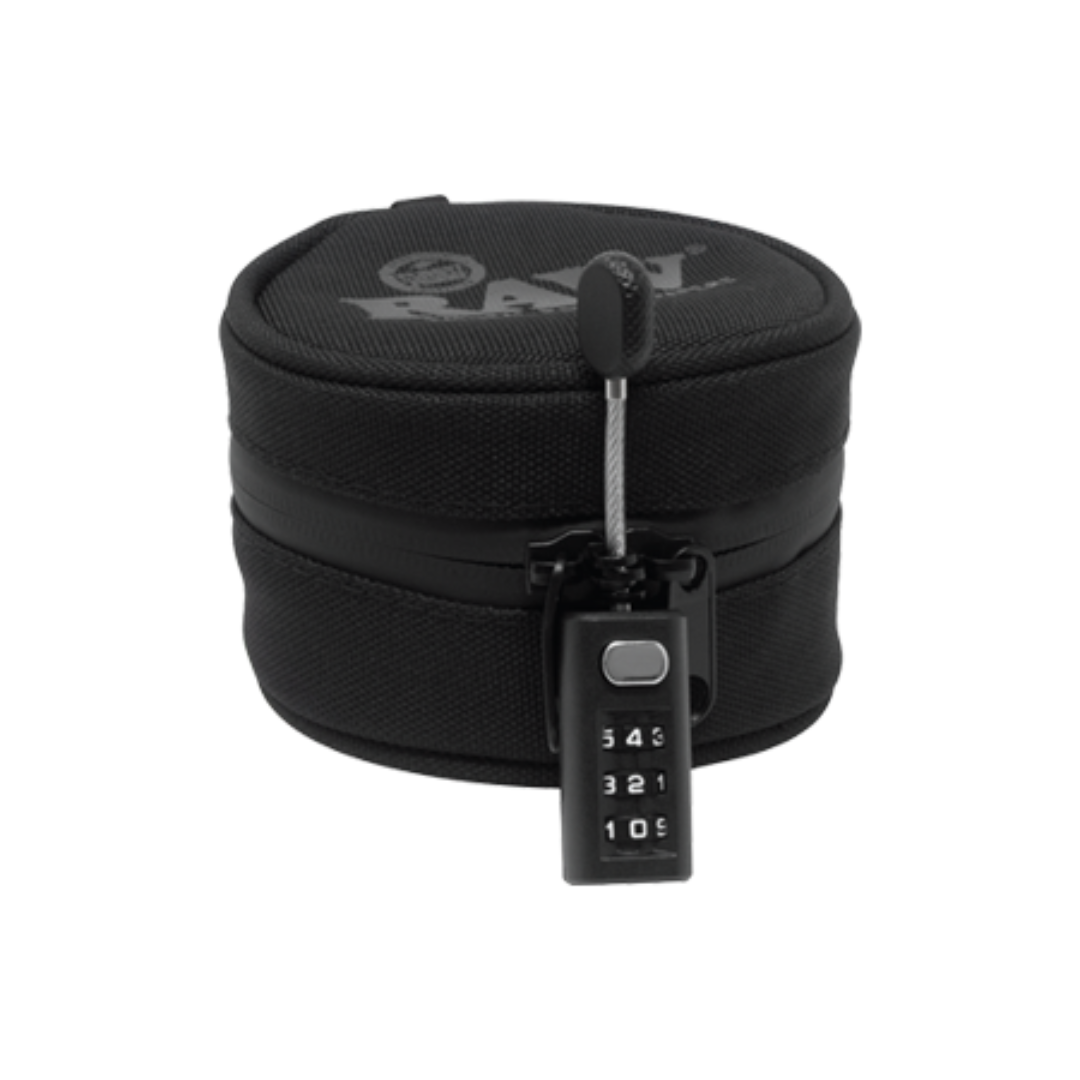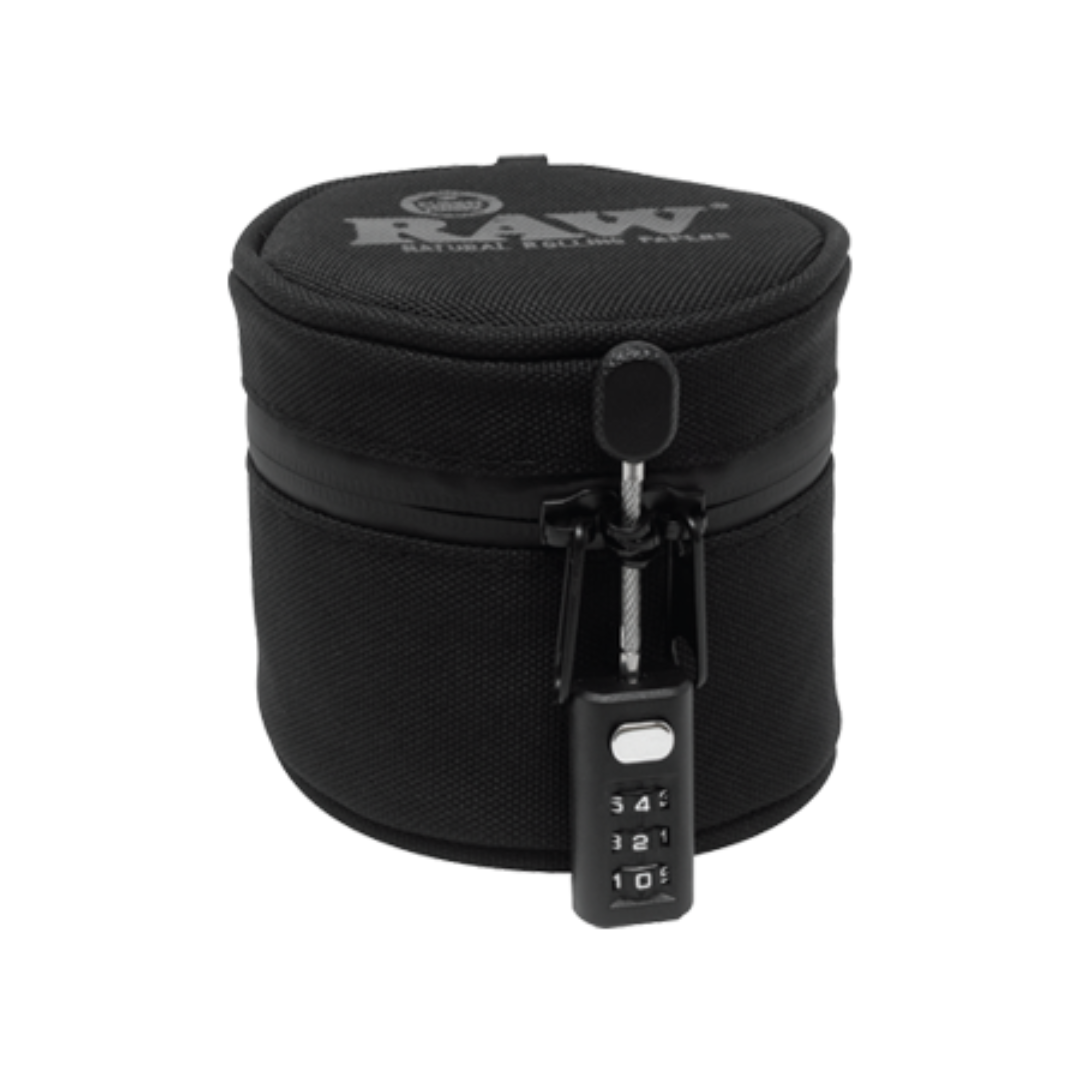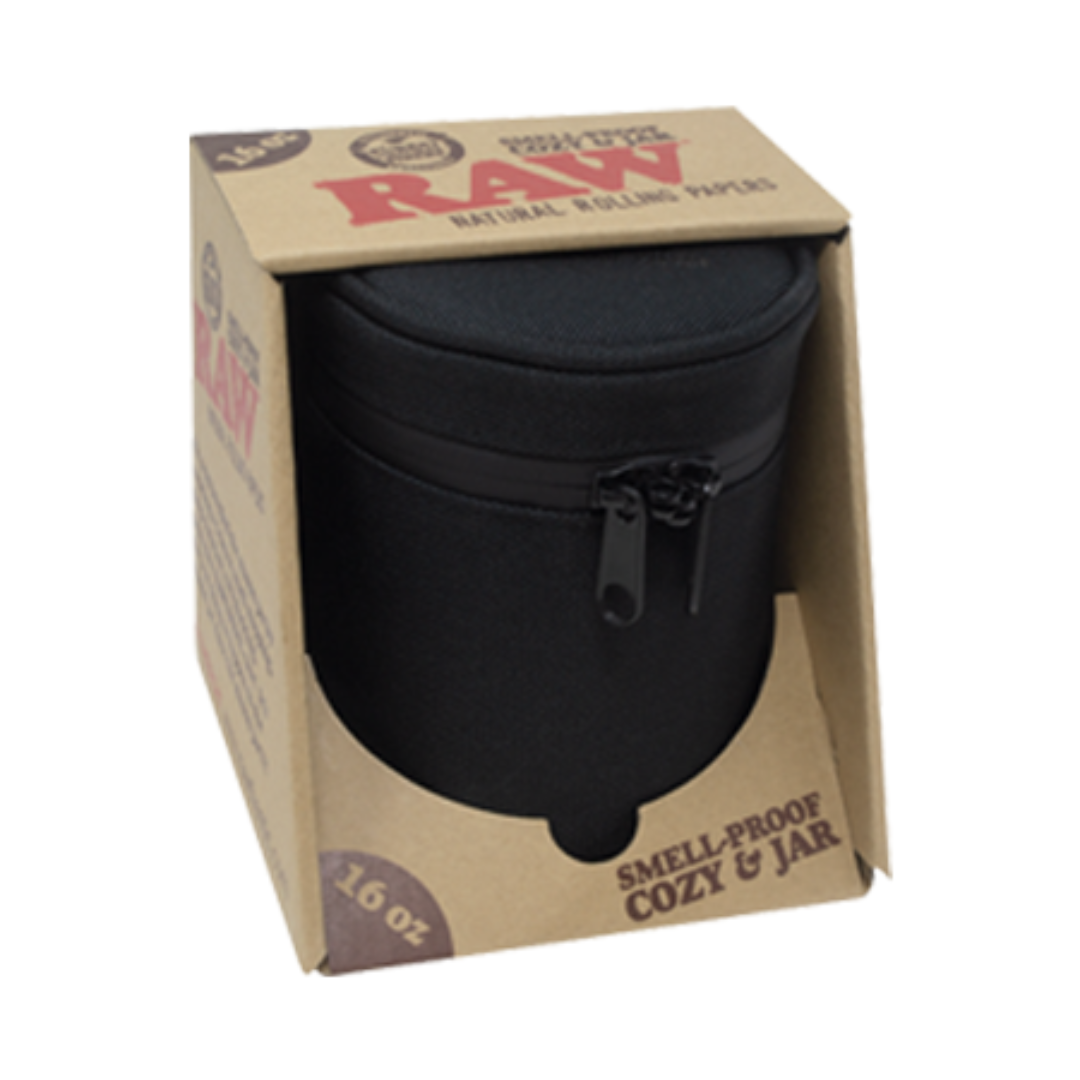 RAW Mason Jar in Protective Case
PRODUCT DETAILS:
Set: Includes one glass Mason jar and one protective case
Material: Durable glass jar and sturdy protective case
Size: Standard Mason jar size
Brand: RAW
Usage: Store and protect herbs, tobacco, or other smoking materials
Features: Airtight seal for freshness, protection, and discreet storage

PRODUCT DESCRIPTION:
The RAW Mason Jar in Protective Case offers a practical and stylish solution for storing and safeguarding your smoking materials. This set includes a high-quality glass Mason jar and a protective case, combining functionality with protection.

Crafted from durable glass, the Mason jar provides ample storage space for your herbs, tobacco, or other smoking essentials. The airtight seal ensures your materials remain fresh and protected from external elements.

The sturdy protective case adds an extra layer of security, shielding your Mason jar from accidental impacts, drops, or exposure. With its discreet design, you can confidently keep your smoking materials stored safely and privately.

Whether you're at home or on the go, the RAW Mason Jar in Protective Case is a versatile and reliable solution for maintaining the quality of your smoking materials. Experience convenience, durability, and style with this essential accessory from RAW.
You acknowledge and guarantee that by using or buying this product, you have reached the age of 19 years. This offer is intended solely for persons who are 19 years of age or older, and any registration, use or access to the Website/Products/offer by anyone under the age of 19 is unauthorized, unlicensed, and in violation of these General Terms. You agree that the use of the products / Website, including the webshop, is at your sole risk. You agree that all products, including but not limited to bongs, rolling papers, water pipes, glass tubes, and pipes displayed, advertised or sold within the Website are expressly intended for ornamental purposes, collector purposes, or use with legal smoking products or other lawful purposes only. No other use for these items in any way is either intended or condoned by you or our webshop/website.