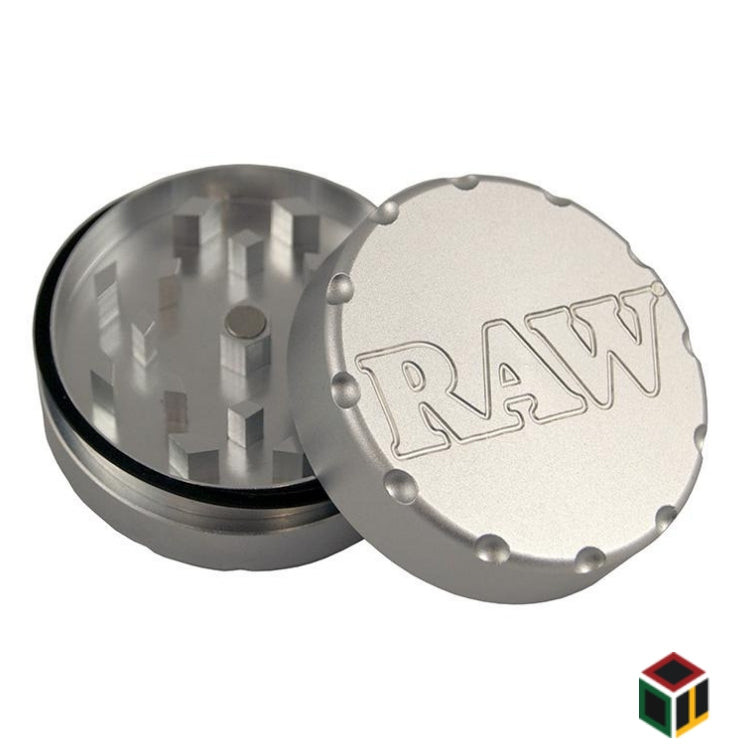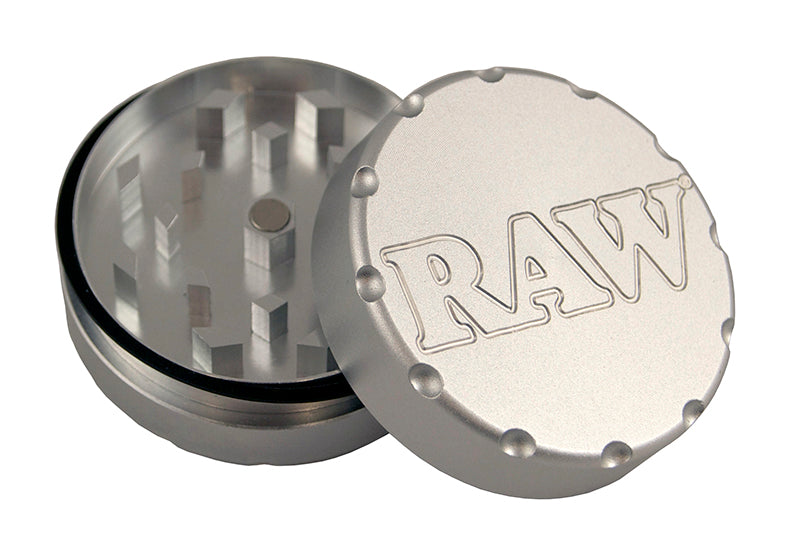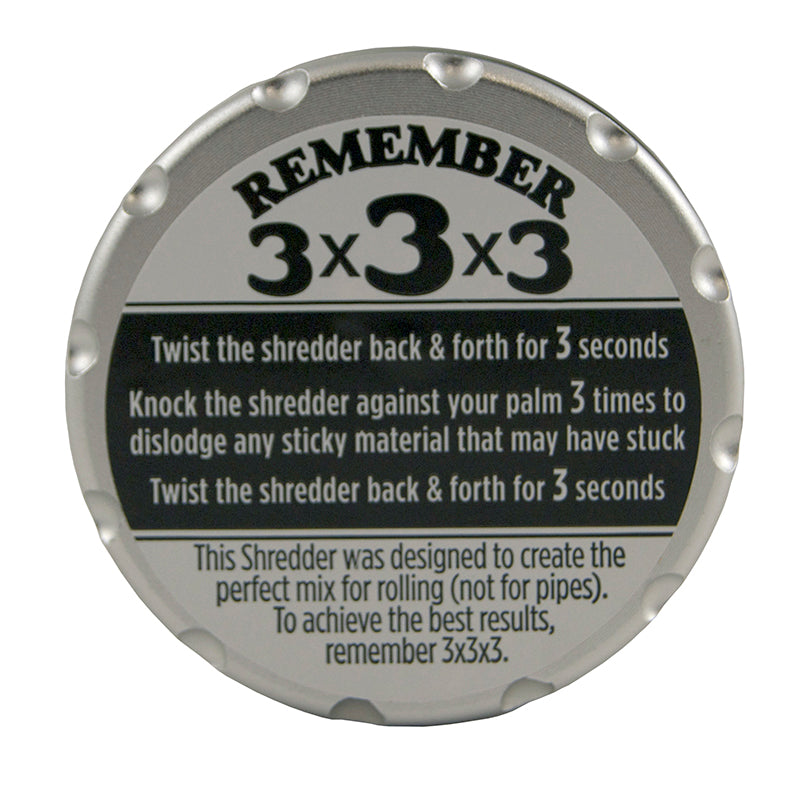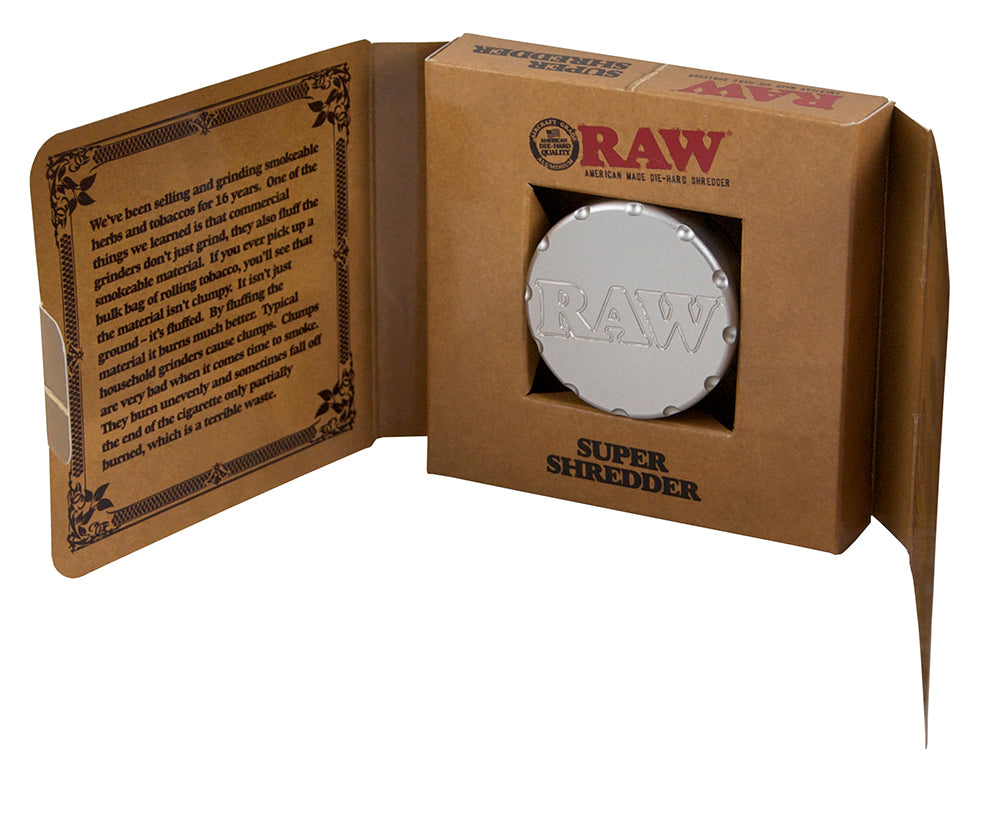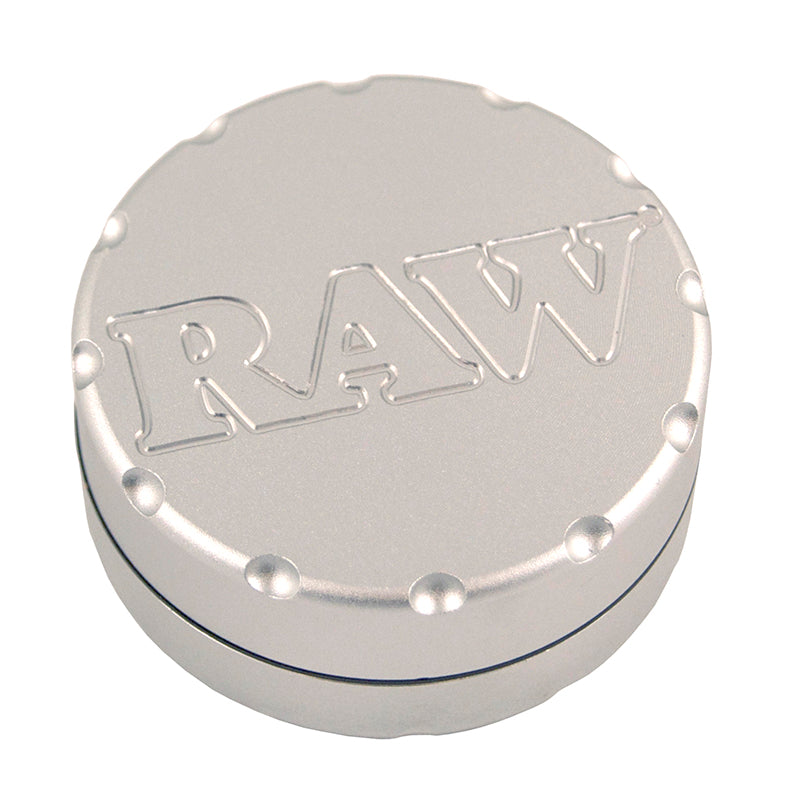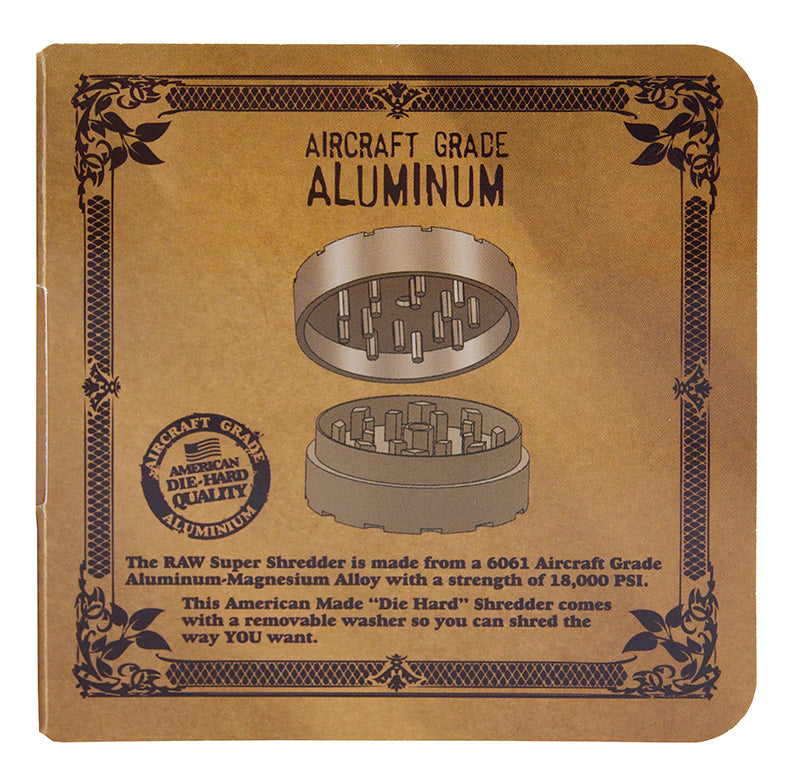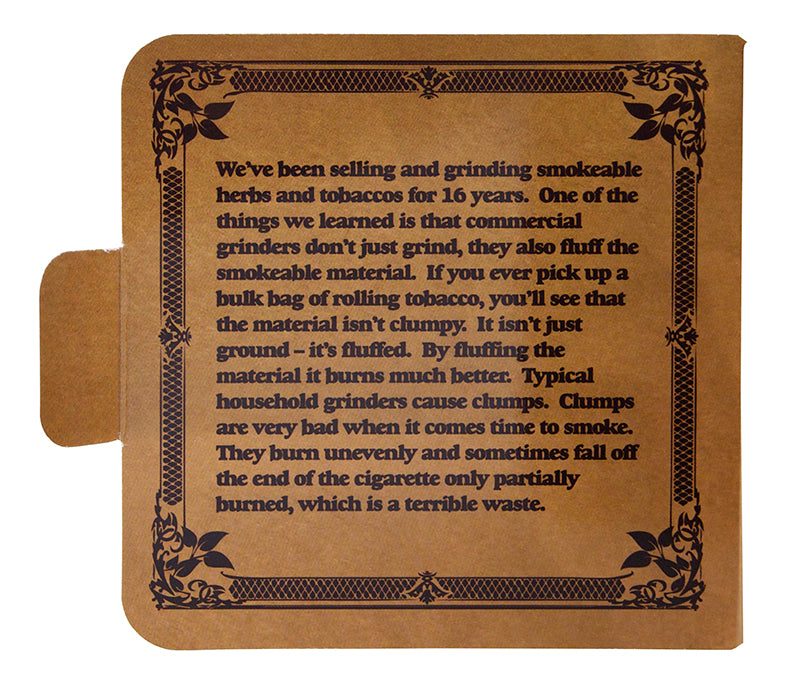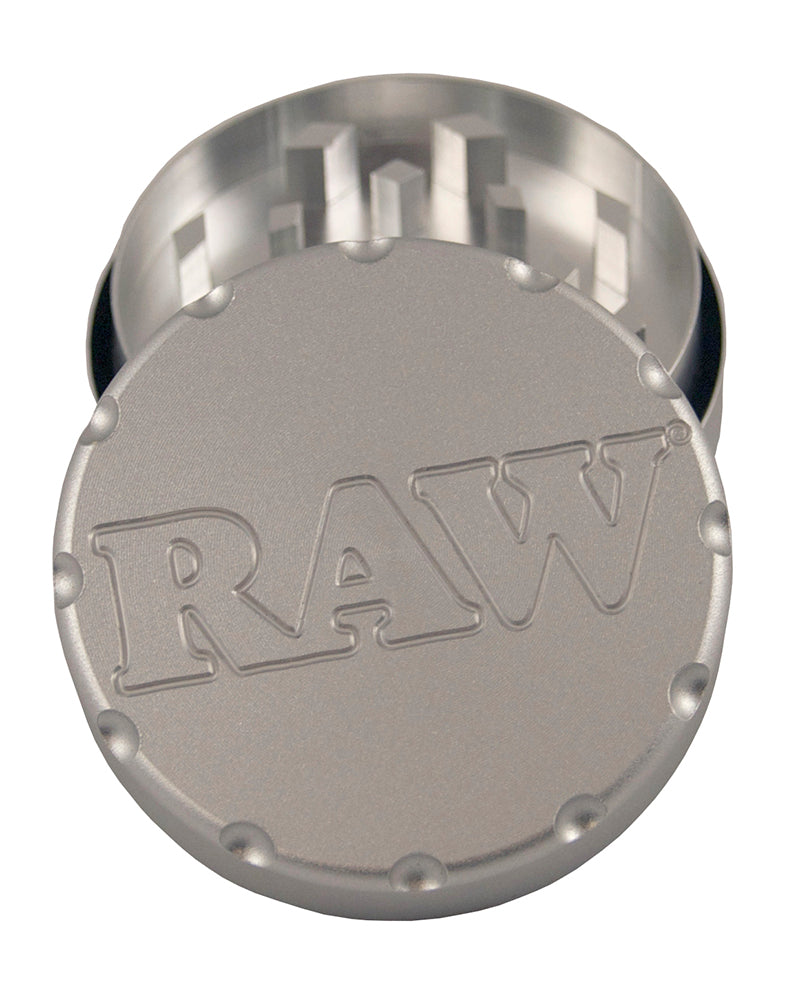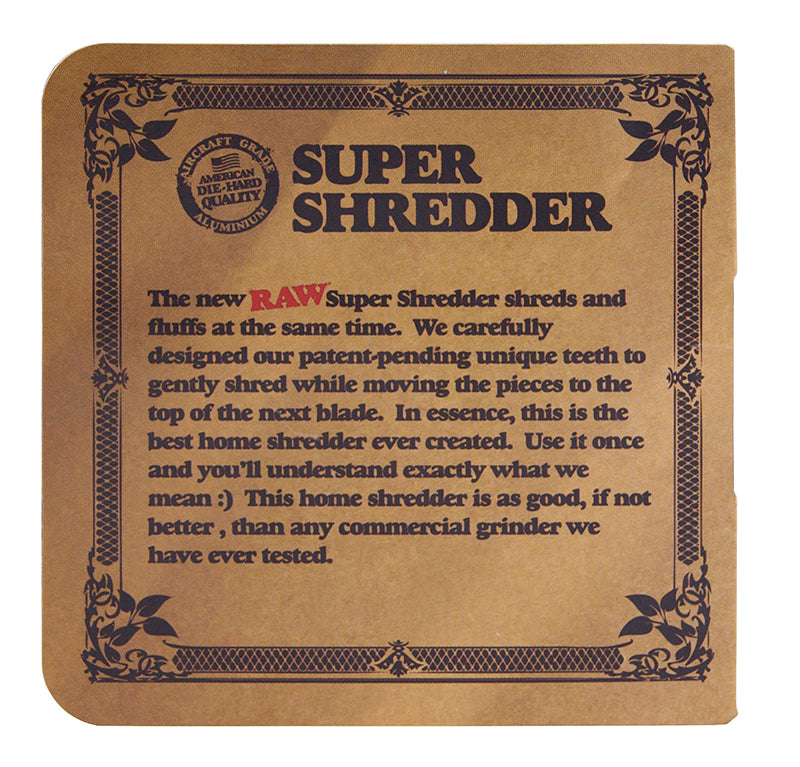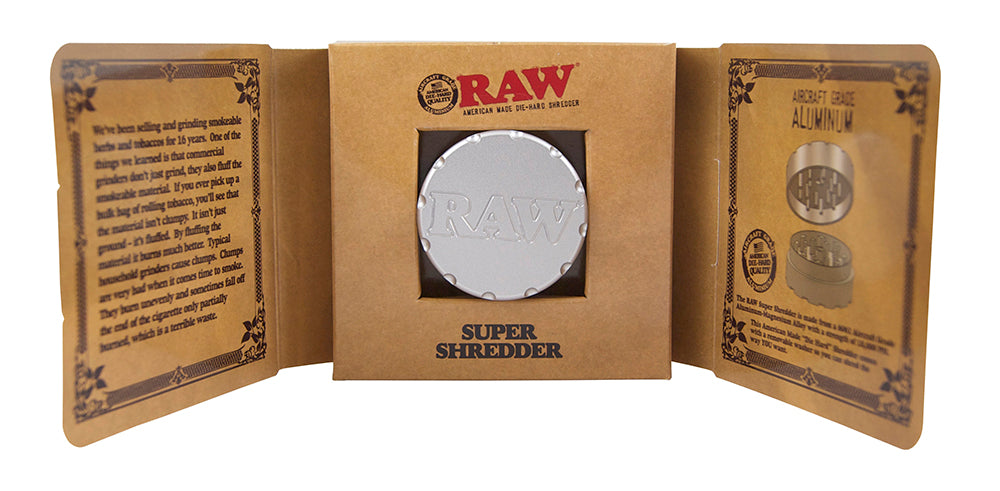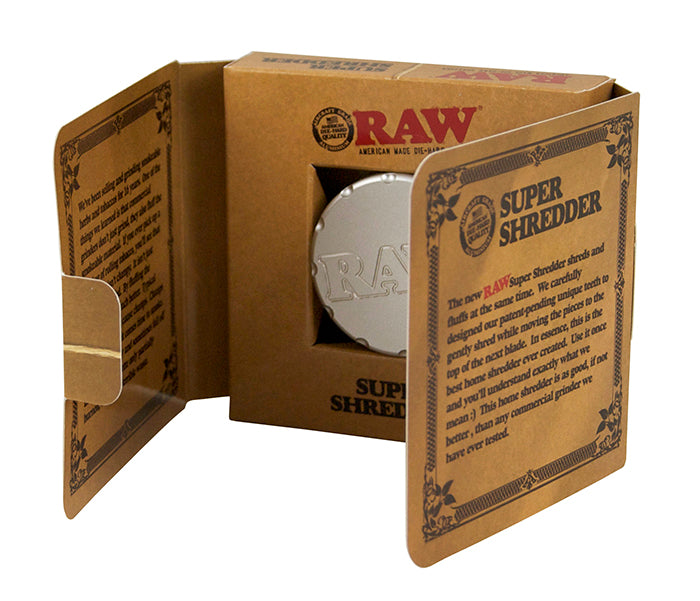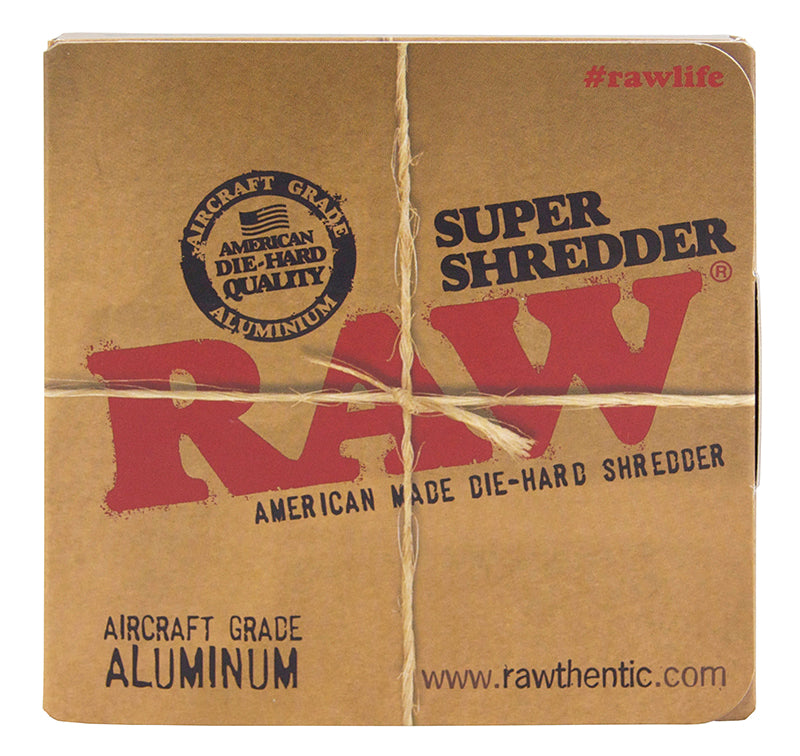 RAW 2 Piece Grinder - Aircraft Grade Aluminium
RAW makes the best papers in the world and we now think they make the best grinders. The all-new, 2 piece Super Shredder Tobacco Grinder is the latest in grinding technology. The grinder's teeth are carefully positioned and designed to fluff while it shreds. What's left is a material with the perfect consistency for rolling up. You'll notice your J's burn slower and better when using the Super Shredder.

Everyone who grows tobacco needs a grinder. There is no other way to make a cigarette out of tobacco! If you're a roll-your-own enthusiast, your grinder is your best friend. RAW has created a convenient way to keep your grinder with you at all times.

The RAW Classic Shredder can easily fit in your pocket. It shreds and fluffs at the same time. The RAW Classic Shredder uses the most well-proven design for its teeth and operation.


Sometimes classic and old school are the best way to ensure the most reliable and efficient cuts, shreds and grinds. A definite must for anyone that grows and rolls their own cigarettes.
You acknowledge and guarantee that by using or buying this product, you have reached the age of 19 years. This offer is intended solely for persons who are 19 years of age or older, and any registration, use or access to the Website/Products/offer by anyone under the age of 19 is unauthorized, unlicensed, and in violation of these General Terms. You agree that the use of the products / Website, including the webshop, is at your sole risk. You agree that all products, including but not limited to bongs, rolling papers, water pipes, glass tubes, and pipes displayed, advertised or sold within the Website are expressly intended for ornamental purposes, collector purposes, or use with legal smoking products or other lawful purposes only. No other use for these items in any way is either intended or condoned by you or our webshop/website.