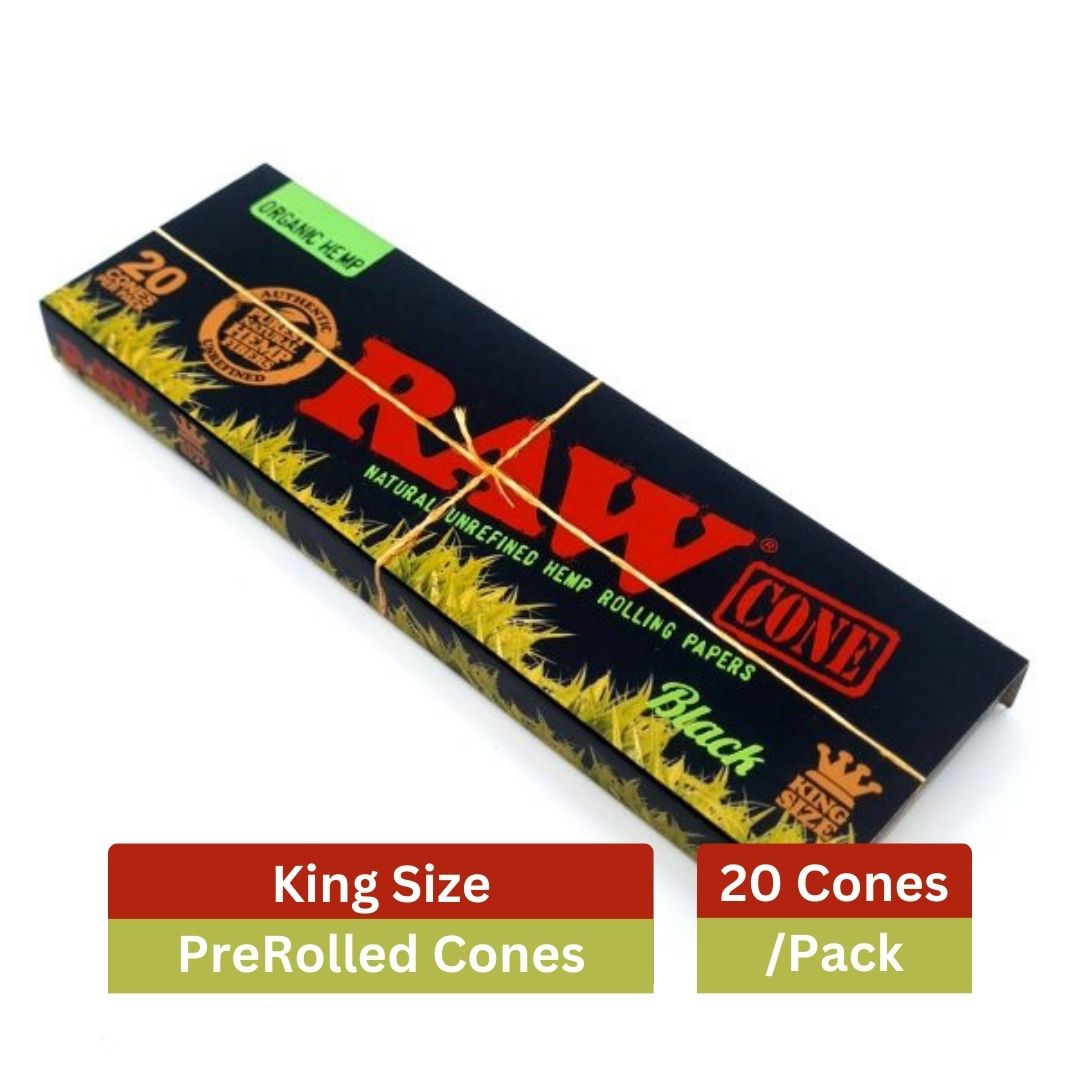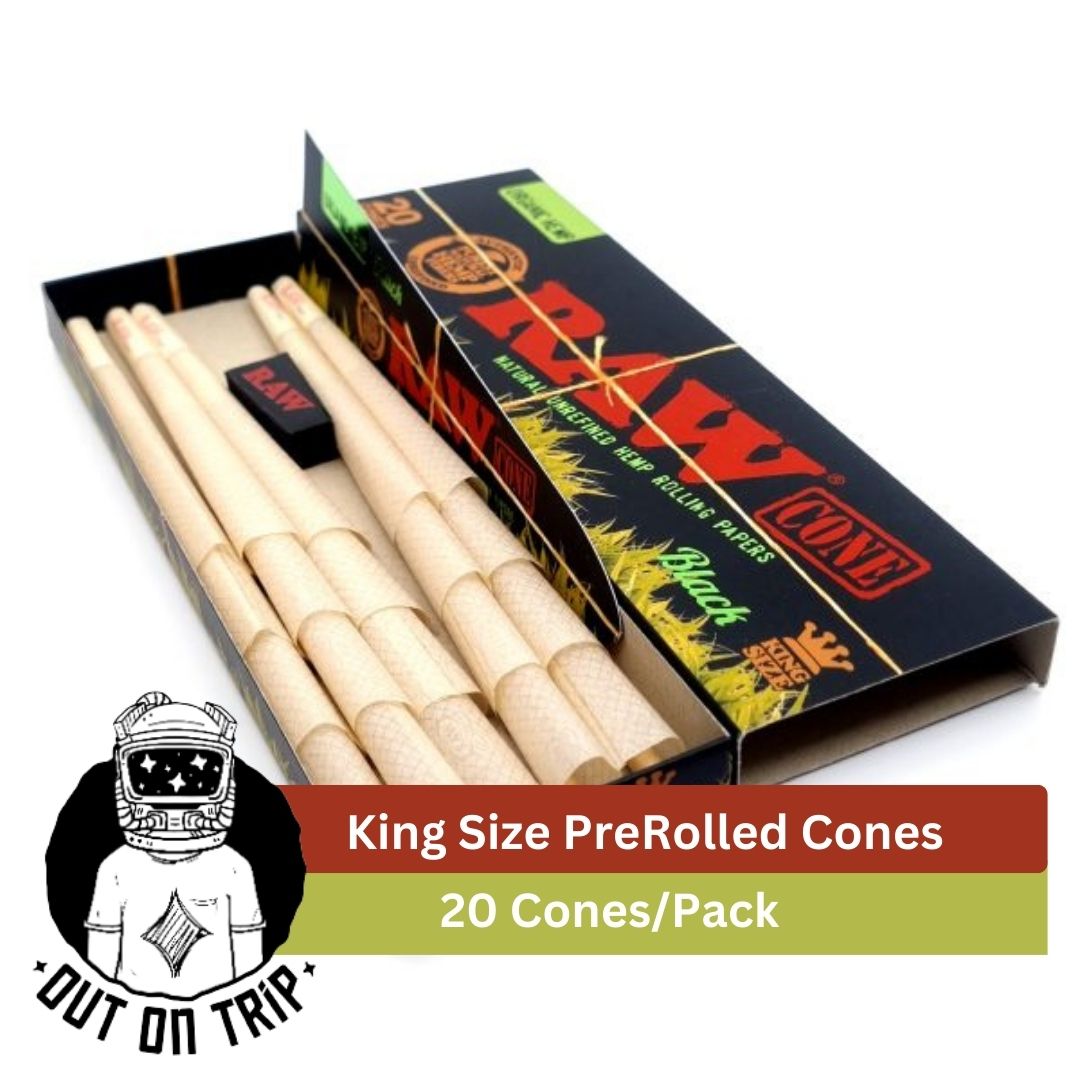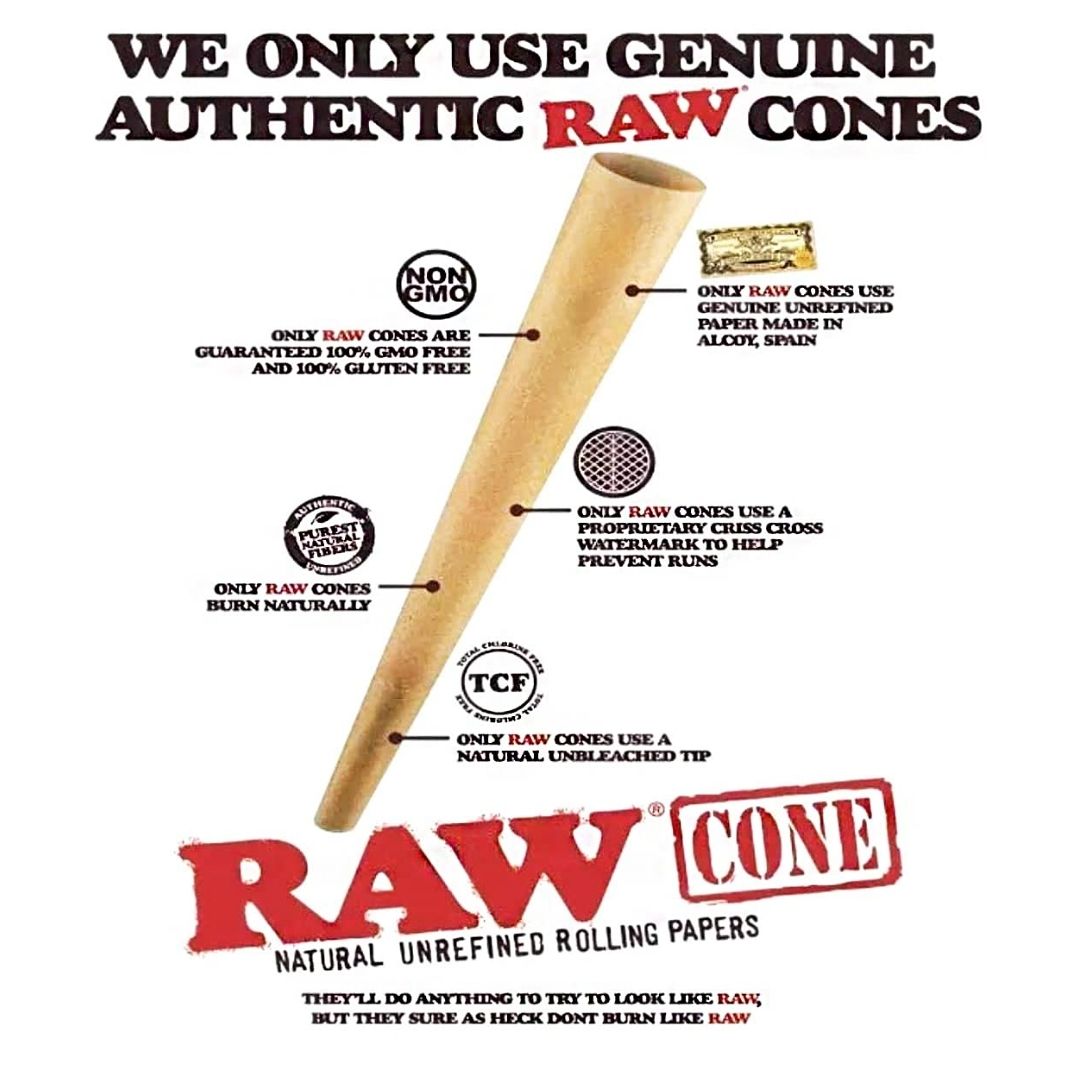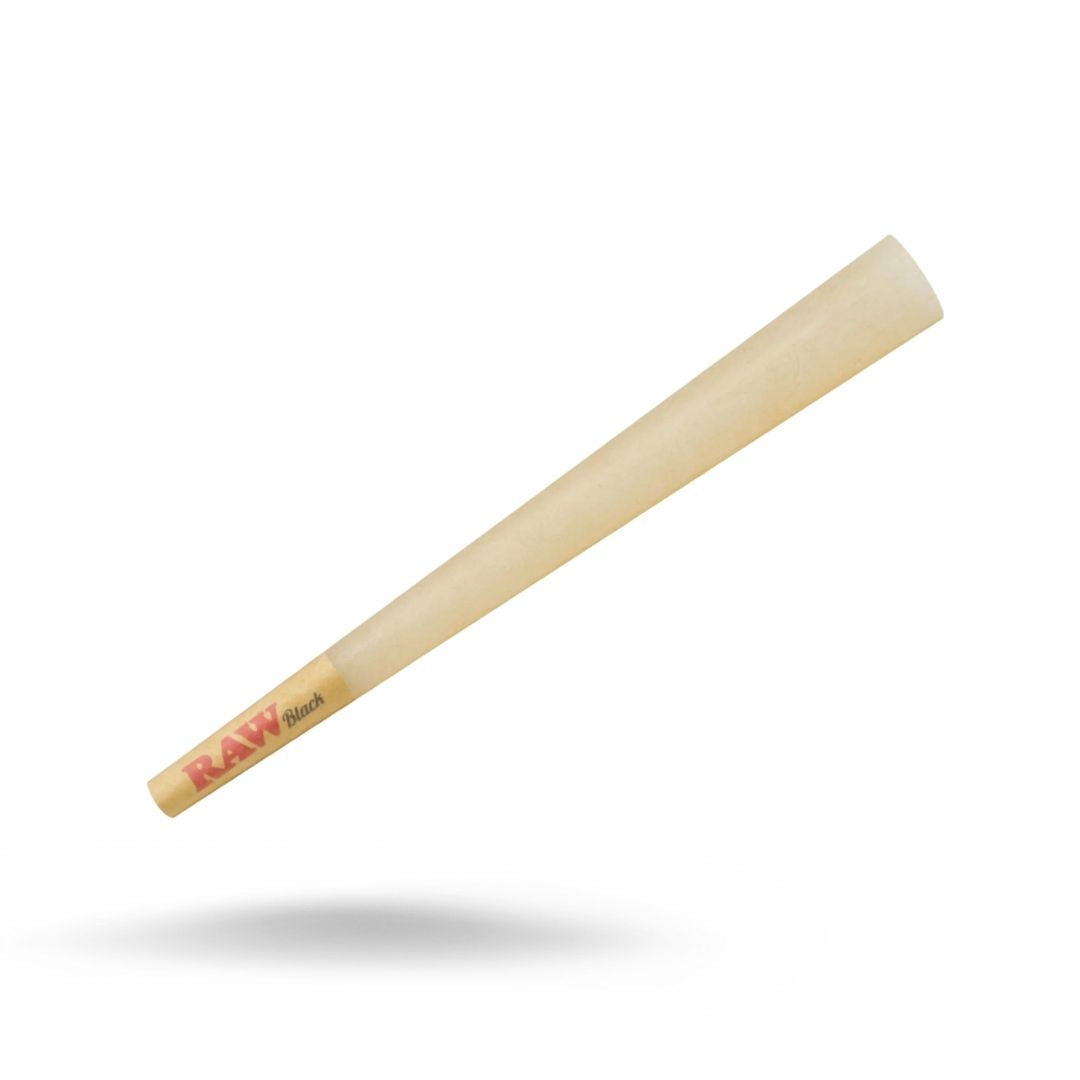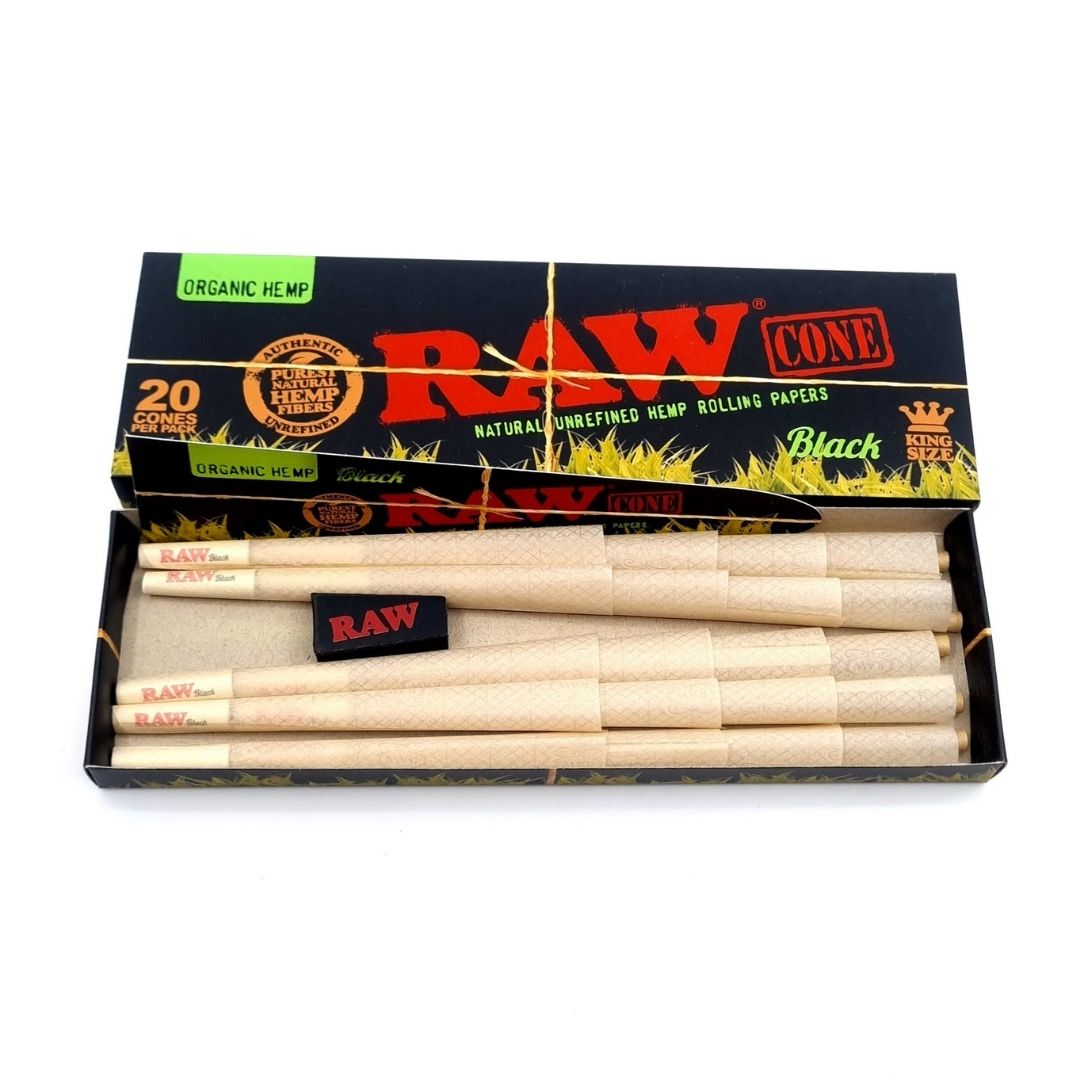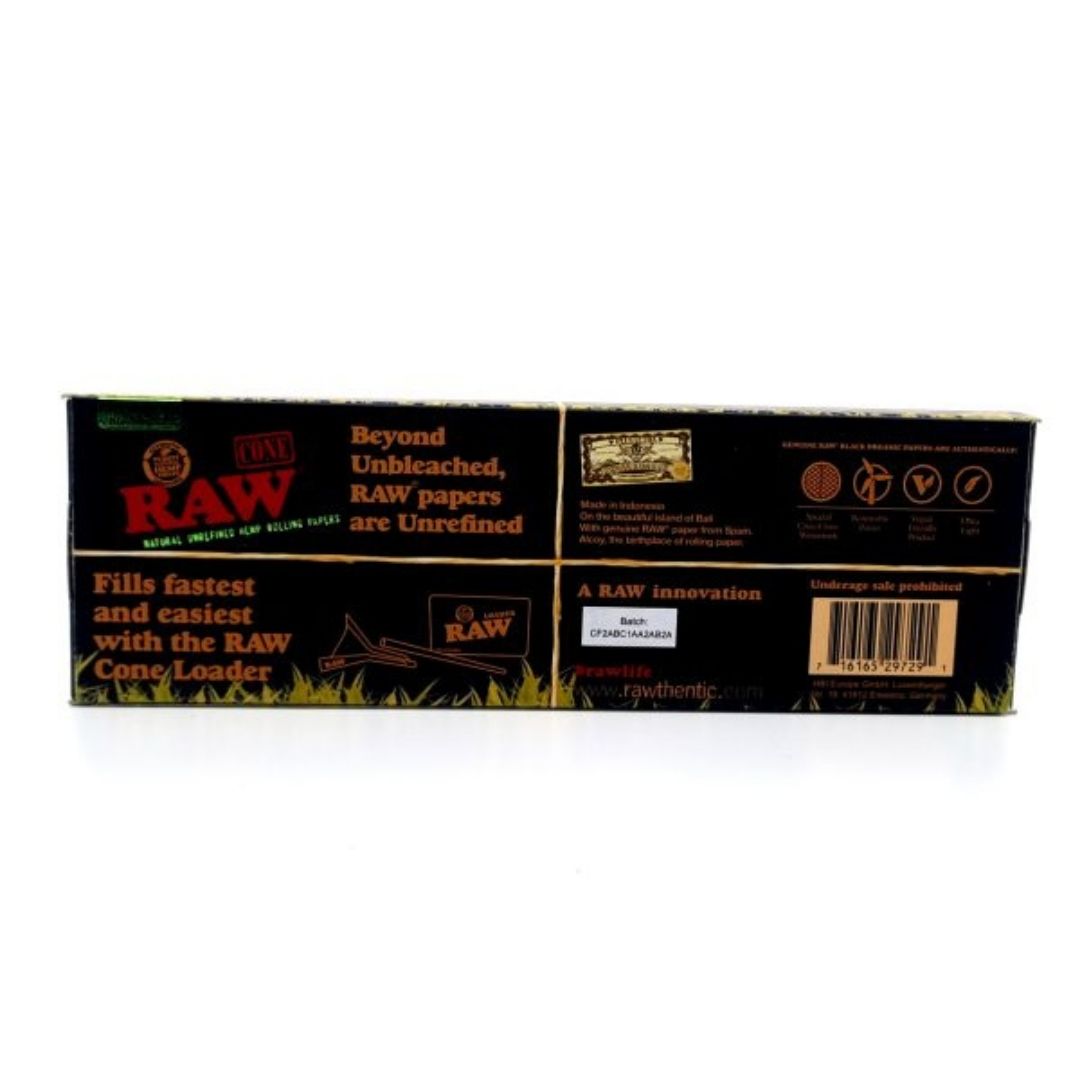 RAW Black Organic Cone King Size - 20 Pre-Rolled Cones
PRODUCT DETAILS:
Quantity: 20 pre-rolled cones per pack
Size: King size
Material: Unbleached, natural, chlorine-free organic paper with a sleek black finish
Filter: Included in each cone
Brand: RAW
Usage: Ready-to-fill pre-rolled cones for a convenient smoking experience
Organic Certification: Made from organic and sustainably sourced materials
Compatibility: Suitable for use with various smoking materials

PRODUCT DESCRIPTION:
Elevate your smoking ritual with the purity of RAW Black Organic Cone King Size - 20 Pre-Rolled Cones. Each pack contains 20 meticulously crafted pre-rolled cones, offering a premium and environmentally conscious smoking experience.

These king size cones are a testament to RAW's commitment to quality and sustainability. Made from unbleached, natural, and chlorine-free organic paper, the RAW Black Organic Cones feature a sleek black finish that adds a touch of elegance to your smoke sessions.

Each cone includes a filter, ensuring a smooth draw and an even burn. With the convenience of ready-to-fill pre-rolled cones, you can fully immerse yourself in your smoking materials without the need for rolling.

Experience the authenticity of organic smoking with RAW Black Organic Cone King Size pre-rolled cones. Elevate your smoke sessions with a product that not only offers convenience but also aligns with your commitment to a more natural and sustainable lifestyle.
You acknowledge and guarantee that by using or buying this product, you have reached the age of 19 years. This offer is intended solely for persons who are 19 years of age or older, and any registration, use or access to the Website/Products/offer by anyone under the age of 19 is unauthorized, unlicensed, and in violation of these General Terms. You agree that the use of the products / Website, including the webshop, is at your sole risk. You agree that all products, including but not limited to bongs, rolling papers, water pipes, glass tubes, and pipes displayed, advertised or sold within the Website are expressly intended for ornamental purposes, collector purposes, or use with legal smoking products or other lawful purposes only. No other use for these items in any way is either intended or condoned by you or our webshop/website.