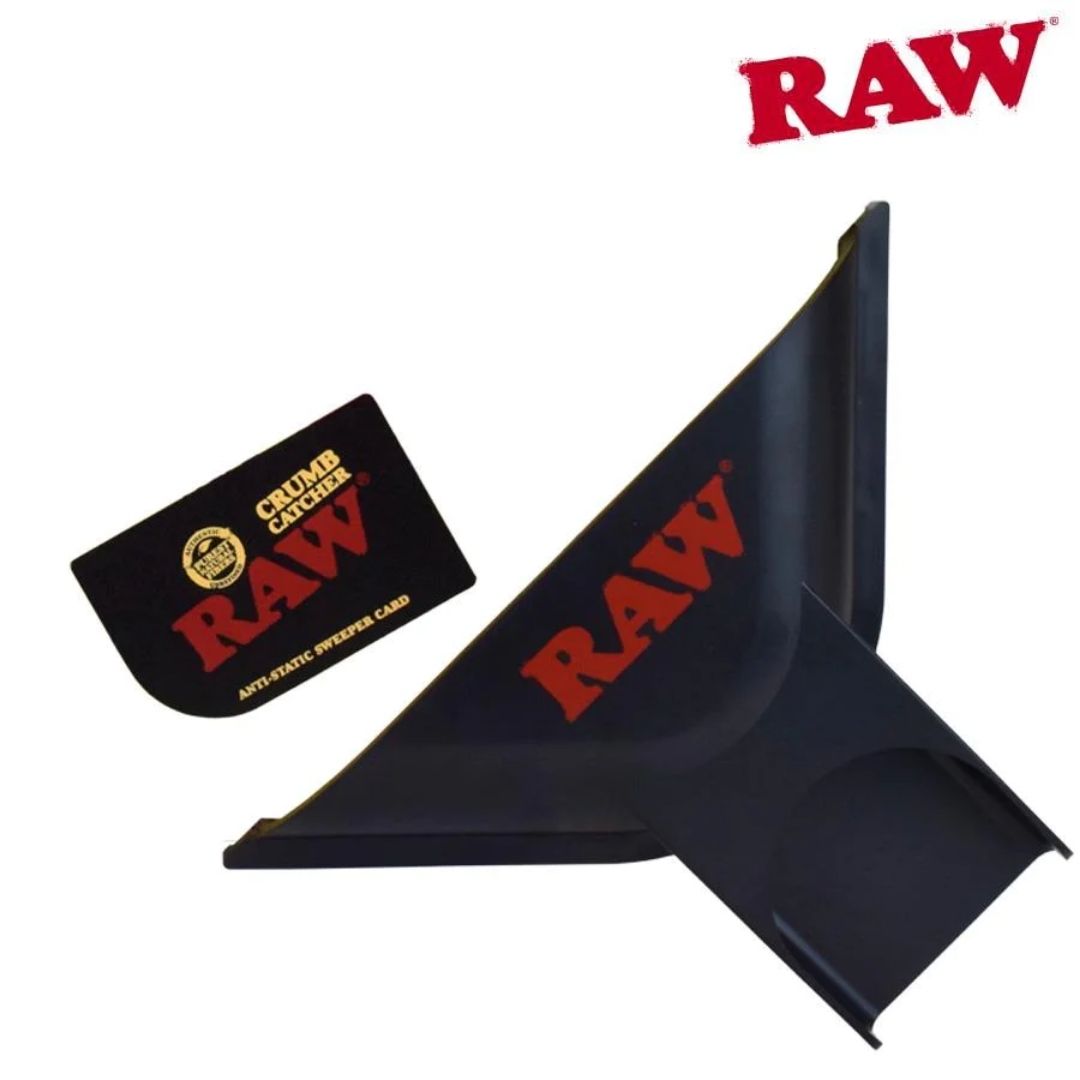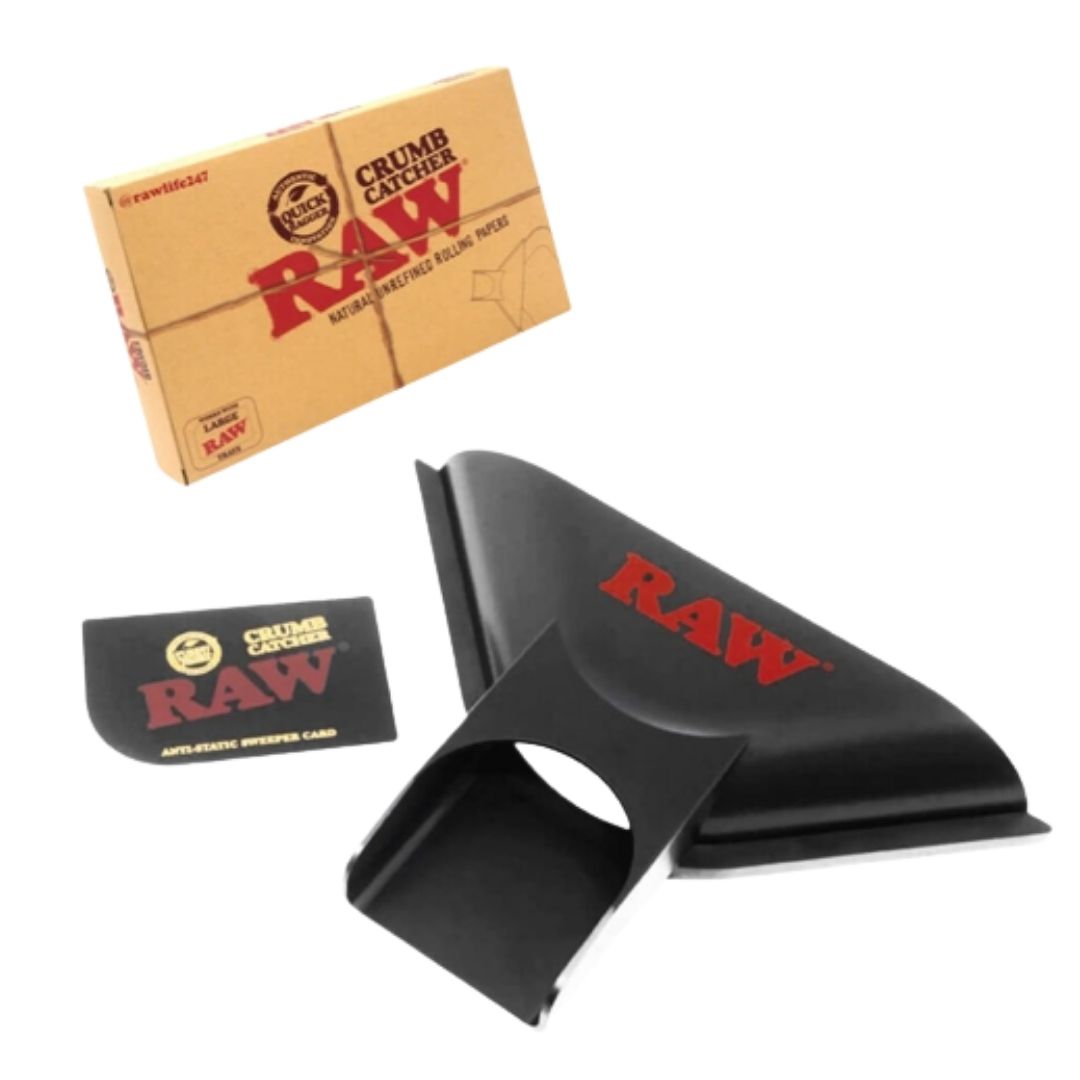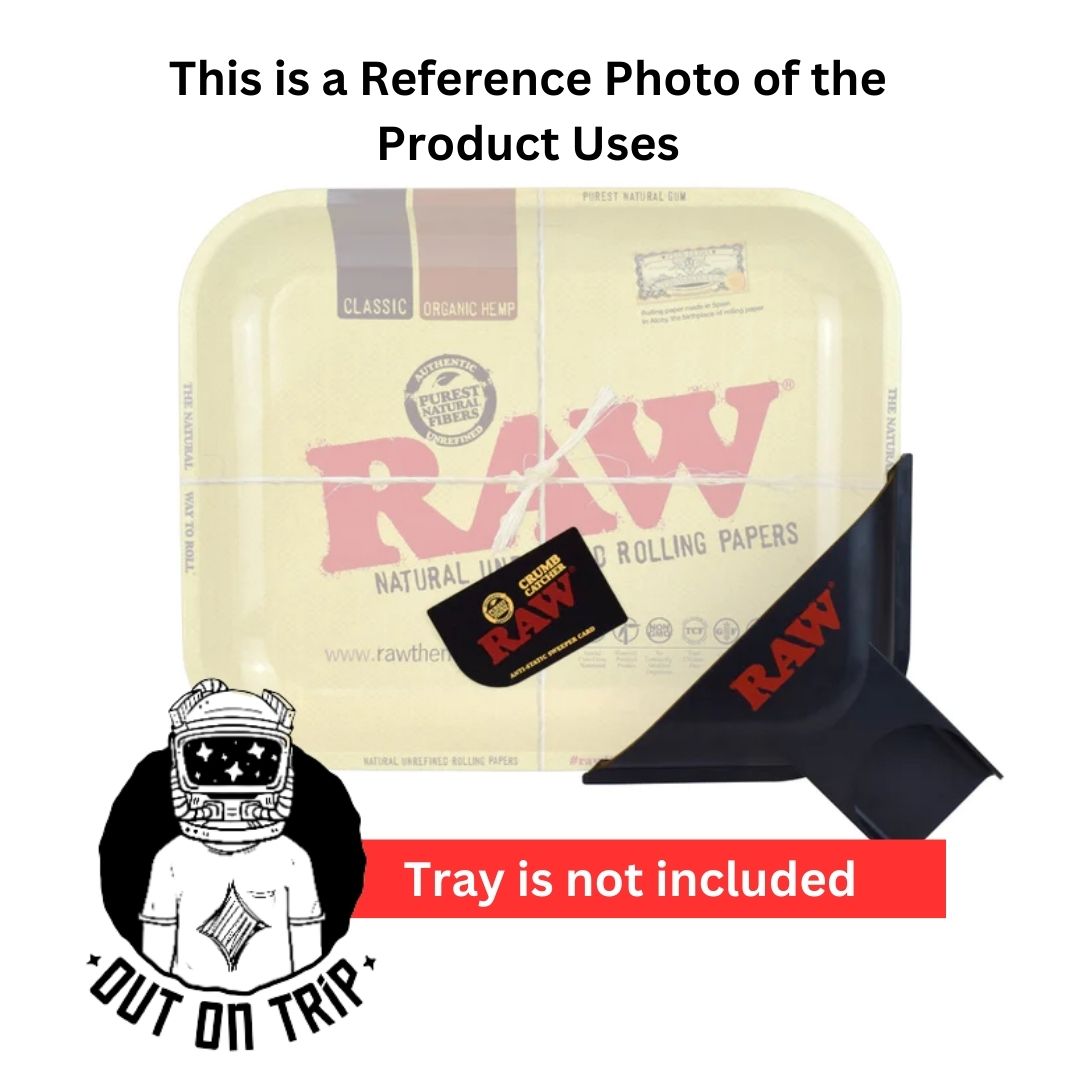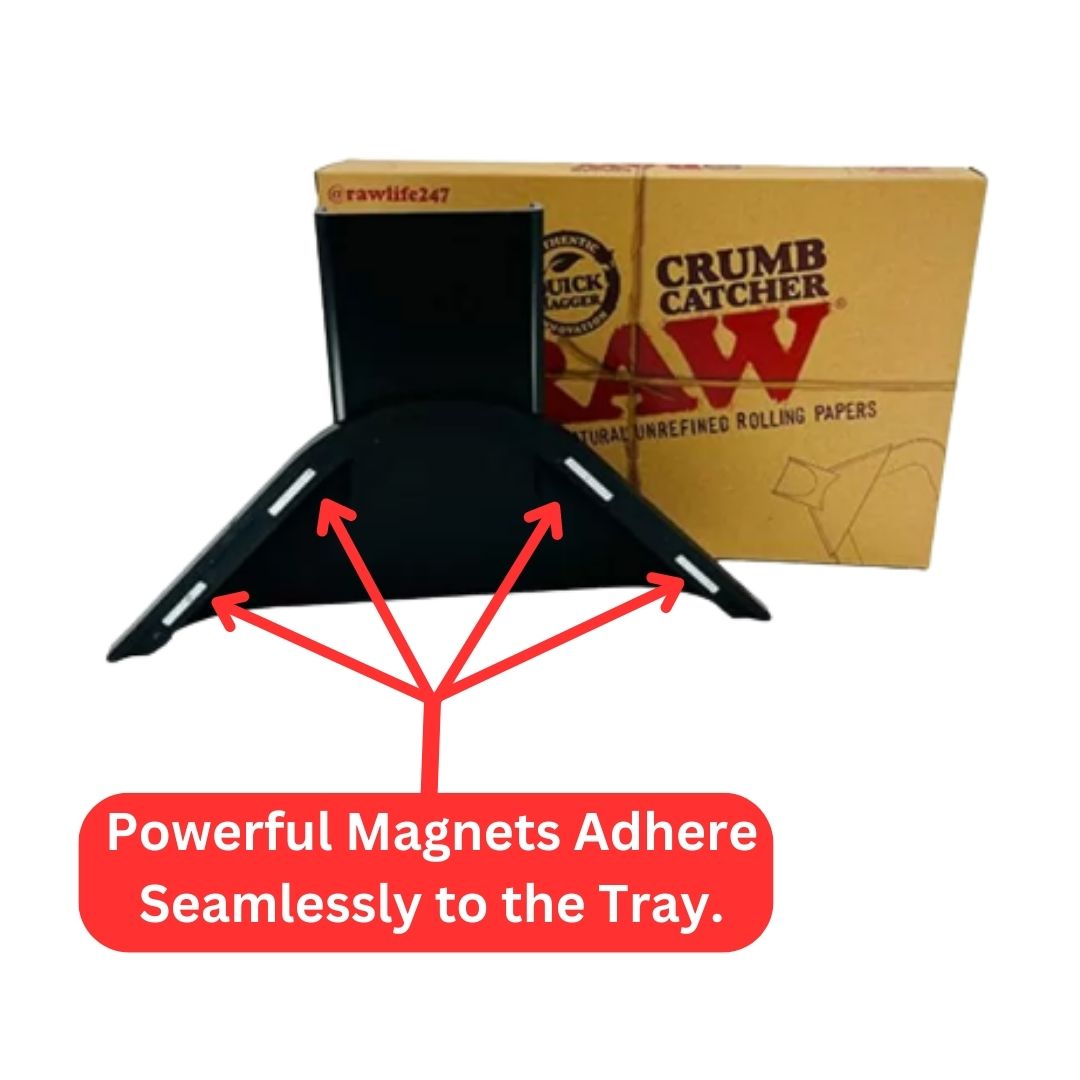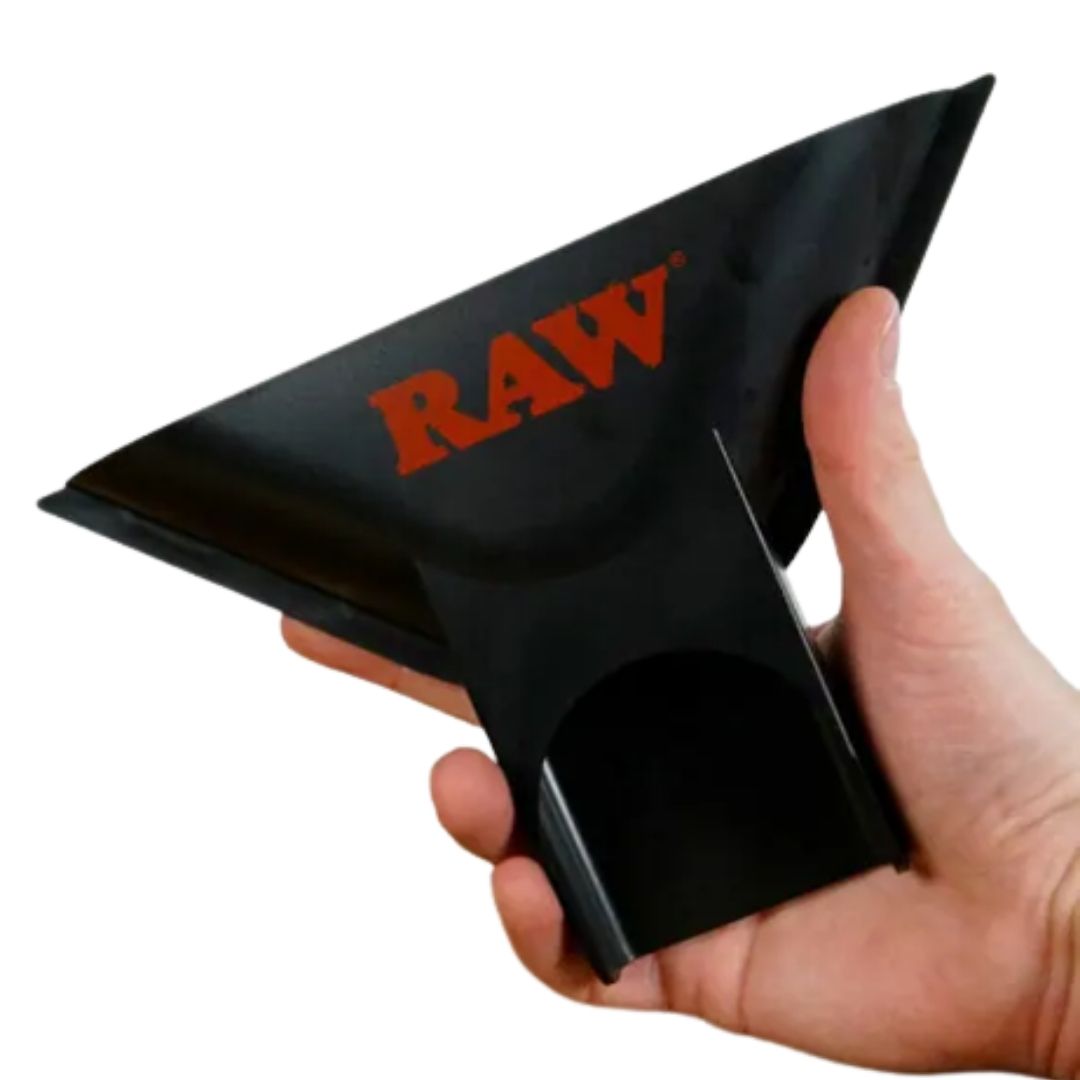 RAW Crumb Catcher Tray Funnel
PRODUCT DETAILS:
Fitting - Pefect for Medium Trays
Function: Convenient crumb catcher and funnel combo
Material: High-quality, durable plastic construction
Dimensions: Approximately 14 cm in length, 22 cm in width, and 2.4 cm in height.
Brand: RAW
Usage: Designed to catch crumbs and spillage while filling cones or rolling papers
Compatibility: Suitable for use with RAW rolling papers, cones, and other similar products

PRODUCT DESCRIPTION:
Simplify your rolling experience with the RAW Crumb Catcher Tray Funnel. This ingenious accessory combines the benefits of a crumb catcher and a funnel, making it easier than ever to fill your cones or rolling papers without mess or waste.

Crafted from high-quality, durable plastic, the RAW Crumb Catcher Tray Funnel is designed to catch any stray crumbs or spillage that may occur while loading your smoking materials. This not only keeps your workspace clean but also ensures that you make the most of your smoking essentials.

The funnel shape provides a smooth and controlled flow for your smoking materials, making the filling process quick and efficient. Whether you're an experienced roller or just starting out, this RAW accessory is a game-changer in simplifying your smoking ritual.

Elevate your smoke sessions with the RAW Crumb Catcher Tray Funnel, and enjoy the convenience and precision it brings to your rolling routine. Compatible with RAW rolling papers, cones, and similar products, this accessory is an essential addition to any smoker's toolkit.
You acknowledge and guarantee that by using or buying this product, you have reached the age of 19 years. This offer is intended solely for persons who are 19 years of age or older, and any registration, use or access to the Website/Products/offer by anyone under the age of 19 is unauthorized, unlicensed, and in violation of these General Terms. You agree that the use of the products / Website, including the webshop, is at your sole risk. You agree that all products, including but not limited to bongs, rolling papers, water pipes, glass tubes, and pipes displayed, advertised or sold within the Website are expressly intended for ornamental purposes, collector purposes, or use with legal smoking products or other lawful purposes only. No other use for these items in any way is either intended or condoned by you or our webshop/website.