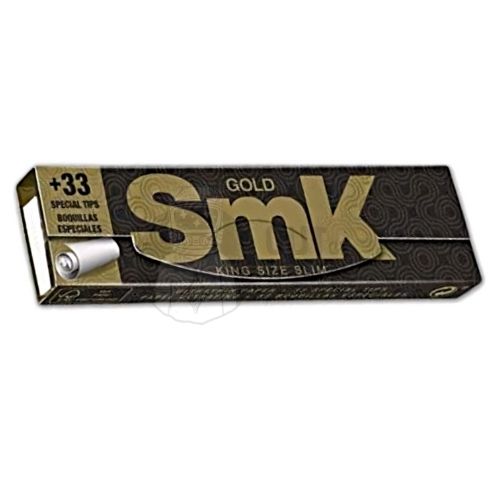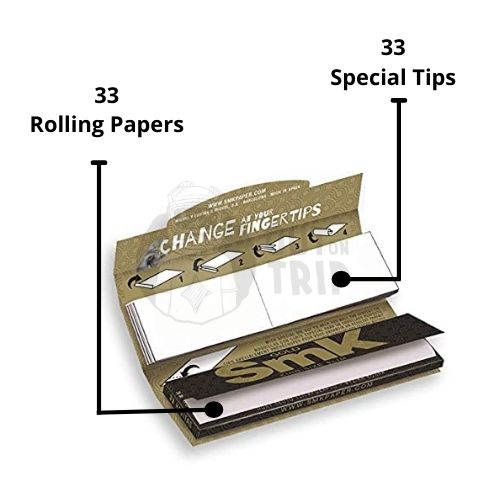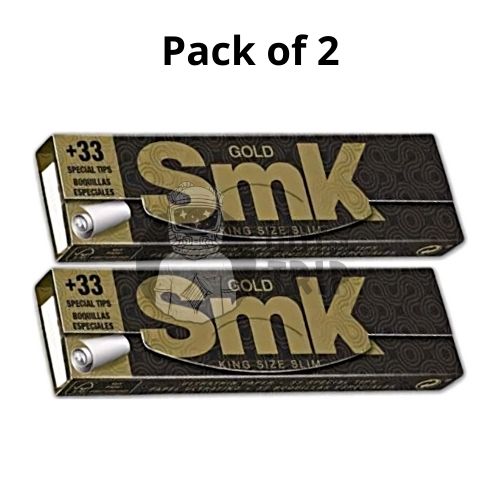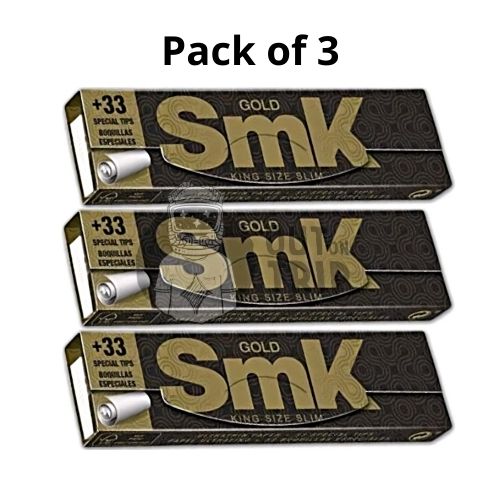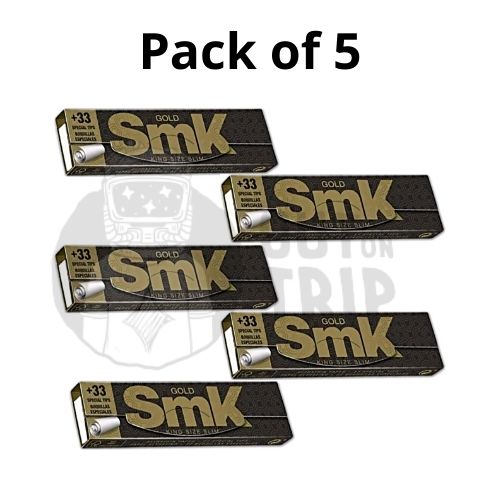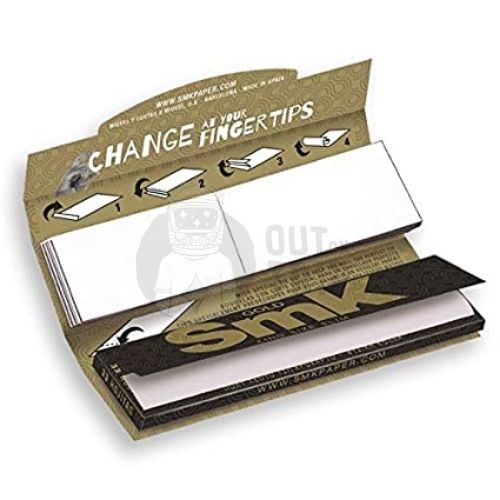 SMK GOLD King Size Slim Connoisseur - 33 King Size Slim Papers + 33 Special Tips
Description
Manufactured by the famous Smoking brand, these SMK Gold papers are made to the same high-quality standards.
SMK Gold King Size Slim Rolling Paper with Roach Tips Connoisseur
33 SMK Gold King Size Slim Papers + 33 Special Tips in Each Booklet
High Quality
Ultra-Thin
Lightweight Paper - SMK Gold King Size Slim
Minimal Paper
Minimal Ash
No Influence on Taste
SMK Gold King Size Slim Leaf: 110mm x 44mm / 13 g/m²
You acknowledge and guarantee that by using or buying this product, you have reached the age of 19 years. This offer is intended solely for persons who are 19 years of age or older, and any registration, use or access to the Website/Products/offer by anyone under the age of 19 is unauthorized, unlicensed, and in violation of these General Terms. You agree that the use of the products / Website, including the webshop, is at your sole risk. You agree that all products, including but not limited to bongs, rolling papers, water pipes, glass tubes, and pipes displayed, advertised or sold within the Website are expressly intended for ornamental purposes, collector purposes, or use with legal smoking products or other lawful purposes only. No other use for these items in any way is either intended or condoned by you or our webshop/website.