Nesta Robert Marley, more popularly known as Bob Marley, was the man who changed reggae music with his simple but powerful words
One good thing about music, when it hits you, you feel no pain.

Nesta Robert Marley, more popularly known as Bob Marley, was the man who changed reggae music with his simple but powerful words. The web of his intricate yet effortlessly composed music entrapped and captivated all of his listeners, and left them wanting to hear more. The man from the so called the Third World, with just the wealth of his voice and words of love, peace and equality, brought about a different era of music altogether.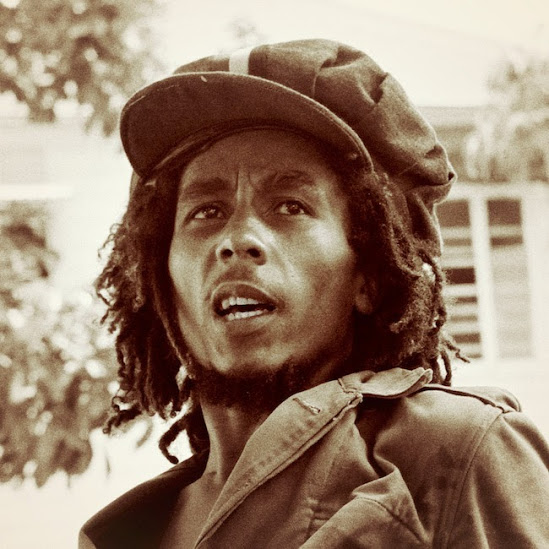 He was born to a black mother and an absentee white father on February 6, 1945, in an obscure village called Nine Miles in Jamaica. His father died when he was merely 10 years old, and at the age of 12, he moved with his mother to Trenchtown, Kingstown. It was here that he would form his first band, along with his childhood friend Neville Livingston or Bunny Wailer as he later came to be known. Their parents married each other, and Bob Marley and Bunny Wailer became official step-brothers as well as bandmates.



Marley had already started recording songs under a local record producer Leslie Kong in 1962. His first song was called Judge Not. But after the release of that song he did not achieve as much success as he did in 1963, when along with Bunny Wailer and Peter Tosh he recorded what would become the first song of The Wailers, called Simmer Down.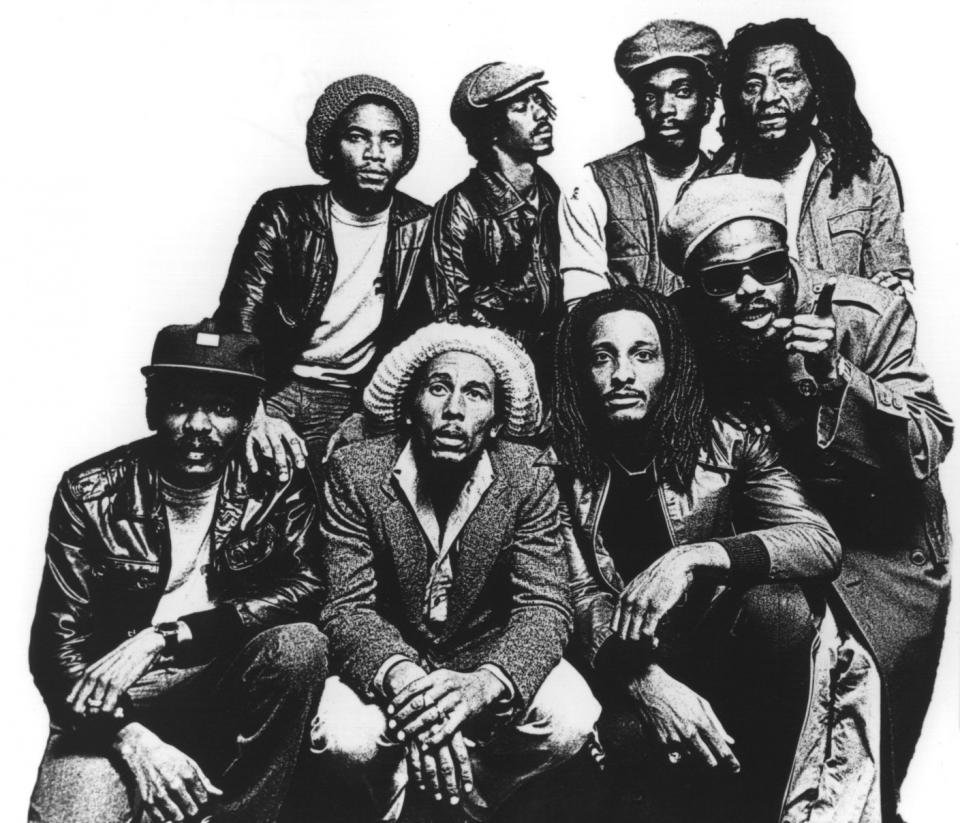 Over the next several years, The Wailers would go on to enjoy moderate success with their singles, recorded under producer Lee Scratch  Perry, and in 1972 they would release the first full length album of reggae music: Catch a Fire.  It was not only The Wailers  first complete album, but the first reggae album ever released, and it forever changed the way that reggae music was packaged and marketed. It has since become one of the most sold reggae albums of all time. This album, supporting tour in the UK and the US brought the band international stardom.

Marley used his music not only as a tool to express himself, but also to speak on the behalf of the people whose voices nobody heard. Catch A Fire , for instance, had several politically charged songs, including Concrete Jungle, a song about urban poverty, and Slave Driver, a song that retrospectively looked at the present through past injustices. The Wailers next album Burnin  included songs like Get Up Stand Up , a blatant call out to everybody who was oppressed, asking them to fight for their place in the world. It also included I Shot the Sheriff , a song with heavy racist undertones: in it, the singer is wanted for having killed the deputy, but he claims he only  shot the sheriff , that too in self-defence.

He would continue writing songs of political dissent and disaffection up until Survival, his second last recorded music album. Being a Rastafarian, his music had strains of religious fervour in them, and in tracks like Exodus  and Jammin  they could be heard at their peak. In fact, in songs like Forever Lovin  Jah and Zion Train, he directly quotes the Bible. His religious and political views often aligned, and one song can be interpreted in either way: Redemption Song, from his final studio album Uprising is often cited as an immensely religious and a deeply political song.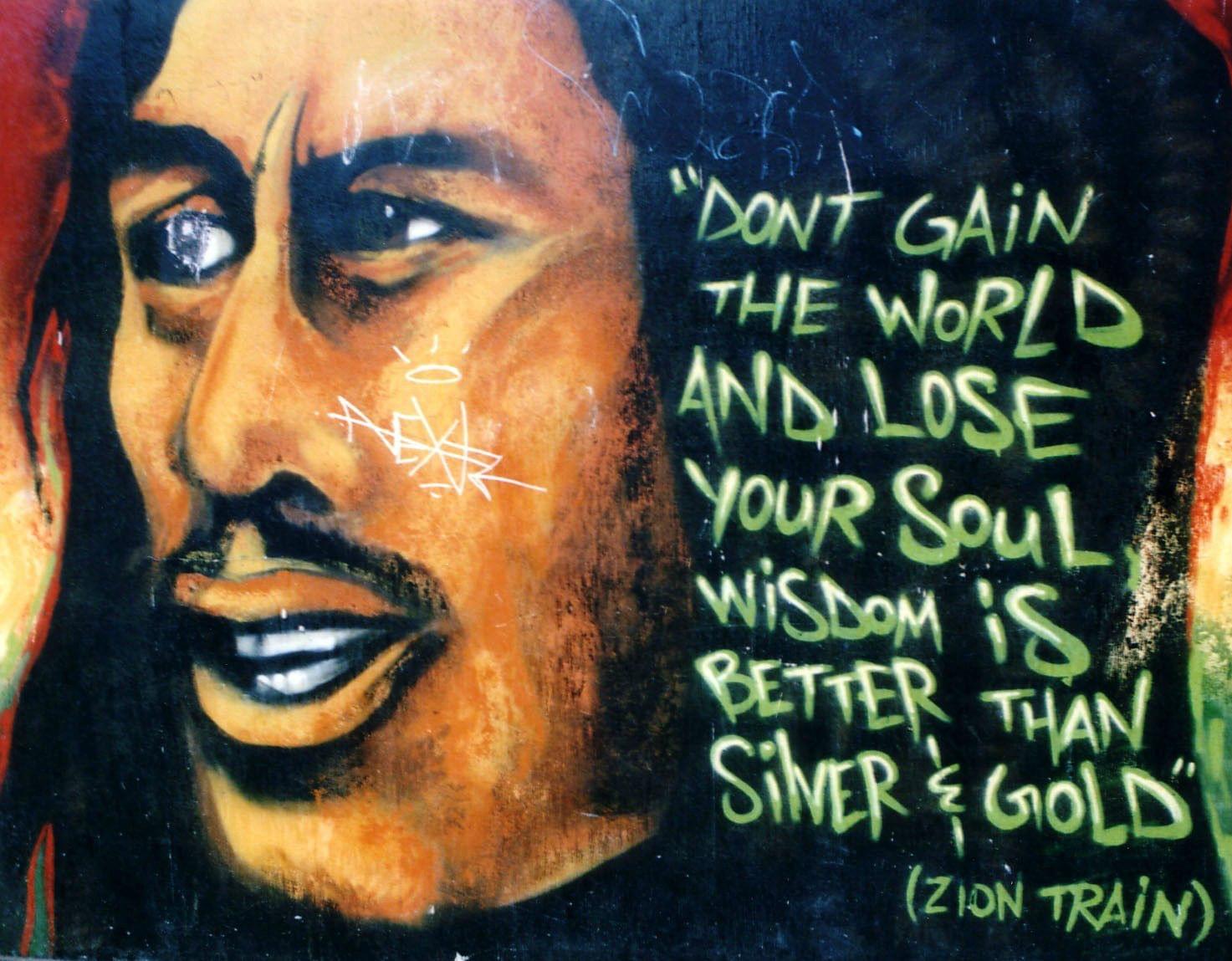 Before his death in May 1981 of a cancer in his toe, Marley was awarded the Jamaican Order of Merit in February. This being Jamaica, fourth-highest civilian honour, has only been awarded to 24 people till date. The motto of this order is: He that does the truth comes into the light.

And indeed Bob Marley not only did what was true, he also brought it to the forefront and made it a part of the public consciousness. He became the spokesman for Jamaica. The New York Times called him the most influential artist of the second half of the 20 Century, and the BBC chose One Love  as the Anthem of the Millennium. His song Zimbabwe  is often considered to be an unofficial national song.

Bob Marley, career made an impact not only on the global scale of affecting changes in political order and creating ideas of liberation, but he also made a universal impact in the sense that the world is now changed as a result of his presence. Jack Healey, head of Human Rights Action Center, mentioned that Bob Marley is a symbol of freedom throughout the world. The Jamaican Prime Minister Edward Saega, on Bob Marley, funeral, delivered the final eulogy, and said:  "Such a man cannot be erased from the mind. He is part of the collective consciousness of the nation."

And indeed, he has. He is now a part not only of the collective consciousness of Jamaica, but of the entire world, and resides posthumously in the hearts of everybody who listens to music.